An exhibit opening Sunday at Tubac Center of the Arts pays tribute to one of Tubac's founding art colony members, who also happens to have a special connection to Valentine's Day.
Artist Marion Valentine would have been 120 years old this Valentine's Day, Feb. 14, and the exhibit opening that day at noon – titled "For the Love of it" – features her work.
According to TCA, Valentine was well known for her unique batik paintings – a method originating in Indonesia in which layers of wax and dye are applied to fabric.
The exhibit runs through Feb. 21 and is open daily. Tubac Center of the Arts is at 9 Plaza Road. For more information, call (520) 398-2371 or see tubacarts.org.
'Simple Flower Full of Power' coming to Hilltop Gallery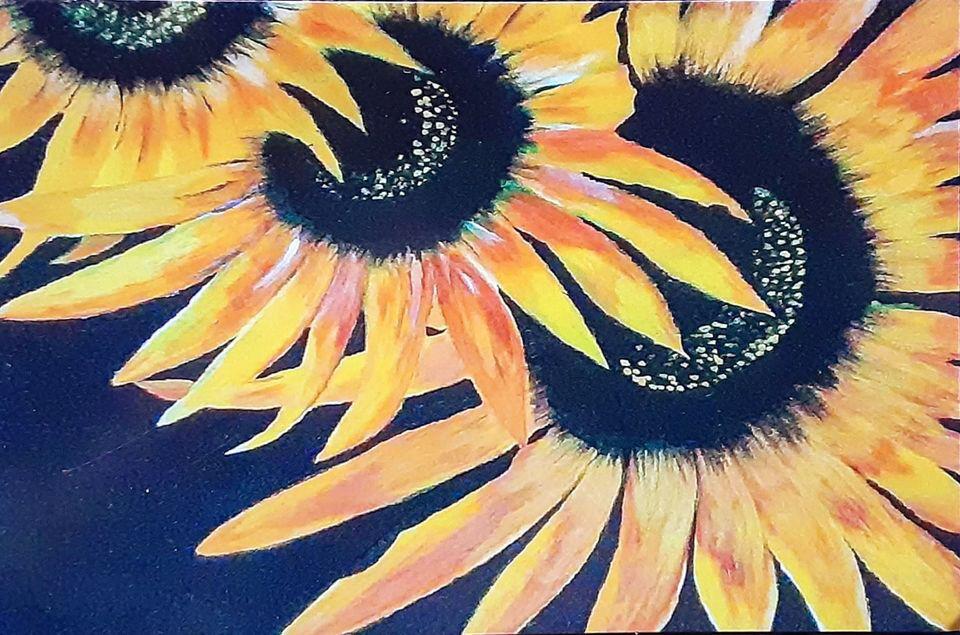 Hilltop Gallery in Nogales will open the exhibit "Simple Flower Full of Power" on Sunday, Feb. 21, with a reception from 1-4 p.m.
The show features the paintings of Alma Piña, who has been involved with the gallery since its beginnings. It will remain on display through March 19.
The reception will feature a picnic on the patio and guided tours for small groups.
Hilltop Gallery is at 730 N. Hilltop Dr. and is open 12:30-4:30 p.m., Wednesday-Saturday. Admission is free. More information available at (520) 287-5515 or see hilltopartgallery.org.