A pair of exhibits about the U.S.-Mexico border are set to open this Friday at the Tubac Center of the Arts.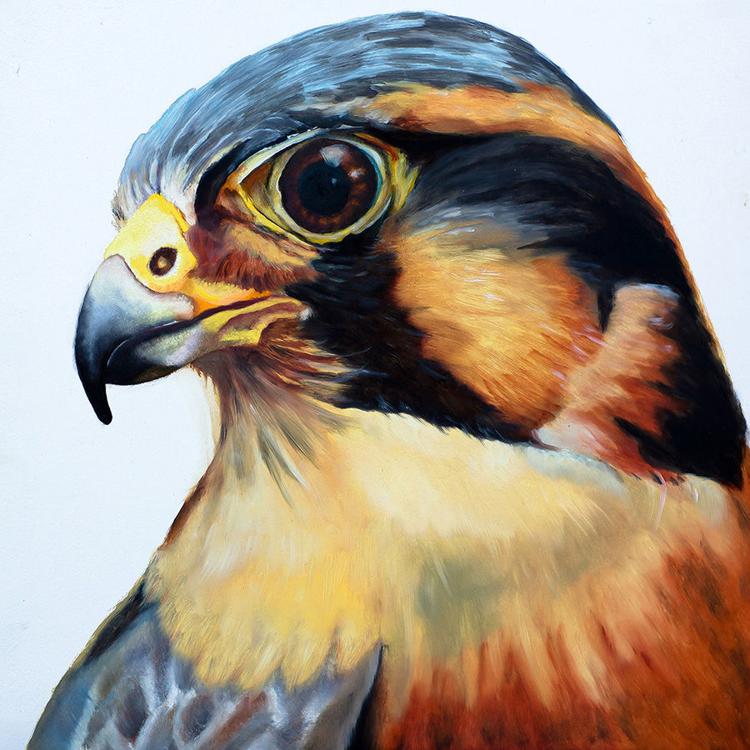 "Critical Habitat," by Tucson artist Greta Ward, is an exhibit of oil paintings of threatened and endangered animals, birds and plants at the border, TCA said in a news release.
"'Critical Habitat' explores the ramifications of a barrier along our southern border for endangered and threatened wildlife and plant life," Ward said in the release.
Photographer Isaac Wessel-Dudley's "Leaving – Images from the Border" is a series of images he made while traveling to Tijuana, Baja California and Nogales, Sonora. "I wanted to understand what drives a person to walk the length of three countries with their entire lives stuffed into a backpack," Wessel-Dudley said.
"We are where we live, and these exhibits promise to remind us of the need for art to speak," the TCA wrote in the release.
The opening reception for "Critical Habitat" and "Leaving – Images from the Border" is scheduled for 5-7 p.m. on March 6. Both artists will be available at the event, which is free and open to the public.
The following week, TCA will offer a chance to see works in progress at the center during an open studio tour. The self-guided tour includes artists working in ceramics, painting, printmaking and more. It's open to the public from 10 a.m.-4 p.m. each day with a Gallery Night event in Tubac and from 4-7 p.m. on Friday, March 13, the release said.
All events are at the Tubac Center of the Arts, 9 Plaza Rd. For more information, see tubacarts.org or call (520) 398-2371.