Alexa Chavez, a student at Rio Rico High School, is set to participate in the Keeping Youth Engaged in Science research internship program offered by the BIO5 Institute at the University of Arizona.
Chavez is one of 49 students from high schools across the state selected to participate in the seven-week program starting June 8.
According to a news release, students will work remotely on projects that include using advanced Excel techniques to analyze genomic data, reviewing scientific literature and writing code for data analysis programs. At the end of the program, they'll give a virtual presentation.
Doctor of pharmacy degree for Nogales native Joe Naff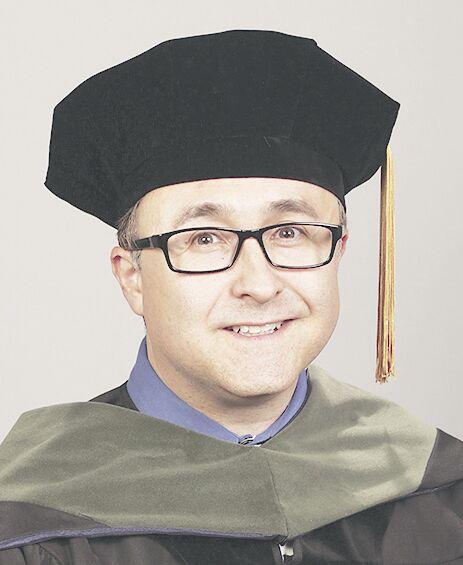 Nogales native Joe J. Naff has completed the doctor of pharmacy (Pharm.D.) degree, cum laude, at the Midwestern University College of Pharmacy at Glendale, Ariz.
Degrees were conferred during a virtual graduation ceremony on May 22.
Naff graduated from Nogales High School in 1993 and attended the University of Arizona. While at Midwestern, he served as a member of the Student Government Association for the class of 2020 and was inducted into Rho Chi, the pharmacy honors fraternity, and Phi Lambda Sigma, the pharmacy leadership fraternity.
Naff plans to stay in Phoenix, where he currently lives.
His parents are Yolanda and Henry Naff.
Nogalian graduates from military academy in Missouri
Sergio Castelo of Nogales graduated from the Missouri Military Academy on May 15 at the rank of master sergeant in the 131st MMA Corps of Cadets.
He plans to attend Cochise College in the fall, the academy said in an announcement.
Located in the town of Mexico, Mo., the Missouri Military Academy is a college-preparatory military boarding school for youth in grades 7-12.
Castelo is the son of Sergio Castelo and Leticia Valle.