Three local youths were among 10 Arizona teens who were recognized nationally for their leadership in fighting tobacco use in the community.
Renne Aguirre, Jimena Gonzalez and Juan Mezquita were named National Youth and Young Adult Ambassadors by the Campaign for Tobacco-Free Kids for demonstrating leadership in fighting tobacco use in their communities.
Mezquita, a 16-year-old Nogalian and member of the Mariposa Youth Coalition, "will build on his experiences in advocacy and community engagement to take his policy change work to the next level," the Campaign for Tobacco-Free Kids said in a news release.
Aguirre, 16, from Rio Rico, "aims to empower her peers to become involved in tobacco control and educate her community on the harms and ruthless tactics of the tobacco and vape industries," the organization said.
Gonzalez, an 18-year-old Rio Rican, is also a member of the Mariposa Youth Coalition and will expand on her current role as a health communicator and educator to raise awareness about the harms of tobacco industry marketing.
As part of the ambassador program, the teens took part in a five-day online training session focused on building advocacy, communication and leadership skills. In all, 133 youth and young adults from 33 states participated.
BCA, La Linea Art Studio to host virtual event
The La Línea Art Studio of Nogales, in collaboration with the Tubac-based Border Community Alliance, will host a virtual art tour starting this weekend, followed by an online question-and-answer session next weekend.
The event, called "Both Sides Now: The Paintings of Paula Wittner," will feature the Patagonia artist's paintings that are currently on display at the La Línea gallery on Morley Avenue. A video presentation of Wittner's artwork will be uploaded to the BCA's YouTube page on Sunday, July 26, the organizers said.
The public is then invited to participate in a live virtual Q&A session via Zoom on July 31 at 2 p.m. to further discuss Wittner's work and inspiration.
The event is free to the public, though a $10 donation is recommended.
In the service: Oscar Daniel Suarez
Oscar Daniel Suarez, a recent high school graduate with local roots, has enlisted in the U.S. Army for five years of service. He is set to leave for basic training at Fort Leonard Wood in Missouri on Tuesday.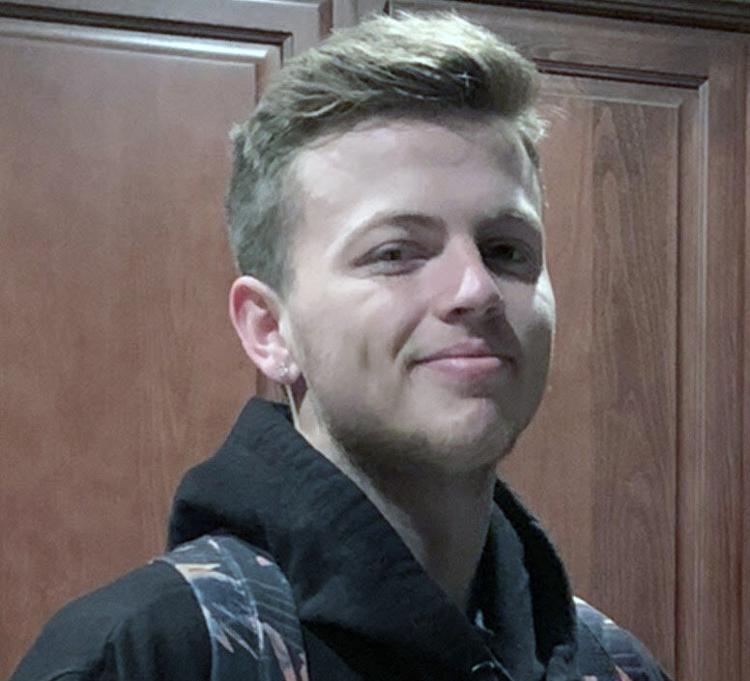 Suarez was born in Nogales and attended Mountain View Elementary School in Rio Rico, eventually graduating in 2020 from Liberty High School in Peoria, where he was a member of the 2019 6A Conference state championship football team.
His parents are Jill Swanson (NHS class of 1997) and Oscar Omar Suarez (NHS class of 1994); his stepmother is Yvette Luna (NHS class of 96) and his stepfather is Brent Waddell of Valencia, Calif. His grandparents are Lourdes and Hector Suarez of Nogales, and Connie Petersen of Green Valley.
Local author's new book tackles 'The Drudge Revolution'
Patagonia-based author and journalist Matthew Lysiak has written a new book that "pulls back the curtain" on influential conservative media figure Matt Drudge.
The 230-page hardcover version of "The Drudge Revolution: The Untold Story of How Talk Radio, Fox News, and a Gift Shop Clerk with an Internet Connection Took Down the Mainstream Media," is set for release on July 28 by BenBella Books, with plans for it to be adapted as a movie as well.
According to the book's promotional material, the book tells "the inside story of how one man's visionary belief in the potential of the Internet, coupled with the pos-Fairness Doctrine growth of conservative talk radio and the rise of cable news and social media, created the perfect storm that seized the narrative from mainstream media and ushered in the Presidency of Donald Trump."
Lysiak's previous books include "Newtown" (Simon and Schuster) and "Breakthrough" (Harper Collins). He has also worked as an investigative reporter for the New York Daily News and published hundreds of newspaper and magazine articles.