After extensive time searching for a new, bigger space that would allow them to accommodate their growing base, the local nonprofit organization Circles of Peace found the perfect location earlier this year.
Formerly housed at a small home on West Crawford Street, the team nestled into a storefront at the end of the second block of Morley Avenue this past June.
What does the bigger location mean for the organization?
"It means that the community is being really receptive to restorative justice and people are seeking out our services," said prevention manager Eva Zuniga. "Our partners are also seeing the value in what Circles brings to the whole continuum of care."
Zuniga added that they struggled to find a new location that offered the environment they were looking for at a price that wouldn't put their programs in jeopardy.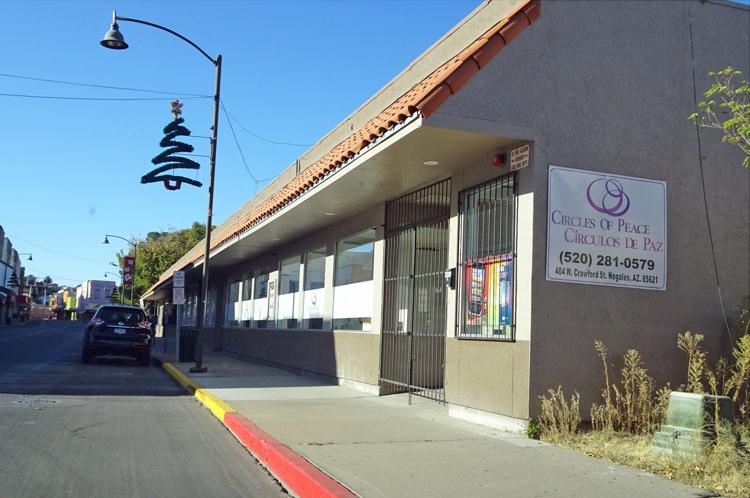 "Our goal wasn't just to have a great building, it was to have a building that was accessible to our people. We wanted a plan that had a type of privacy and access," she said, adding that Morley Avenue put them at an accessible and inviting point in town.
Founded in 2004, Circles of Peace uses a holistic "restorative justice" approach to domestic violence that brings the abuser and his/her family together with volunteers and trained professionals to engage in dialogue and goal-oriented change.
The former location on Crawford Street, Zuniga said, only allowed for two group sessions at a time, with a maximum of 10 people being cramped together in each circle.
At their new location, they are now able to accommodate three group circles at a time and still allow for more distancing for confidentiality purposes.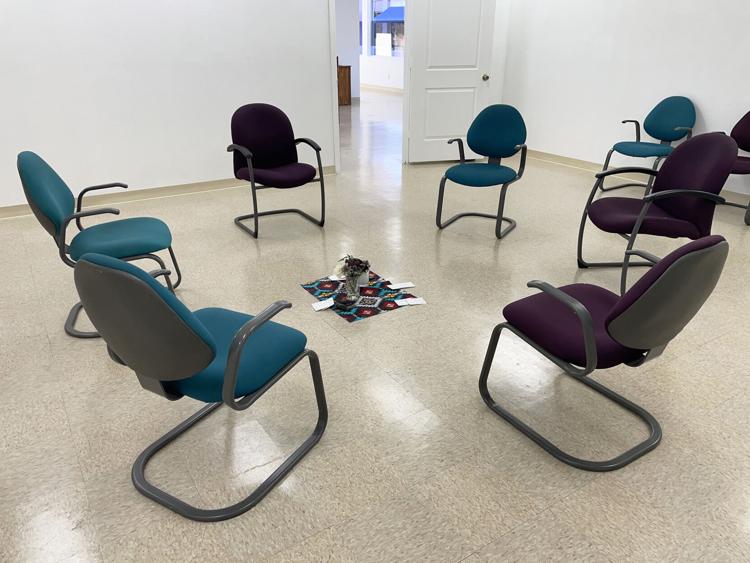 As of Nov. 25, however, Circles of Peace had resorted to virtual meetings in light of the rise in coronavirus cases. Previously, Zuniga said, they had limited their group circles to only four people to allow for social distancing and proper sanitization.
Still, the group beamed about the new possibilities that the new Morley Avenue location has opened up for both Circles of Peace and downtown Nogales, which has suffered a rash of store closings since the arrival of the coronavirus.
Once the pandemic is in the rearview mirror, Zuniga said, they hope to host in-person conferences, hold weekly meetings, lend their space to other local organizations and clubs that need it, and maybe someday build a youth center next door.
"That's what we want this place to be, that anybody can come in at any time, ask for any type of help, and if we don't have it, we can refer them out," she said. "We want to continue to invest in Morley, and hopefully we can expand in the future."
Executive Director Blanca Acosta added that they hope to inspire and motivate other community organizations and businesses to relocate to and revive Morley Avenue.
"Why not open offices or dance (studios) or other businesses, so it doesn't have to be what we're used to? I see it as an opportunity for more businesses to start thinking out of the box," Acosta said. "We hope we can bring that new perspective to downtown Nogales."
Zuniga, noting the importance of the clothing stores for the tourism coming in from south of the border, said she hoped they could "marry" both the retail industry and community organizations on Morley Avenue.
"We hope that more community-based organizations will see the value of being downtown… being within walking distance of people who are actually needing our services," Zuniga said. "I really do hope that that's the future."
For more information on Circles of Peace and the programs that it offers, visit circlesofpeace.us or call (520) 281-0579.