Friday-Saturday, Dec. 6-7
TUBAC: Luminaria Nights, a 35-year tradition in which village streets are lined with thousands of traditional candle luminarias, dusk until 9 p.m. Shops will stay open late and there will be holiday music and caroling.
Tubac Center of the Arts will host a visit by Santa Claus and a light/science project by local middle school girls in the Santa Cruz County TechnoloChicas project. A Christmas choir concert by TaliasVan's 50-voice Bright and Morning Star Choir and Orchestra will be held each night 6-8 p.m. at 29 Tubac Plaza.
NOGALES: City of Nogales Christmas Light Parade along Morley and Grand avenues, starting at 6 p.m. This year's theme is "We need a little Christmas." Beginning at 5 p.m., parade-goers can see an exhibit of Christmas trees from around the world, Latin American nativity scenes and historic holiday clothing at the Pimeria Alta Historical Society Museum at 136 Grand Ave.
ELGIN: Ninth annual "Christmas in Elgin," a fine arts and crafts festival, 10 a.m. to 4 p.m. in the historic Elgin Community Clubhouse, 475 Elgin Road. This event features local artisans, unique gift items, festive decorations, seasonal music and raffles. Chili and cornbread will be available for lunch. Photos with Santa can be taken from 10 a.m. to 1 p.m. and there will be Christmas alpacas for the children to meet and pet. Contact Brett Smith at (520) 732-1736 for more information.
Saturday-Sunday, Dec. 7-8
TUMACACORI: La Fiesta de Tumacácori, a celebration of all the cultures that have lived in and influenced the historical Santa Cruz Valley, 10 a.m. to 5 p.m. on Saturday and 10 a.m. to 4 p.m. on Sunday. The two-day event will feature Native American, Mexican and Southwest food, crafts and performances. For more information and a full schedule of events, see www.nps.gov/tuma/planyourvisit/fiesta.htm.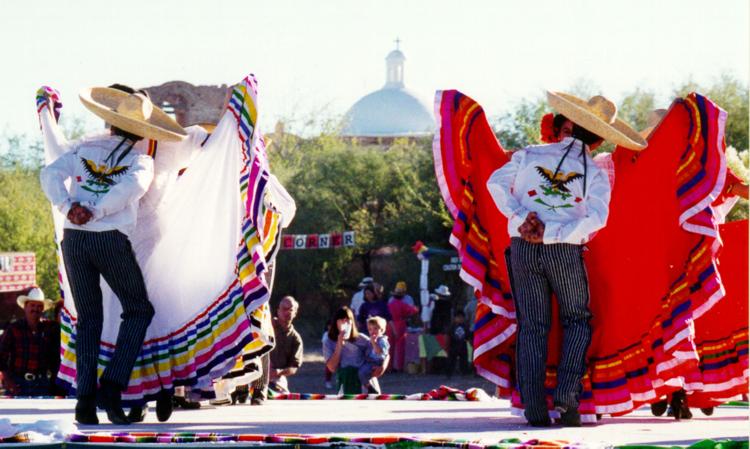 NOGALES: Hilltop Art Gallery opens the "Doorway to the Holidays" exhibit, featuring wreaths and door decorations, with a reception 1-4 p.m. that includes traditional holiday-season refreshments, such as tamales and champurrado. The gallery is at 730 Hilltop Dr. and is open free of charge Tuesday through Saturday, 12:30 to 4:30 p.m.
NOGALES: Free public presentation of "Against the Wall," a two-part podcast produced by students from the University of Arizona anthropology and journalism schools' border classes. 10 a.m.-noon at the Bowman Senior Residences, 225 N. Grand Ave. The podcast includes the episodes "Deterrent: No More Deaths on Trial" and "Sanctuary Then and Now."