Thursday-Sunday, Nov. 7-10
NOGALES: Borderland Film Festival, featuring movies from and about the borderlands with events in Nogales, Ariz. and Nogales, Sonora. Events begin Thursday with a screening of "389 miles" by Luis Carlos Davis at 3 p.m. at the Oasis Cinema in Nogales, Ariz. and at 7 p.m. at the Museo de Arte in Nogales, Sonora.
The festival's main event, the "film at the fence," is a screening of "Un Día Sin Mexicanos" at 7 p.m. on Saturday on International Street and West Street; in Sonora, Calle Internacional and Calle Obregón. For more information and a complete calendar of events, see www.borderlandfilmfest.com.
NOGALES: Annual Special Olympics, starting at 9 a.m. at Pierson Field and organized by Nogales Infantil. This year's event will honor Rosa Maria Muñoz, a special education teacher with with more than 40 years of service.        
RIO RICO: Car show to benefit Coats for Kids, 9 a.m.-1 p.m. at the Rio Rico Plaza, 1060 Yavapai Dr. DJ, vendors, prizes, 50/50 raffle, face-painting and prizes awarded to cars, trucks and motorcycles in a number of categories.
TUBAC: "Along the Santa Cruz River… We Live Here," festival hosted by the Lowe House Project. Free village-wide festival from 9 a.m.-4 p.m. with guided hikes, scavenger hunt, art exhibits, live music, food and more. For more information email tubacval@msn.com or visit lowehouseproject.com.
TUMACACORI-TUBAC: Hikers can walk the four-mile stretch of the Anza Trail between Tumacácori National Historical Park and the Tubac Presidio State Historic Park, then catch a continuously running shuttle back to their starting point between 8 a.m. and noon. The service is part of Tumacácori National Historical Park's weekend offerings in honor of Veterans Day, which also include free admission to the park on Monday, Nov. 11.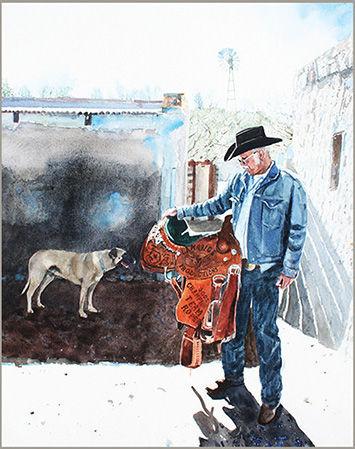 NOGALES: Opening reception for "Border Cowboys/Border Cowgirls," an exhibit of paintings and photographs by Jackson Boelts and Joseph Labate, professors at the School of Art at the University of Arizona. 1-4 p.m. at Hilltop Gallery, 730 Hilltop Dr. "The artists traveled the border and captured the essence of the countryside and the people," the gallery said in an announcement.
NOGALES: Veterans Day celebration, starting with a parade through downtown at 10 a.m., followed by a ceremony at the Wall of Honor in front of City Hall at approximately 11 a.m. A reception for veterans, their families and guests will begin at approximately noon at the VFW Hall.