An exhibit of new work by Ricardo Santos Hernandez will open the next art season at Hilltop Art Gallery in Nogales.
The paintings on paper were all done this past summer in the fields near Kino Springs where Hernandez isolated himself during the pandemic.
Hernandez is a Nogales native who normally lives and works in Chicago "and has strong ties to the borderlands, as depicted in his recent work," the gallery said in a news release.
That work includes scenes of mountains, arroyos, animals and birds, created using watercolor and pen.
The gallery is planning an opening event from 1-4 p.m. on Sunday, Sept. 13, that will offer visitors a private showing in small groups, as well as a reception on the patio with light refreshments and music.
Social distancing guidelines will be followed and masks will be required, the gallery said, adding: "The public is invited to drop in throughout the afternoon for a short stay."
The exhibit, titled "Veredas Seeing Encuentro," will remain on display until Oct. 9.
Hilltop Gallery is located at 730 Hilltop Drive and is open 12:30-4:30 p.m., Tuesday through Saturday. Call (520) 287-5515 for more information.
Photos needed for regional tourism magazine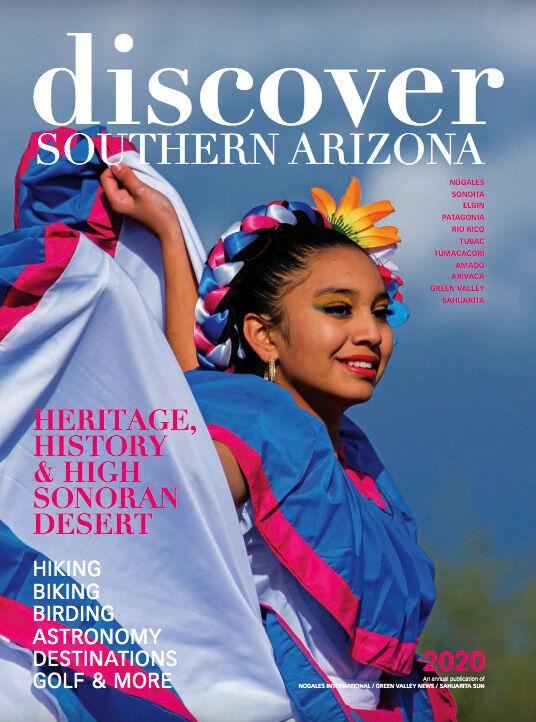 The Nogales International, Green Valley News and Sahuarita Sun are preparing to publish the glossy visitors' guide Discover Southern Arizona magazine in November, and we'd like to include some of our readers' best photographs.
We're interested in unaltered black-and-white and color photos of landmarks, landscapes, cool shops, festivals and people. We are seeking photos from Sonoita/Patagonia to Sahuarita, Arivaca to Tubac, and Nogales to Green Valley, as well as select Tucson destinations.
There's no contest, just the chance of seeing your work in print in a magazine seen by thousands of Southern Arizona travelers and residents.
Email your best photos to Graham Harrington at gsh@gvnews.com no later than Oct. 9. Include your name and the location and community where the photograph was taken.
Please be sure the JPGs you send are at least 4x6 inches at 300 dpi.
Spanish-language presentation to explore possibility of life in space
The Whipple Observatory on Mt. Hopkins in Amado will host a virtual/online presentation in Spanish on at 6:30 p.m. on Sept. 11 called "Astrobiología: La búsqueda de vida cercas y lejos" ("Astrobiology: The search for life near and far").
Cordova is a graduate student in the Department of Genetics at the University of Wisconsin, where he is involved in astrobiology research through his participation in trying to understand if life can exist in the clouds of Venus.