Hilltop Gallery to showcase 'Corona Art' Aug. 24-31
"Corona Art: The Art of the Summer of 2020," will be on display at Hilltop Gallery in Nogales from Aug. 24-31.
There will be a "soft opening" with no reception or crowds, the gallery said in an announcement. The public is invited to come in small groups in the afternoons, from 12:30 to 4:30 p.m., to enjoy the work of community members who used the stay-at-home time of the pandemic to create art. Admission is free.
The exhibit features paintings, drawings and handicrafts.
Hilltop Gallery is at 730 Hilltop Dr. Call (520) 287-5515 for more information or to make a reservation to visit.
Fundraising golf tournament set for Sept. 19
The Eighth Annual Jando Meza Rio Rico Alumni Golf Tournament, which had to be postponed due the COVID-19 pandemic, has now been rescheduled for Saturday, Sept. 19, at the Canoa Ranch Golf Resort in Green Valley. 
A $75 entry fee includes green fees, cart, lunch and awards reception, organizers said in an announcement this week. The shotgun start is at 8 a.m.
With support from the community, the Jando Meza Rio Rico Alumni Committee says it has been able to provide $25,500 in scholarships to 38 graduating RRHS student-athletes over the last six years. In May, the committee reported the award of another $6,850 to 10 graduating seniors from the Class of 2020.
Golf tournament proceeds have also provided more than $5,540 to the Hawk girls and boys basketball teams for expenses such as tournament entry fees, team apparel, travel and more. 
Tubac Center of the Arts inaugurates members exhibit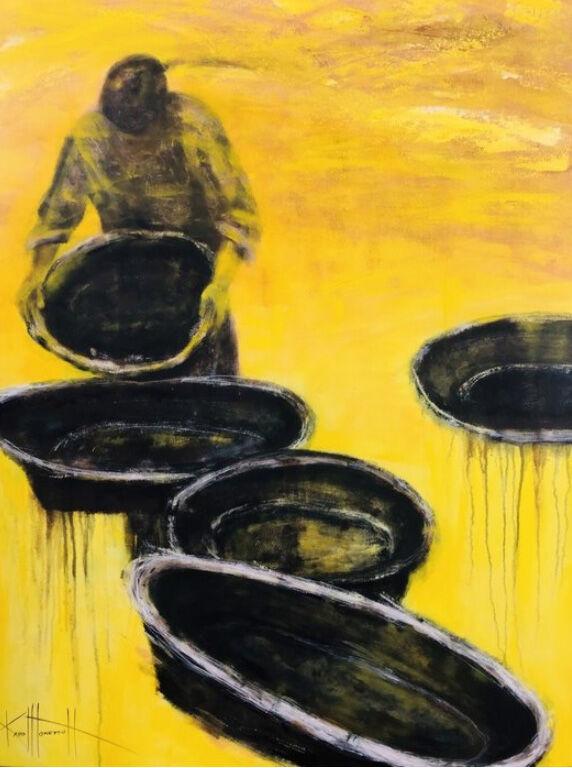 "Sifter," an acrylic-on-canvas painting by Karol Honeycutt, was named Best of Show when the Tubac Center of the Arts inaugurated its 2020 Members Open exhibit during a virtual reception on Friday, Aug. 14.
The Award of Excellence went to the oil panting "Connected to a Breaking Wishbone" by Lisa Sprietsman, and "8 Ways In" by Michael Karl won the Award of Merit.
The 2020 Members Open Exhibit will remain on display in TCA's Main Gallery through Sept. 27. At the same time, the solo exhibit "Safekeeping" by Ashley Dahlke will be presented in the Studio Gallery.
Gallery hours are 10 a.m to 4:30 p.m. Thursday through Saturday, and noon-4:30 p.m. on Sunday.
Molera appointed to two NaCo committees
Santa Cruz County Supervisor Rudy Molera has been appointed to two committees of the National Association of Counties (NACo).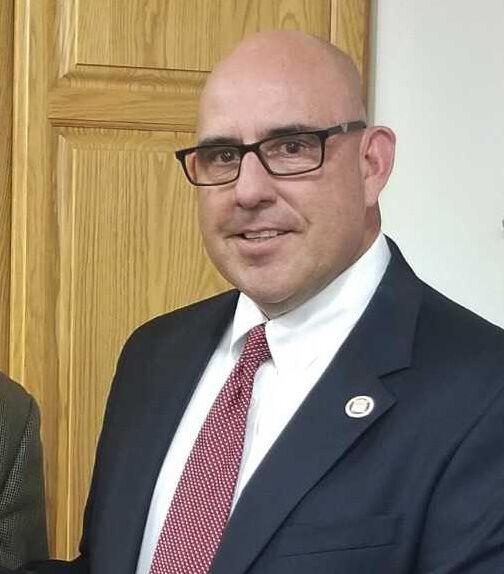 Molera was appointed to the International Economic Development Task Force as well as the Membership Standing Committee, the county said in a news release, adding that the former provides information, guidance and support for international economic development activities, while the latter is charged with recruiting and retaining members.
The task force will also participate in the NACo Legislative Conference set for Feb. 20-24, 2021, in Washington, D.C.
"It's an honor to represent Santa Cruz County and Arizona at the national level in order to bring resources and innovations," Molera said in the news release.
Mobile prostate cancer screenings coming to Nogales
The Prostate On-Site Project, which bills itself as the only mobile unit that performs prostate cancer screenings in Arizona, is coming to Nogales.
The POP mobile medical unit will be outside the Sheriff's Office from 6 to 10 a.m. on Thursday, Sept. 10, to provide prostate cancer screenings to local men.
The screening consists of a blood draw, digital rectal exam, testicular exam and a consultation with a urologist.
Insurance with Aetna, Blue Cross Blue Shield, Cigna, Health Net, Humana and United Health Care is accepted. For those with no insurance, the cost is $81 due at time of service. Medicare is not covered.
Appointments are required. Call 1-800-828-6139 to schedule.
ADEQ creates new air quality alert for Nogales
The Arizona Department of Environmental Quality has launched a new High Pollution Watch (HPW) air quality alert for four communities, including Nogales, to provide residents with early notice of potential poor air quality conditions.
"When ADEQ air quality meteorologists identify the potential for a forecasted pollutant to exceed the federal health standard (100 on the the EPA's Air Quality Index, or AQI), ADEQ will issue an HPW," the agency said in an announcement. "The HPW serves as an early outlook and provides people with advance notice of potential poor air quality – information they can use to plan activities, like being outdoors, carpooling and teleworking."