Michael Pentland, a sixth-grader at Desert Shadows Middle School, emerged from a pool of 20 of the area's best K-8 spellers to win the socially distanced 2021 Santa Cruz County Spelling Bee.
Instead of an in-person competition with the spellers going head-to-head in front of a panel of judges, this year's bee used the Scripps National Spelling Bee Online Testing Platform, in which participants tried to spell 25 words and accurately define/use 25 vocabulary words on a timed test.
Pentland, in his first full year at DSMS after moving with his family from China, finished the test with 48 correct answers out of the 50 items. San Cayetano Elementary School fifth-grader Memphis Parks was right behind him with 47 correct.
Asked how he was feeling after his big win, which will now take him to the state spelling bee, Pentland said: "Nervous, very nervous, because A) the words are going to be harder and also B) it's state. Who wouldn't be nervous about going to state?"
For his part, Parks said: "I'm just really happy I made it this far."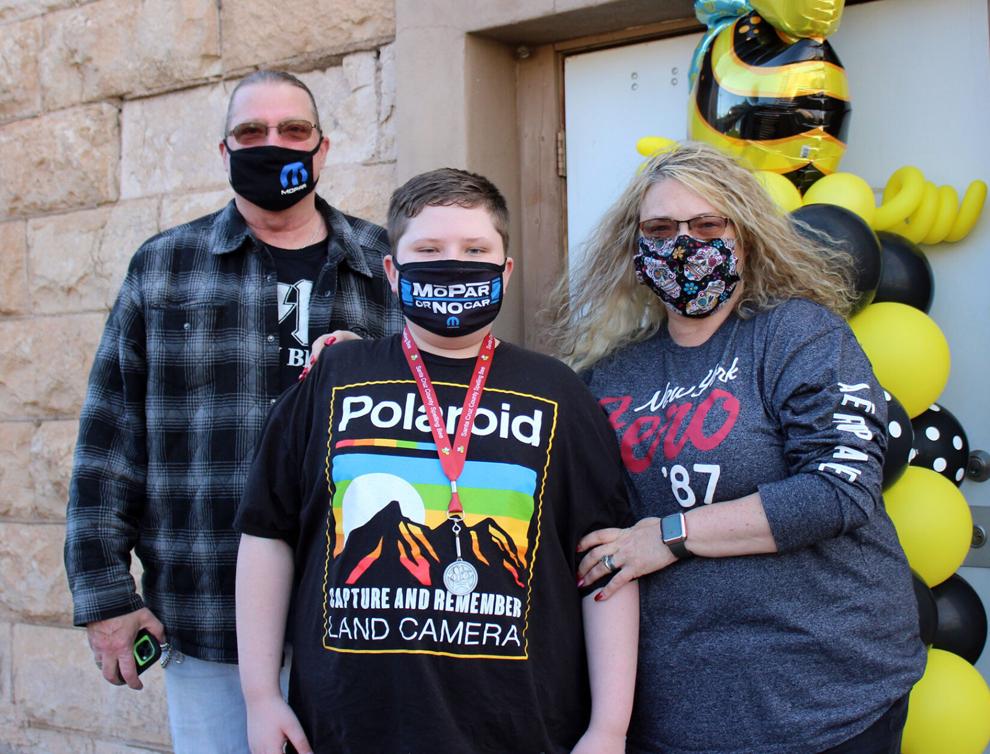 The two, along with 18 other spelling bee participants, were celebrated during a drive-through ceremony in Nogales hosted by the County Schools Superintendent's Office last Friday afternoon.
The students drove through the back parking lot of the Historic 1904 Courthouse to collect their certificates, a dictionary, a backpack filled with goodies, and snacks.
County and school officials congratulated the participants and their parents as they drove by, capturing photos of each student before they drove off.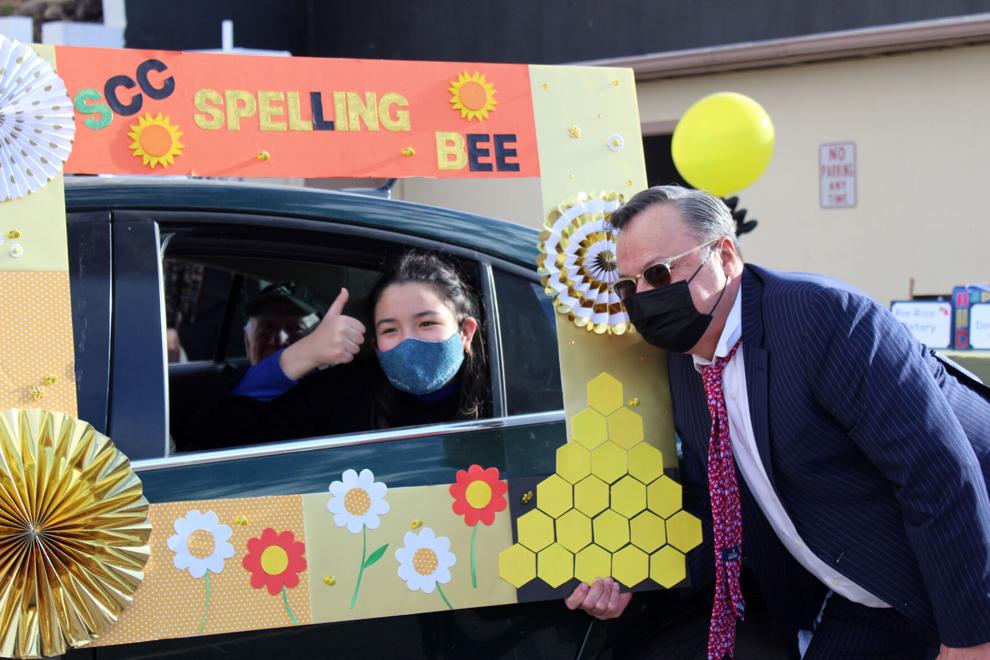 Pentland advanced to the county competition after winning the virtual Nogales Unified School District spelling bee on Jan. 27, which followed the same 50-question, timed-test format.
He is now scheduled to participate in the State Spelling Bee on March 20.
Felix Ibarra, a sixth-grader at Wade Carpenter Middle School, came in second in the NUSD bee and Carlos Lizarraga of DSMS, also in the sixth grade, finished third.
According to Angel Canto, assistant NUSD superintendent, Pentland "was able to edge out the second- and third-place winners by correctly identifying that something described as 'gruine' would resemble a crane or similar bird. He also spelled 'quiescence' correctly to edge out the second-place winner."
The NUSD spelling bee drive-through award ceremony was held at the district offices on Feb. 9. The parking lot where the awards were handed out was decorated with a sign that read "Welcome to our honeycomb," as well as other signage and balloons. In addition, numerous figurines of bees welcomed the spellers and their families.
Parks was the top finisher in the Santa Cruz Valley Unified School District bee held in early January. Seventh-grader Daniel Woodburn of Coatimundi Middle School was second in the SCVUSD bee and William Mack, a fifth-grader at San Cayetano Elementary was third.