Three dancers from A Step Above School of Performing Arts in Nogales recently participated in the Spotlight Dance Cup Nationals in Las Vegas, where they all received Emerald Awards for their solo, duet and trio performances.
The dancers, members of the school's Elite Performance Team, were Alicia Majalca, Violeta Ibarra and Adah Teller. Other members of the team are Lailani Lopez, Mikaela Lopez, Mariajose Mendivil and Vania Soto.
Erica Teller, the studio's owner and director, said the Elite Performance Team is made up of children who can not only dance, but who look forward to helping others in the community.
At the beginning of the year, the dancers were asked to choose and lead a community service project every month. Since then, these projects have included collecting food for an orphanage in Imuris, Sonora; making "thank you" bags for the Nogales Police Department, and performing at a local senior residence home to put a smile on their faces.
"Seeing these girls really invest their time and energy into something every month that's not just about performing a two-minute routine for a group of judges, and then finally being able to get together and perform at the end of it all for a group of people who really needed visitors. It just meant so much more this year," Teller said.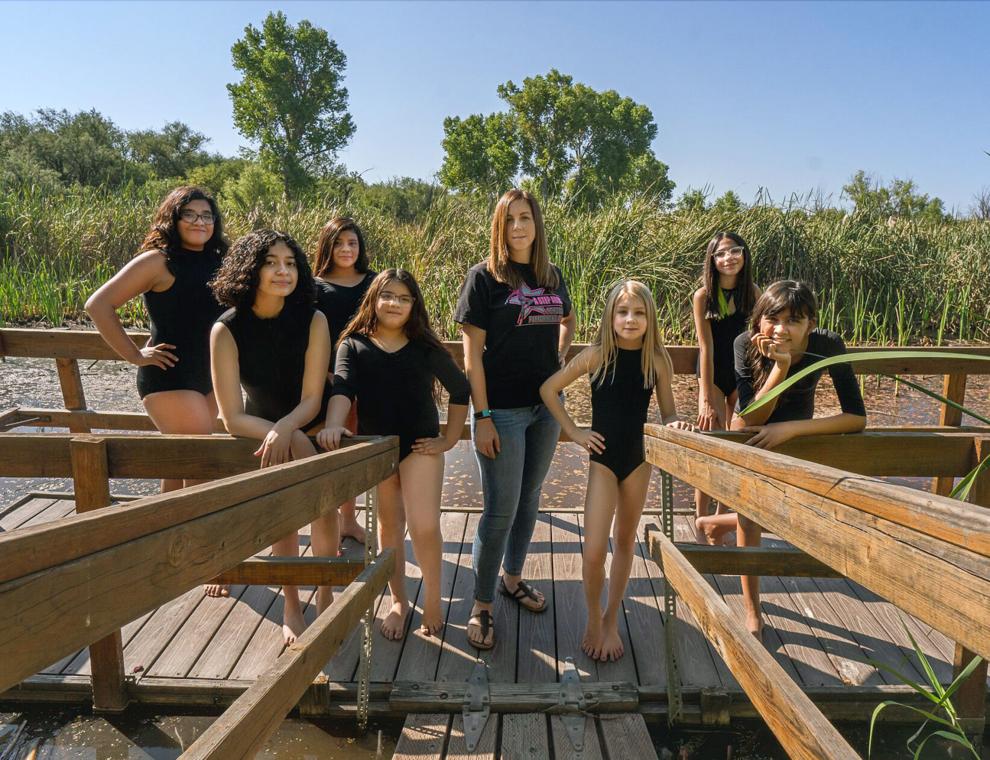 During the last eight years, studio members have traveled to Phoenix and surrounding cities for conventions and competitions, but Teller said this was her favorite year yet. After all the COVID-19 related precautions, restrictions and safety measures, she said, "it was special to be able to travel together, perform with bright, mask-less smiles and take classes without worry."
A Step Above School of Performing Arts is currently registering dancers ages 4 through high school for their upcoming 2021-22 season, with classes starting in August. For more information, see astepabovenogales.com or their social media pages on Facebook and Instagram.