The Madera Canyon Chapter of the Daughters of the American Revolution awarded its annual honor to three local high school women in JROTC, including two from Santa Cruz County.
Aura Martinez, 16, was selected from Rio Rico High School's Army program. She hopes to pursue a career that allows her to work with animals.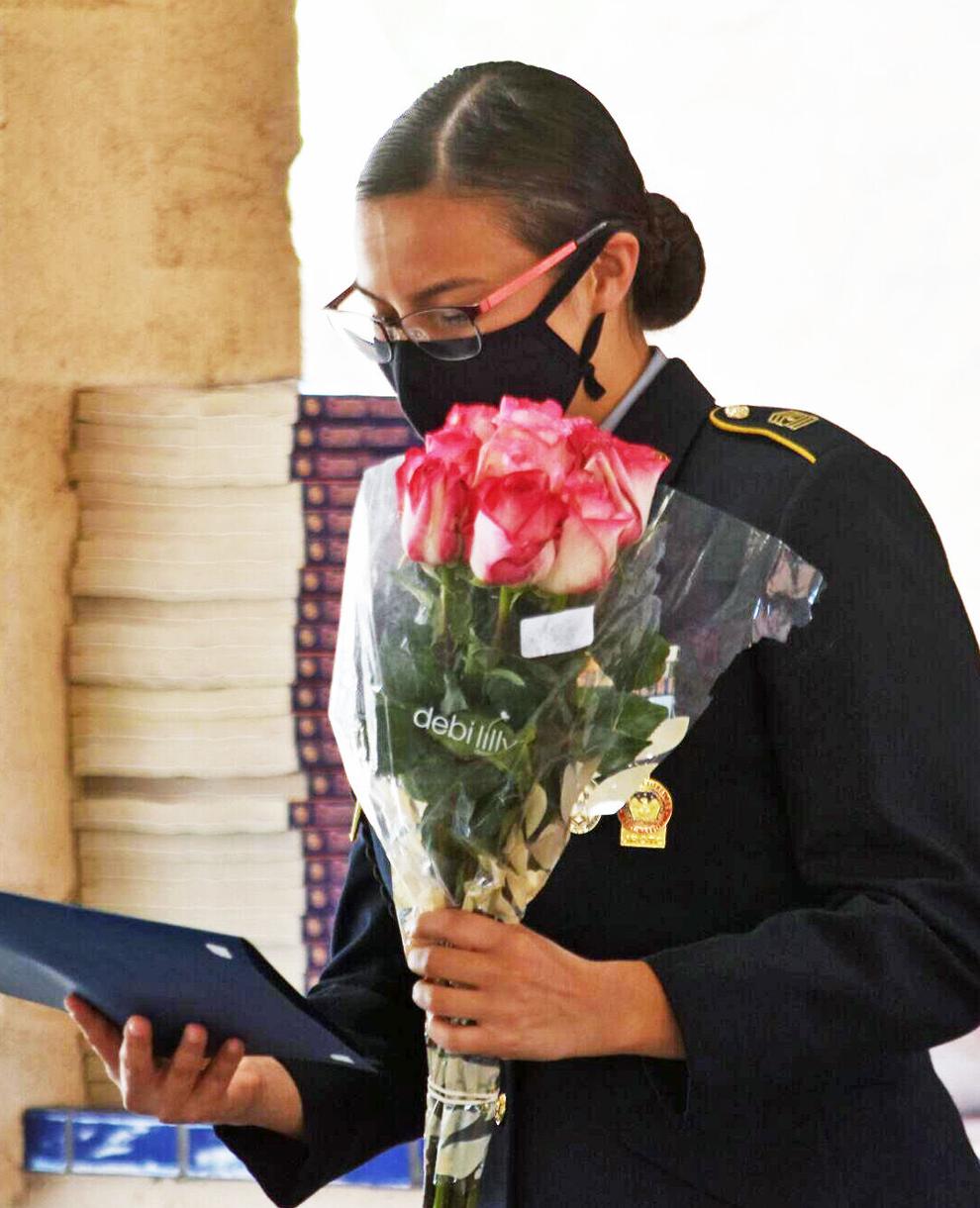 "I'm very honored. I'm surprised," she said. "I'm a little nervous, but very honored they recognized me."
Maria Rodriguez, 16, was selected from Nogales High School's Air Force program and Alexis Carreon, 17, was chosen from Sahuarita High School's naval program.
All three cadets received certificates, scholarships, lunch and a bouquet of roses.
Each recipient was nominated by a director in their program for outstanding performance, community service, ROTC performance and high grades.