Diego Moreno Quijano was born Wednesday, Jan. 1, at 9:30 p.m. at Holy Cross Hospital in Nogales to Omar Moreno and Marisol Quijano of Nogales Sonora.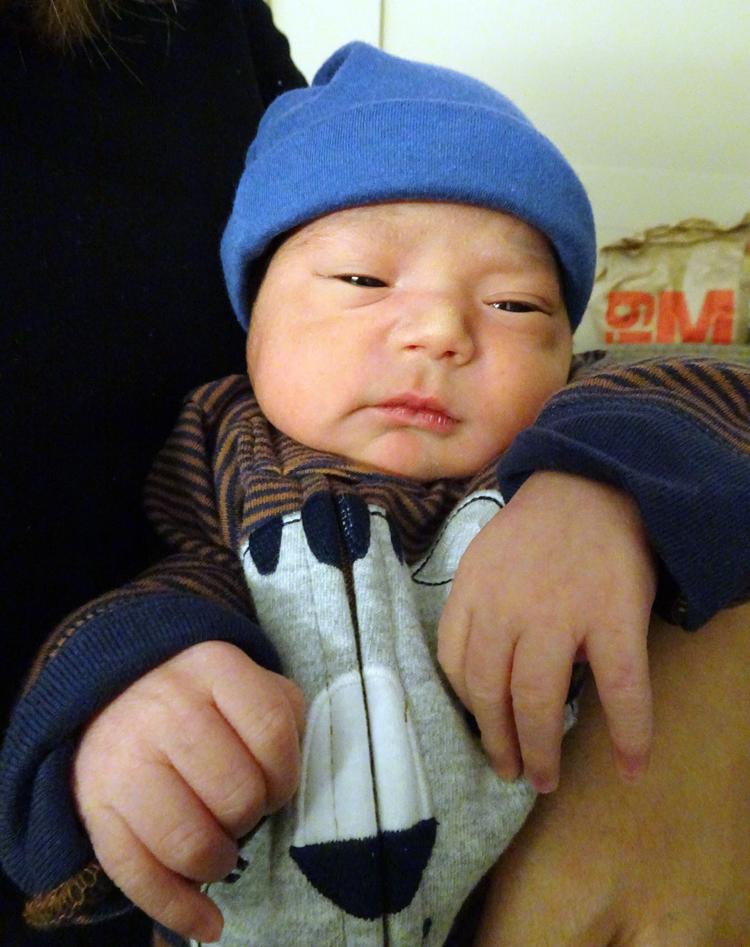 He is the first baby born in Santa Cruz County this year, weighing six pounds and four ounces and measuring 19-1/2 inches at birth.
As the county's first baby of the year, he'll be showered with gifts from local sponsors through an annual promotion offered by the Nogales International.