Claudia Acosta still knows the coffee roasting process like the back of her hand.
She started with raw, organic Mexican Arabica beans that she purchased from Mexico. She poured them into her manual coffee roasting machine, which roared as she fired it up to begin roasting the beans for approximately 12 minutes. The heat of the machine permeated the entire room, as it had to be set precisely at 250 degrees Celsius.
Acosta kept a close watch of the beans through a small window, and watched them quickly change from light green, to yellow, to a rich brown color. The strong aroma of coffee began to fill the air.
Once she heard the first crack, she knew the coffee was almost ready. After the second crack, the medium-roasted beans were ready to be taken out immediately, for if she left them in for only a few seconds more, she'd have a dark roast.
Acosta, who started a coffee-roasting operation in her garage in 2008 and ran a popular coffee shop in Nogales from 2011 to 2019, said that this intimate and intricate process is one of the experiences she misses the most.
Acosta, now 48, was born and raised in Caborca, Sonora. After high school she moved to Tucson to attend college as an international student, only knowing a few words in English. Acosta tackled the English language in only a year as she continued to study at Pima Community College, ultimately transferring to the University of Arizona to study marketing.
She married her husband Gustavo Acosta a year after graduating from college and moved to Nogales.
When the couple took a trip to her father's hometown of Talpa de Allende in the Mexican state of Jalisco in 2007, they became interested in starting the coffee-roasting business that her dad, Sergio Garibay, had thought of so many years ago. Talpa de Allende is especially well-known for coffee, Acosta said, and during that trip, Garibay took her to coffee roasting factories where she learned the process of roasting coffee.
"We just fell in love with it. My husband and I, we love it. The coffee industry is amazing, it's like an art, it's beautiful," Claudia said.
Back in Nogales, she drove to and from the courthouse and various city offices, filling out paperwork with her 6-month-old son in a baby sling across her chest, in hopes of establishing her business. She called it Gariola Coffee, the name created by combining her parents' last names, Garibay and Olachea.
By 2008, the Acostas had converted their entire garage into a coffee roasting room. She sold the coffee wholesale for fundraising for schools, and set up coffee vending machines around town.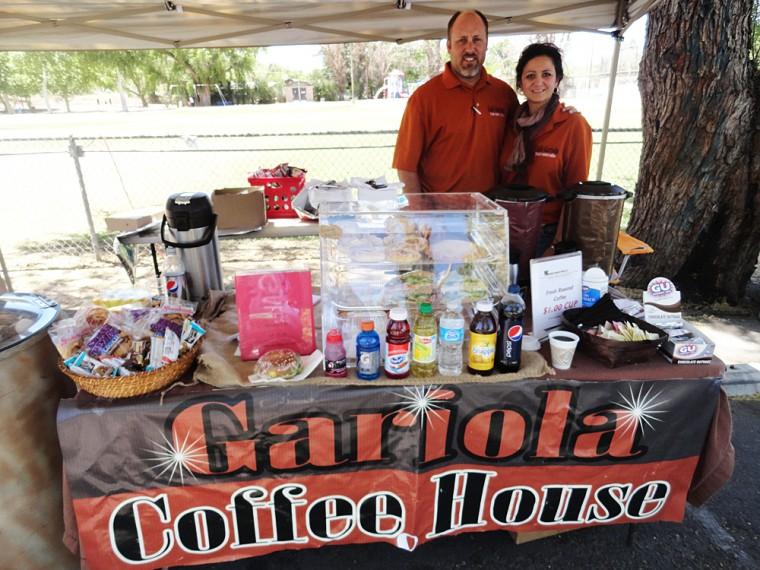 Two years after she started Gariola Coffee as a coffee roasting business, Acosta decided she wanted to take the next step to make her business into something bigger. She and her husband decided to open Gariola Coffee House and Deli at 3131 N. Grand Ave., at the entrance of the Meadow Hills residential neighborhood.
Considering the bad state of the economy at the time, people questioned her decision of opening a storefront business that year. "My friend called me the crazy girl of 2011," Acosta recalled.
But people from across Nogales visited Gariola's for their healthy and fresh food items and one-of-a-kind coffee drinks. Some of the most popular items included the Mexican Mocha made with Mexican chocolate and the Apache Sandwich, named for the Nogales High School mascot, made with a sweet dark wheat bread, turkey, a house-made balsamic dressing, Swiss cheese, sunflower seeds, spinach, alfalfa sprouts and avocado.
The Acostas' three sons, Gustavo, Diego and Santiago, were 8, 5 and 3 when Gariola's opened in 2011. Marcela Rodriguez worked alongside Claudia and four other women at Gariola's, and as a working mother herself, she said she admired Acosta's efforts to balance owning her own business and raising her children.
"I saw it first hand and it wasn't easy. She was always running around, of course with a smile on her face because she loved it so much," regular customer Martha Noriega said.
"It's like when you're having a baby. You suffer, and you are ready to have the baby and then the baby is here and you don't even remember the suffering," Acosta said. "Your business is like your creation, like your baby, and you're doing everything from zero. And if you love it, you don't even feel it."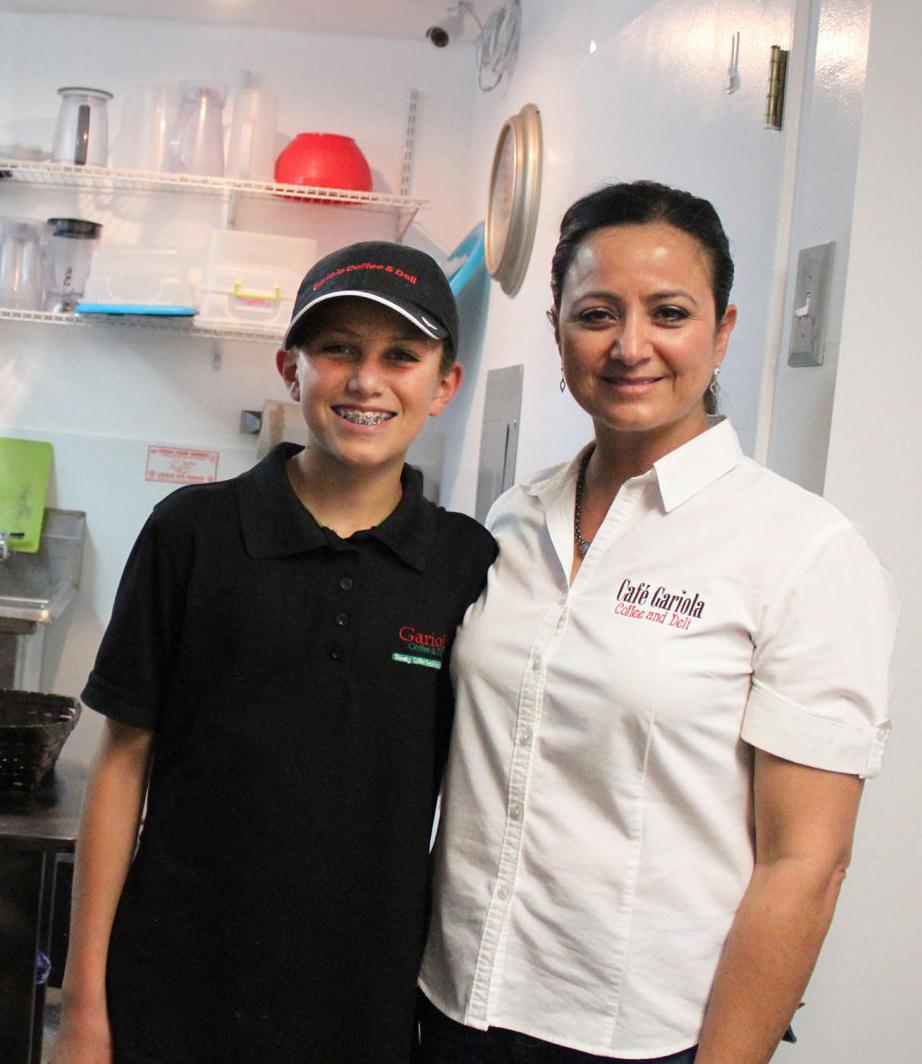 In March 2019, the owners of the building decided they wanted to use the space Gariola's was in, so the business moved to 1881 N. Mastick Way, a more populated and highly trafficked area.
Due to space constraints that prohibited sit-down dining at the new location, Gariola's focused on drive-through and take-out orders. But it wasn't enough to keep Gariola's open, and in December 2019, Acosta had to make the difficult decision of closing her business.
"There's not a lot of places in Nogales to begin with so it was really sad for all of us," Noriega said.
Despite the setback, Acosta never stopped learning and furthering her education and work. She recently obtained her real estate license and is now a real estate agent working for Coldwell Banker Realty in Green Valley.
Meanwhile, Acosta's three sons, now 17, 14 and 12, decided they wanted to start their own small delivery business selling popular products from the coffee shop. They created Gariola's Flashback by Acosta Boys, where they sell the Chai Tea Latte mix, Green Tea Latte mix, Honey Granola and the homemade salad vinaigrettes.
"Gariola means a lot to me, I miss every single part of it. To me, Gariola was my creation, my baby. It's hard to see it disappear," Acosta said.
But while it may have disappeared as a business, she and her family are still firm believers of keeping the memory of Gariola Coffee House and Deli alive.
These days, every Wednesday at the Acosta household is "Gariola Wednesday," when Acosta makes some of her boys' favorite items from the cafe.
(Isabella Barron is a Nogales native and 2018 graduate of Nogales High School. She recently completed her third year at the University of Arizona, where she is studying journalism.)