Little Red School celebrated its centennial year on Thursday morning with an event that included speeches, music, time capsules and a plaque celebrating the school's 100 years.
A crowd of about two dozen teachers and administrators gathered in the gym for presentations. In their respective classrooms, students and teachers sporting facemasks watched a livestream of the proceedings on video.
Paul Hathaway, an early Little Red student, talked to the audience about the school's history, including the organization of the school district in 1891, the move to the current location in 1921, several notable teachers and the construction of the current campus in the early 2000's.
Hathaway graduated from Little Red a few years ago as the only student in his eighth-grade class – he said he didn't want the newspaper to say exactly how long ago that was. He's the son of William Hathaway, an early superintendent at the school, and he's also the uncle of David Hathaway, the county sheriff.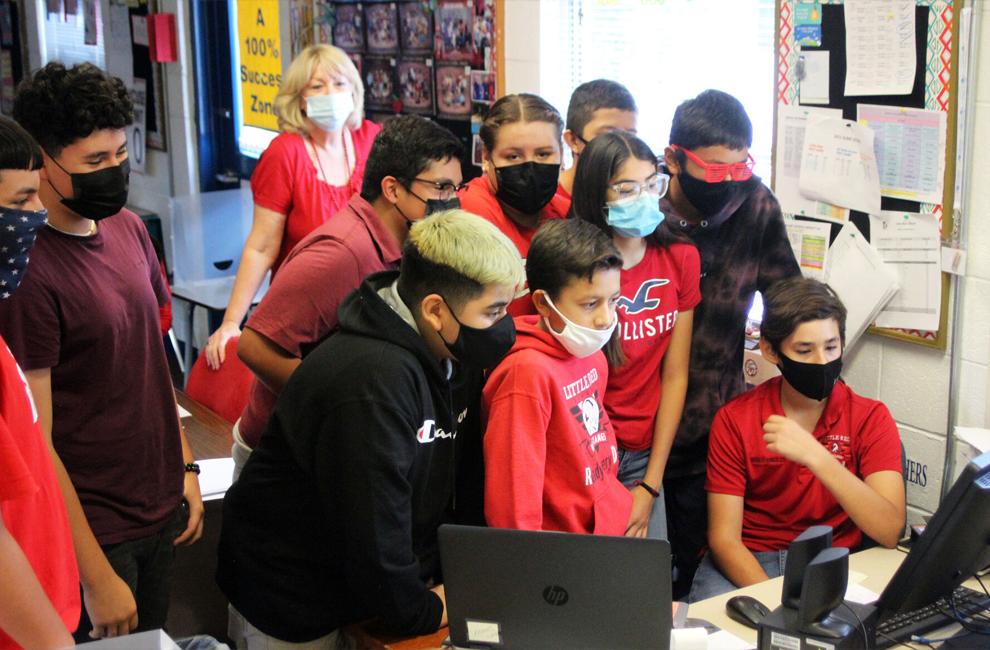 Alfredo Velasquez, the county superintendent of schools, led a trivia game that gave students a chance to win money for the school. And teachers Shawn Euphrat and Christine Bastidas performed a rendition of a tune about the Little Red Mustangs.
After the morning's presentations, teachers and students headed outside to dedicate a new centennial plaque attached to the old one-room schoolhouse and to bury time capsules prepared by each classroom to be dug up by future generations.
Little Red, a K-8 school located off State Route 82, just east of Nogales city limits, is the only school operated by the Santa Cruz Elementary District. It's present-day enrollment is typically a little more than 200.