Brenda Braswell has had a decades-long love affair with the Elgin/Sonoita area. She loves the rolling grasslands, she loves the majestic mountain peaks, she loves the cattle and wildlife, she loves the welcoming, warmhearted community.
But what she loves most of all, is what she calls "home" — the place where Braswell's heart resides.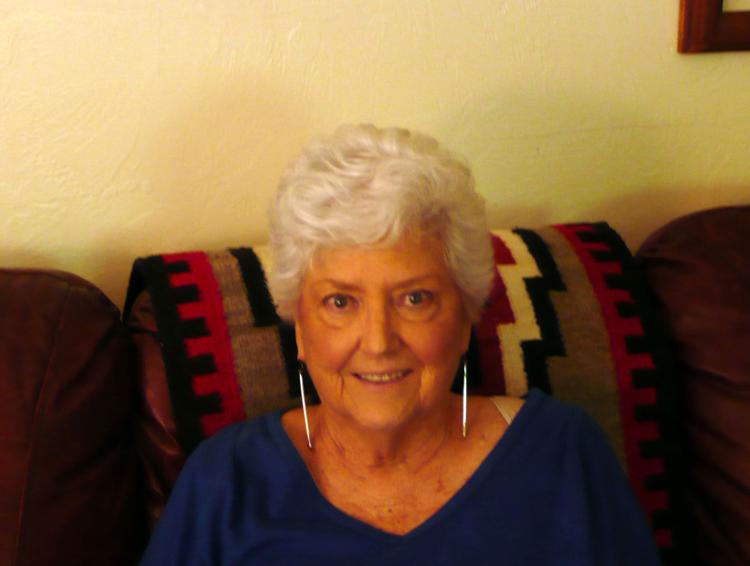 It all started in 1961 when Frank Cullen Brophy hired her father, Pete Bidegain, to run the family's large cattle operation on an old Spanish land grant known as San Ignacio del Babacomari. The ranch was 27 miles long, featured a year-round small lake fed by an underground natural spring, and was headquartered in Elgin.
Despite its remote location, the neighboring ranches all boasted young families who welcomed Pete and Clorene Bidegain, along with their family of five children who soon made many new friends. Brenda, the oldest at 16, was the only one with a driver's license, and was immediately drafted into chauffeur service, much to her delight.
The family had only been there several weeks when they were invited to their first dance at the nearby Elgin Club. Monsoon storms often caused power outages, but there were no electric instruments in those days, so the band played on and the party continued as if nothing happened.
Of the many dances held there, the most anticipated was the annual Thanksgiving party. Mr. Brophy donated the beef and the mothers would spend days in the clubhouse kitchen making beef tamales to serve that night, along with extras that were for sale to take home. The whole event was a fundraiser for the Elgin School.
When fall rolled around, it was time to prepare for school. Brenda would park her car at the Elgin Store and wait for the school bus.
The bus driver Max Jones was the Patagonia High School shop teacher. He lived in Canelo, where he would pick up the kids in a minibus, then stop in Elgin for another group and take the Upper Elgin Road all the way to State Route 82, where the Schock and Cornwall children would board. All in all, it was a 30-mile one-way trip from Elgin.
If any of the kids stayed after school for activities, they had a special way to let their parents know.
"The rule was that you called collect and asked for yourself. Mom or Dad would answer and refuse to accept the charges. Then Dad would set the timer for the time he figured it should take us to get home. When we were getting ready to leave, the other parents would ask us if our dad had set the dinger yet," Brenda said.
The high school students were a mischievous bunch. There was a town marshall named Mickey, who fancied himself as a charmer with the teenage girls. While he leaned up against the fender chatting with them one day, one of the girls sneaked behind him, rolled up his window, opened the door quietly and pushed the button to turn on the siren. Then she locked and slammed the door and they all took off running.
The boys, of course, were no strangers to pranks either. One memorable evening they went down to the riverbank, took a heavy stick, knocked out a skunk, brought it back to the high school and shoved it in the furnace vent. The next morning when the furnace was turned on, the student body got an unexpected day off.
The three younger Bidegain children, Cathy, Peter and Todd, attended the two-room Elgin School under the guidance of Sis and George Bradt. Sis taught the first three grades and George had fourth, fifth, and sixth.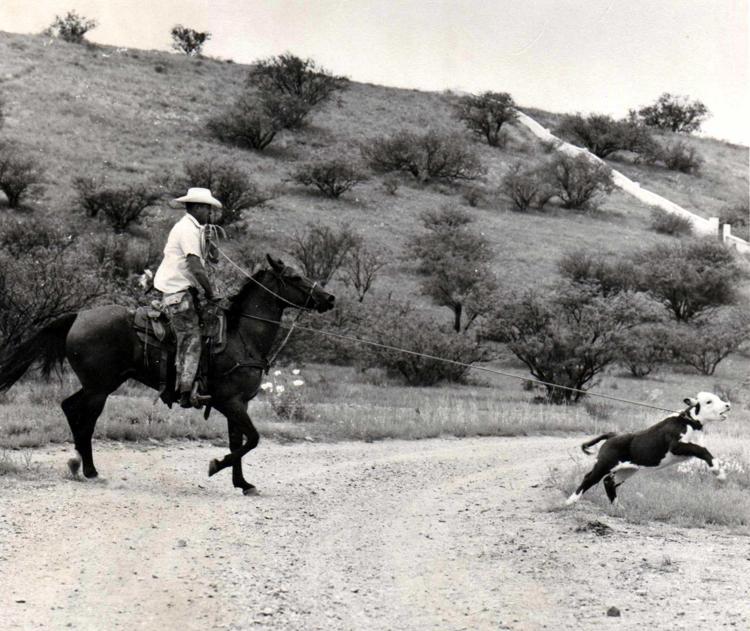 "My dad loved kids and he was a good friend of George Bradt. If he was coming through Elgin, he would call George, give him the time he planned to be there and say, 'Let's play,'" Brenda said. At the appointed time, George would call recess, and Pete would have a ballgame with the entire school.
If anyone in the family got sick, Clorene would call Patagonia's legendary Dr. Mock. He was an anesthesiologist and spent the mornings in surgery at the hospital in Nogales, then opened his clinic in Patagonia for afternoon appointments. In the early evening he would go to Huachuca City where he had a small house that served as his clinic there.
He would tell Clorene to drive out to the Upper Elgin Road where it meets State Route. 82 and wait for him. Soon they would hear a siren wailing and Mock would come racing along in his big Pontiac. The local sheriff had given him a portable red light which he would slap on the roof of his car and take off running. His trunk was crammed with every imaginable piece of medical equipment that could possibly be needed. His would-be patient would stand at the side of the road and receive a shot, medicine, or even have a throat swabbed in plain view of anyone who happened by.
When Brenda needed to have her tonsils out, the surgery was performed by Dr. Zenas Noon in Nogales, with Mock giving the anesthesia. It was during the summer monsoon season, and often the washes would flood and make the ranch inaccessible. It was decided that Mock would bring her back to Patagonia where she would spend a few nights recovering at the home of Stayton and Rose Brooks.
The Bidegains are a shining example of what a successfully blended family looks like.
Pete Bidegain's first wife, Mary, contracted polio when he was working for the U.S. Government in Mexico City. Despite immediately returning to a hospital in Tucson, Mary passed away. Pete and his two-year old daughter, Page, moved in with Mary's parents in Casa Grande.
At about the same time, Brenda and her parents were living in occupied Japan where her dad served on a U.S. Navy vessel. The ship caught fire at sea and her father was lost. His wife Clorene and four-year-old Brenda then moved in with Clorene's mother, also in Casa Grande.
Pete and Clorene soon met and later eloped when Brenda was seven and Page was five. The following year Cathy was born, followed by Peter and Todd.
A happier family would be hard to find. The love the five children share for each other and for their parents, resonates with a feeling that is almost palpable. Elgin and Sonoita truly means "Home," not only to Brenda, but to her entire family.