"I liked art, but I never got around to painting and I thought, 'Well, if I'm going to stay indoors, then I might as well do something,'" said Nogales resident Isabel Galindo, who submitted five paintings for the latest exhibit at the Hilltop Art Gallery.
This spring, when people suddenly had more time on their hands due to social distancing measures and a stay-at-home order, gallery director Janice Johnson challenged the public to use the pandemic-caused downtime to create works of art.
Now, visitors to the Nogales gallery can view the work of nearly two dozen local artists who accepted that challenge, including the set of paintings made by first-time participant Galindo.
"Anyone who thinks about and plans and makes something with their own hands is an artist. That's kind of the premise, the assumption of this whole show," Johnson said on Friday afternoon, as gallery members and volunteers finished setting up for Monday's soft opening of the exhibit titled "Corona Art: The Art of the Summer of 2020."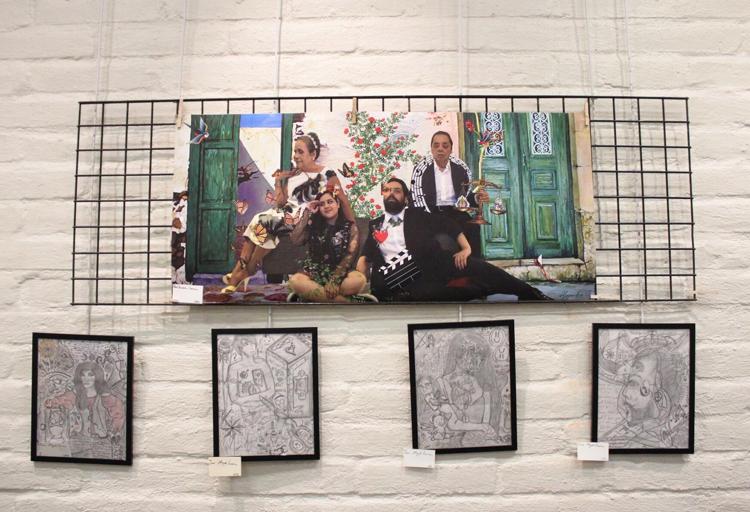 Paintings, drawings and photographs were hung on each wall of the Hilltop Gallery, with tables and stands set up under the paintings and at the center of the room to offer more work including books, face masks and sculptures made by community members.
At the entrance of the exhibit is a work by Nogales resident Carlos Osete, who followed the theme of the show by creating an aluminum casting of the COVID-19 virus, which he named "World's Nightmare."
Inside the main room of the exhibit, a rack held Elizabeth Weatherbie's collection of bags made from plastic shopping sacks.
Like Galindo, Weatherbie said that practicing social distancing measures during the pandemic gave her the time to dedicate to the project that she started at the end of 2019.
"Generally, everybody collects plastic bags to either use them as little trash bags or whatever," she said. "But most of the time, they end up in the landfill, they end up in the oceans, they end up everywhere when they could be reused to be more functional and more durable."
She added that she had initially hoped to incorporate her new skill of making "plarn," or plastic yarn, with the Hilltop's youth art class this summer, but the pandemic cancelled those plans. Still, she decided to take advantage of the extra time and complete her project.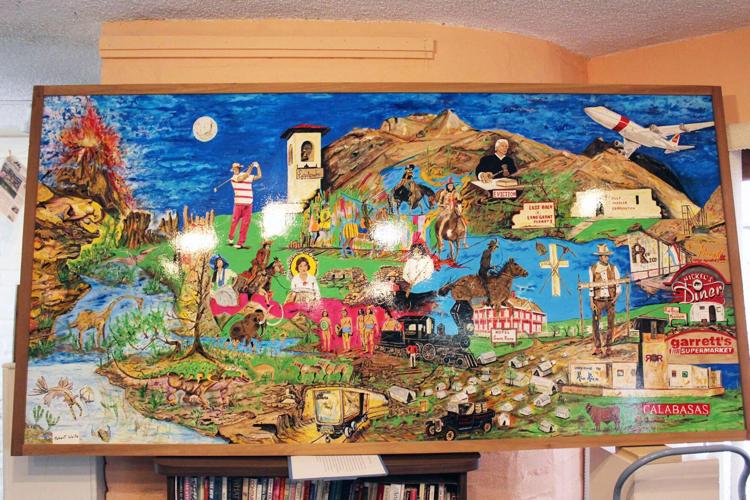 Not all of the artwork displayed at the "Corona Art" exhibit was completed during this year's slow summer.
Artist Robert White, for example, submitted a piece commissioned by the Rio Rico Historical Society that he finished about a year ago.
With more than 200 hours of work, White painted representations of the first animals and people that inhabited the land, and illustrations of the area's commercial activity through the years.
"It has the Baca land deal… It has the hotel, the trains that used to come through here. It's the history of Rio Rico," White said.
Pointing out other artwork that was completed prior to the pandemic, Johnson said she was excited to see people wanting to participate in the exhibit and accepted artwork from anyone, made at any time.
"I sent out a challenge to make art because it's good for you," she said.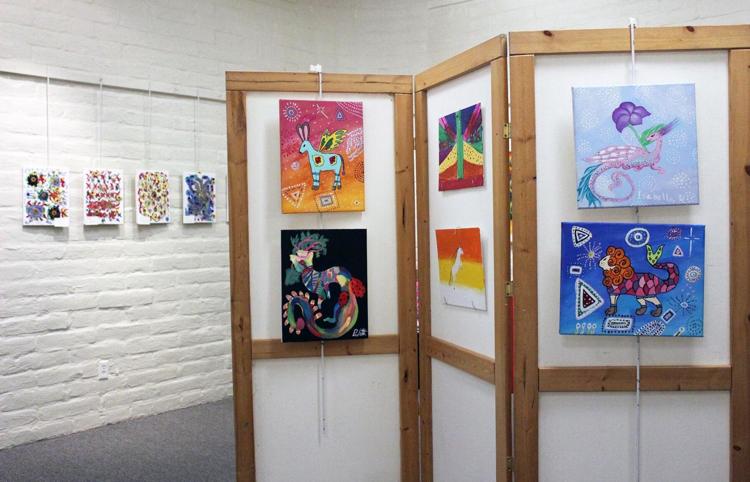 Also hoping to motivate others to try their own hand at making art, Weatherbie said: "During this time of COVID and so many people out of work and stuck at home, feeling kind of defeated and depressed and frustrated, this kind of shows them that there's always something to do and there's something to do with everything."
The exhibit is set to remain on display through Aug. 31, and the public is invited to visit in small groups in the afternoons, from 12:30 to 4:30 p.m.
Hilltop Gallery is at 730 Hilltop Dr. Call (520) 287-5515 for more information or to make a reservation to visit.