Presenting the first award of its kind, the Nogales Unified School District honored two elementary school principals with the Superintendent's Leadership Award at the district's Welcome Back ceremony on Friday, Aug. 2.
Sandra Jimenez, principal at Francisco Vasquez de Coronado, and Aissa Bonillas from Mary L. Welty, were chosen as this year's outstanding administrators.
"This Superintendent Leadership Award and recognition is based on strong instructional leadership factors," Superintendent Fernando Parra said in an NUSD news release, adding that both Jimenez and Bonillas had been able to establish strong relationships with all stakeholders at their schools.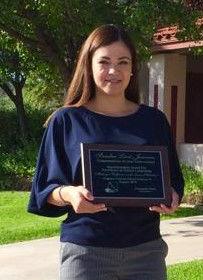 With Jimenez leading Coronado Elementary, Parra said, the school obtained the "A+ School of Excellence" award from the Arizona Educational Foundation. In addition, Coronado has also received results-based funding for the past two years after showing academic growth within all grade levels.
Mary L. Welty, on the other hand, recently managed to move up to a B letter-grade school and continues to improve. Parra added that, under Bonillas' leadership, the school's enrollment has been continuously increasing due to parental requests for their kids to attend under open enrollment.
Jimenez became principal of Coronado Elementary in 2015, while Bonillas took over Mary L. Welty in 2013.