Two leaders from the Nogales Unified School District earned top honors from the Arizona Association of Latino Administrators and Superintendents during the association's annual conference on Nov. 3 and 4 in Tucson.
NUSD Superintendent Fernando Parra was selected as the Outstanding Superintendent of the Year and Coronado Elementary School Principal Sandra Jimenez was named the Outstanding Principal of the Year.
AZALAS president Gabriel Trujillo, superintendent of Tucson Unified School District, called the selections "a well-deserved honor."
According to Parra's nomination packet, the Latino/Hispanic student population at NUSD is 99 percent, and as a result, "all of Mr. Parra's efforts, initiatives and programs are focused on improving Latino students' academics and opportunities. He embraces the bilingual, bicultural and bi-literacy that students bring and views them as a strength rather than a weakness."
As evidence of Parra's outstanding leadership, his nomination cited the 98-percent graduation rate at Nogales High School and NUSD students' admission to top universities such as Harvard, Stanford, Notre Dame, MIT, Columbia and Georgia Tech. It also credited him for leading the district to become part of the Pima County Joint Technical Education District (JTED) and for helping increase the number of International Baccalaureate (IB) diploma candidates and recipients.
Jimenez's nomination noted that the student population at Coronado Elementary School is more than 97-percent Hispanic, and that nearly 65 percent of pupils qualify for free or reduced lunch. The school has also earned results-based funding for the last two years.
Last spring, Coronado was named a 2019 A+ School of Excellence by the Arizona Educational Foundation, and the school has also earned an A letter grade from the Arizona Board of Education since Jimenez took over as principal in the 2016-17 academic year.
"Ms. Jimenez is clearly an exceptional, but very humble, principal who not only leads her school to high levels of academic achievement, but also actively provides assistance to the principals and staff of other schools to support their pursuit of increased academic achievement and student success," her nomination stated.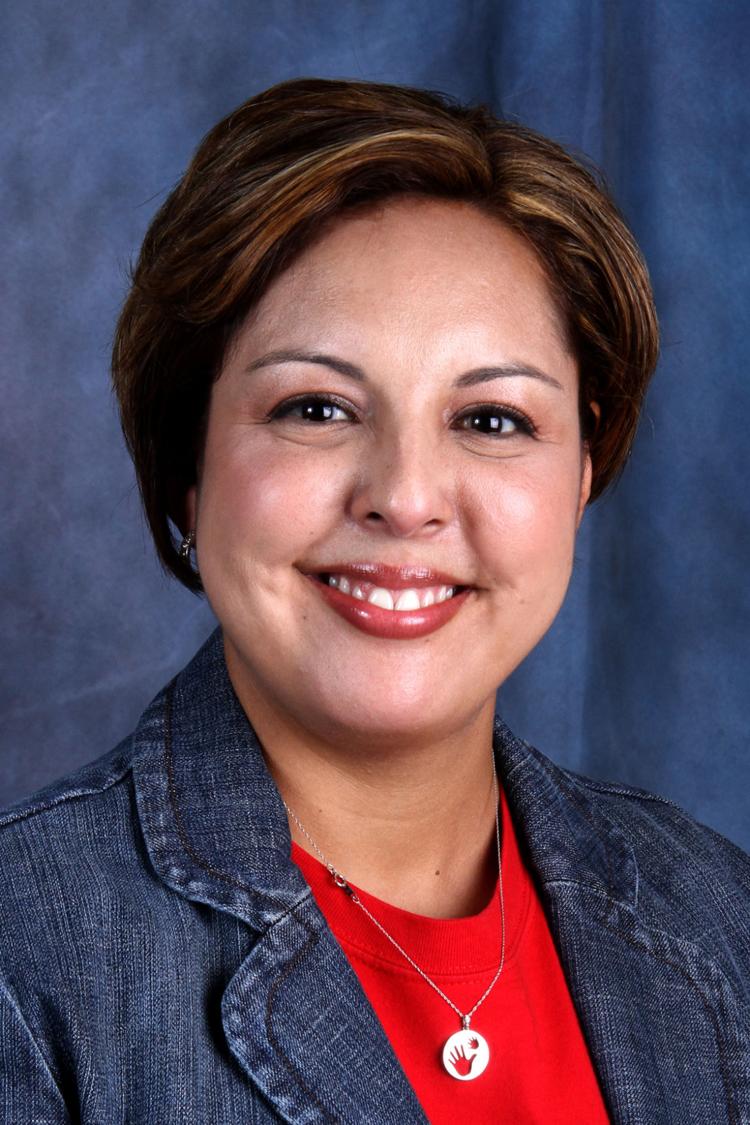 Another NUSD leader, Aissa Bonillas, principal of Mary L. Welty Elementary School, was selected to be on a panel titled "Latinas in the Principal's Office" during the AZALAS conference. The panelists discussed how they implement equity, as well as their personal journeys in becoming school leaders as Latina women.
Currently, more than 45 percent of public school children in Arizona are Hispanic, but less than 15 percent of the administrators are Hispanic, Trujillo, the AZALAS president, noted. AZALAS is "committed to recruiting, preparing and promoting Hispanic school leaders," according to its website.
(From a news release submitted by Kathy Scott of the Nogales Unified School District.)