Yolanda Rodriguez sat quietly inside her home on the first block of Elm Street this week, her attention focused on creating small blue flowers out of tissue paper and gluing them onto her latest piñata project: the character of Elsa from the animated movie "Frozen."
Several materials were scattered on the table beside her – tissue paper waiting to be turned into flowers, paper mâché figures ready for decorating, and a couple of finished piñatas, including a white-and-gold princess slipper, standing upright in a corner.
The scene in Rodriguez's living room on Wednesday afternoon reflected how a family handicraft tradition, which she now shares with her great-granddaughter, led the 58-year-old Nogalian to start making piñatas as a full-time occupation. In the process, she's found a new source of joy and purposefulness in the wake of a life-changing illness.
"I started doing this for my great-granddaughter because she really loves piñatas," Rodriguez said. "When she turned 2, she told me that she wanted me to make her the piñatas for her third birthday."
She made the first Hawaiian-themed piñatas for her great-granddaughter's birthday party a few months ago, Rodriguez said, when the family decided to hold an early celebration so a family member could join them before heading off to the U.S. Marine Corps.
Next Saturday, the Elsa piñata will be set aside for her great-granddaughter's "real" third birthday celebration.
Rodriguez's handicraft skills began taking shape decades ago, when she was a 7-year-old helping her mother make flower crosses and wreaths for funerals and gravestone decorations.
"My mom is the one who started all of this. She would decorate the wreaths with tissue paper and kleenex, so we would help her wax the paper and make it into flowers," she said of her and her siblings' involvement in the process.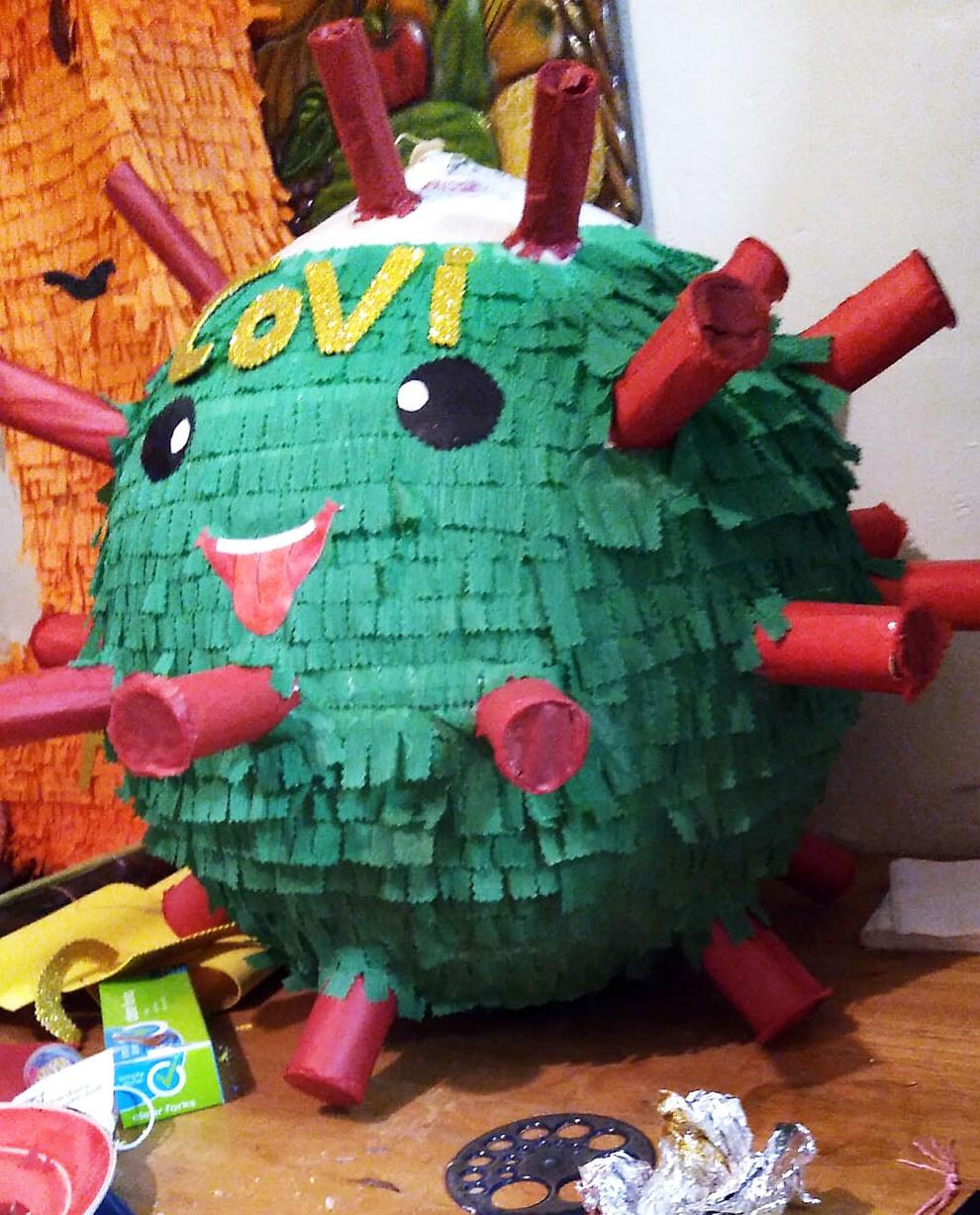 She added that she later began making very small piñatas as a hobby to spend quality time with her grandchildren. She would make the paper mâché figures into squares and circles, while her grandchildren took on the decorating duties.
The family's handicraft tradition remained only a hobby for several decades, she said, as she dedicated much of her time to a full-time job at a grocery store. But a few years ago, Rodriguez said, she became sick and suffered two strokes.
Those incidents impeded her ability to walk and work a regular job. So she needed a new activity that would help keep her mind busy and focused on healthy things.
About two months ago, her oldest granddaughter suggested that Rodriguez share her piñata-making skills with her great-granddaughter and the rest of the community.
"I make piñatas to distract myself… My psychologist told me to look for an activity that helped me relax and not feel so bad," she said, adding that she now feels "at ease, excited and motivated" to wake up and continue working on her latest projects.
In addition, she said, she enjoys making trips to Nogales, Sonora with her daughters to buy the material she needs.
Rodriguez hung a hand-written sign outside her small brick home promoting her piñata-making at $20 each, and within the last two months, business has come knocking at her door. Depending on what the customers ask for, the work can take between two to four days.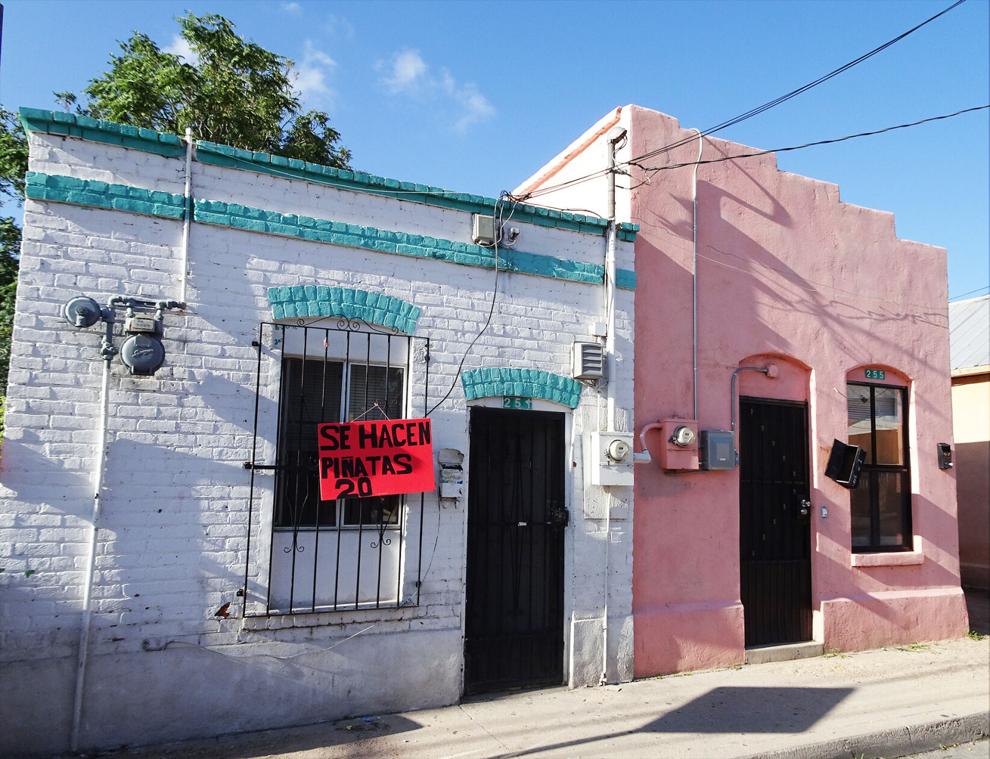 Some of her commissions have included a pumpkin, a beer can, a cigarette pack, a flip flop, Super Mario and five depictions of the COVID-19 virus for one of her nurses.
More recently, she began making more detailed piñatas that she decided to sell for the slightly higher price of $25 to take into account the added time and labor.
But the main motivation behind her work is not economic; it's to keep herself busy and keep her grandchildren happy.
"My great-granddaughter also started to help me. She comes and starts gluing the paper onto the piñata," she said.
For the Elsa piñata, which was still in the works on Wednesday, Rodriguez added that she came up with a way to bend the character's arms to fulfill her great- granddaughter's wish of having it appear as if Elsa was going to hug her.
"It's all to spoil them," she said.