During his sophomore year at Patagonia Union High School, Nicholas Botz dove headlong into his music class, wearing many different hats as he participated in marching band during the fall quarter, jazz band in the winter and steel band in the spring.
But after the music class was cut from the curriculum, the now Class of 2020 valedictorian took it upon himself to keep the music program alive in some way at his school.
"That period, for me, was when I could decide to just kind of let music go and maybe join another class," the 18-year-old senior said. "But I realized that music was really my passion and what I wanted to do for a career, so I started the Steel Band Club."
Botz's motivation to start the club, he said, came from the memorable moments he experienced during his first year in music class, including one of his favorite memories that came at the Tucson Field of Steel, where several high school steel bands from Arizona gathered to play together.
The PUHS Steel Band Club, initially composed of about seven members, gained traction throughout its first school year of existence, and school administrators were eventually convinced to make it an elective class this year in which students could receive credit.
And although Botz and his bandmates didn't get to return to the Tucson Field of Steel this year as they had hoped – the event was cancelled due to the coronavirus outbreak – he said he's happy to see his school supporting the music program again as he prepares to take his music skills to the collegiate level at Brigham Young University in Hawaii.
To date, Botz has learned to play several instruments including the steel drums, violin, guitar, piano, mandolin, accordion and kalimba.
He initially applied to attend the BYU School of Music in Utah, he said, but after he wasn't accepted into the competitive program, he came up with another plan to reach his goals.
"What I would like to do is study the general music major at BYU Hawaii… and reapply to the music program (in Utah)," he said, adding that he plans to spend his first year of college strengthening and building new musical skills.
While his passion lies in music, Botz said, other experiences and work opportunities that arose in his hometown helped him discover another interest that he plans on pursuing in college.
After participating with the Borderlands Restoration Network for two consecutive summers, including work for the U.S. Forest Service, Botz said, he began considering the possibility of a career in conservation.
Ultimately, he decided to focus on his music and possibly double major in biology.
"I just want to be able to do more for the environment throughout my life, even if it's not as a career, but just kind of as my lifestyle," he said.
Botz also highlighted his participation in the chess team and karate classes as activities that played big roles in his upbringing in Patagonia, pointing out that he strongly considers chess as a sport.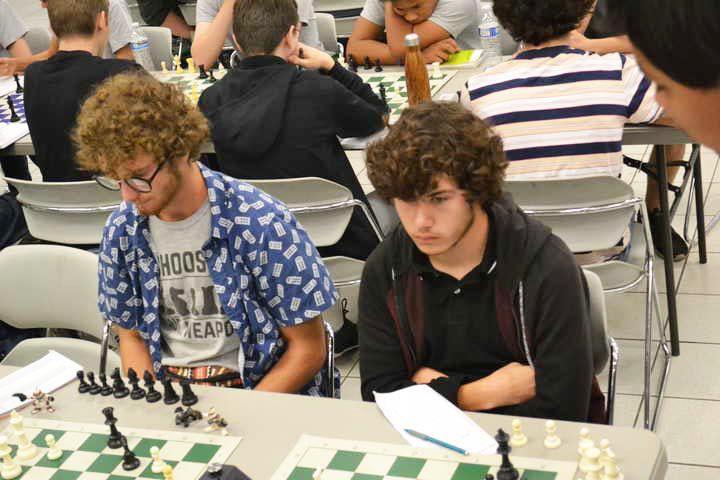 He recounted that the PUHS chess team would sometimes travel to other cities to participate in hours-long chess tournaments that turned out to be among his most tiring activities.
"It was really intense but super fun at the same time even though after every tournament I was super tired and just slept the whole bus ride home," he recalled, adding that he found the chess tournaments more "exhausting" than the soccer and cross country athletic events he also competed in.
As for his kenpo karate class, instructor Jared Krikorian taught him lessons that were not only useful for martial arts, but also for his everyday life.
Those lessons include giving 100-percent effort all the time, having discipline and believing that every day is a new test.
"That has left a really big impact on me and I'm really grateful to Jared for teaching me all that," he said.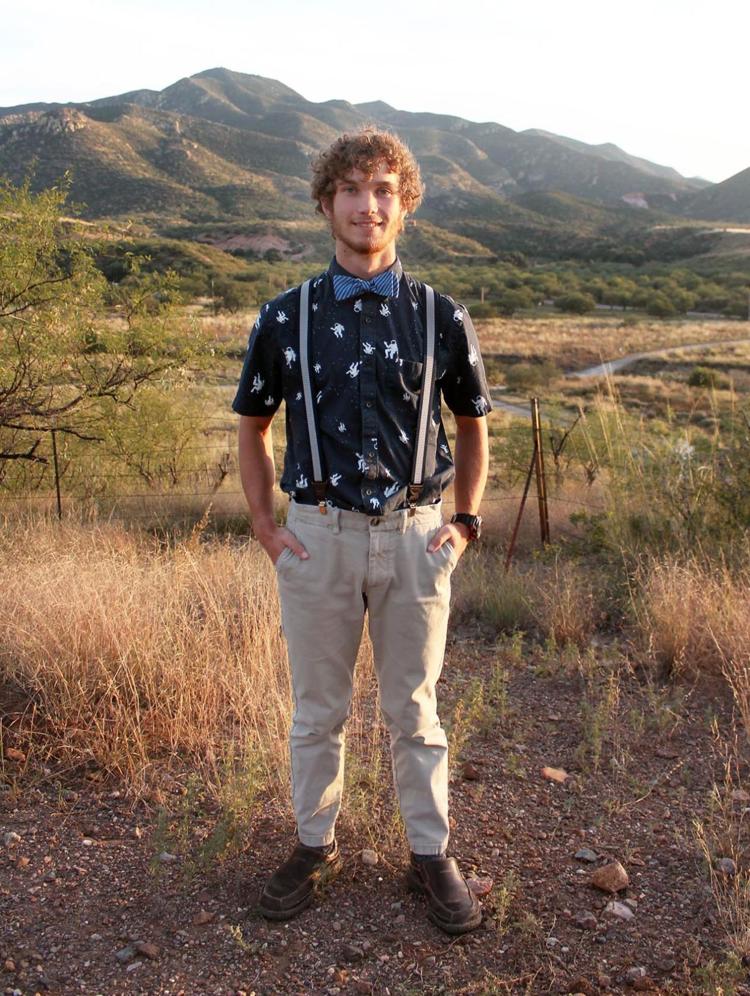 But the true inspirations behind his hard work, Botz noted, are his parents, who he said instilled in him a deep value for education and reinforced it by setting their own example of hard work.
He added that his father was able to lift himself out of poverty and open new doors by seeking out scholarships and educational opportunities.
"Even though I'm not trying to lift myself out of poverty, I really want to lift myself to my fullest potential intellectually," he said.
Now, as he nears the opportunity to expand his knowledge at the university level, Botz is reflecting on all his friends in the junior and senior classes at PUHS that he'll miss going to school with, while also looking forward to the new opportunities waiting for him in Hawaii.
"To be able to pursue all these things at a way higher level than where I am right now makes me really excited," he said. "Also, on the island of Hawaii, there are a ton of backpacking trips that I want to do."