The Santa Cruz County Cowbelles Ranch Tour 2020 is set for Saturday, March 28 at the ZZ Cattle Corporation, northwest of Nogales.
The day-long event at the Bell family ranch aims to fund the Cowbelles' scholarship program for graduating high school seniors in the county, and support the organization's beef and agricultural promotional efforts.
The tour begins at the ranch headquarters at 9 a.m. and will feature a guided tour of the historic ranch house led by a Bell family member, as well as a pack mule demonstration by Shane Lyman of the U.S. Forest Service. Mike and Beth Hughes will interact with guests on a calf roping dummy, Dick Schorr will have his handmade reatas on display and Pat Fischer will explain the art of reading brands.
Shuttle bus transportation will be provided to the corral area for working ranch horse/cattle demonstrations and horseshoeing, and to see Michaela and Andrew McGibbon demonstrate the latest innovations in handling cattle.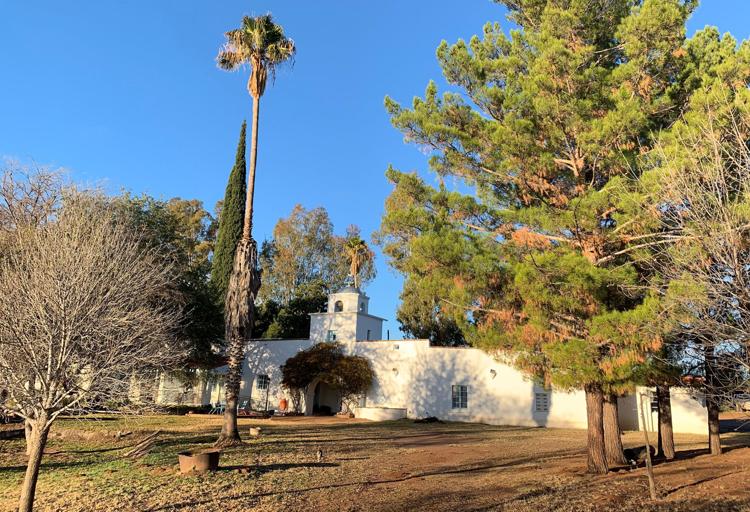 The luncheon will feature Rex Dalton's Authentic Chuckwagon barbecue steaks with all the trimmings, and Dutch oven fruit cobbler and cowboy coffee. Wine will also be served and Eldon Housley will provide live music and cowboy poetry.
County 4-H and FFA students will help direct parking and have some of their exhibits and produce available for purchase.
Dean Fish of the Santa Fe Ranch will emcee a brief discussion of how ranchers, farmers,and various agencies cooperate with each other to facilitate working along the border. The panel includes representatives of the Arizona Game and Fish Department; the U.S. Border Patrol; ZZ Cattle Corporation rancher Dan Bell; John Fleischer of JM Cattle Corporation; and produce distributor Chris Ciruli. Registration is $85 per person and includes a gift bag for each guest.