The Rio Rico Historical Society has added two new exhibits to its Rio Rico History Museum, one featuring Hohokam pottery and the other displaying Mexican masks.
The Hohokam pottery exhibit contains part of the large private collection of local resident and historical society member Bill Myers, who has been researching and collecting Native American pottery for nearly 30 years.
In this exhibit, he showcases the various shapes in which Hohokam pottery was made, including bowls, a plate, bird effigy, miniature metate, horned toad effigy pot and more. Most of this pottery dates from 700 to 900 A.D.
The Hohokam were an indigenous group that lived in the Sonoran Desert in Arizona and Sonora between 300 B.C. and 1500 A.D., and who may have been the ancestors of the O'Odham. The recent discovery of ancient human remains at the Kino Springs Golf Course highlighted a Hohokam village that occupied the site from roughly 640 A.D. to 1450.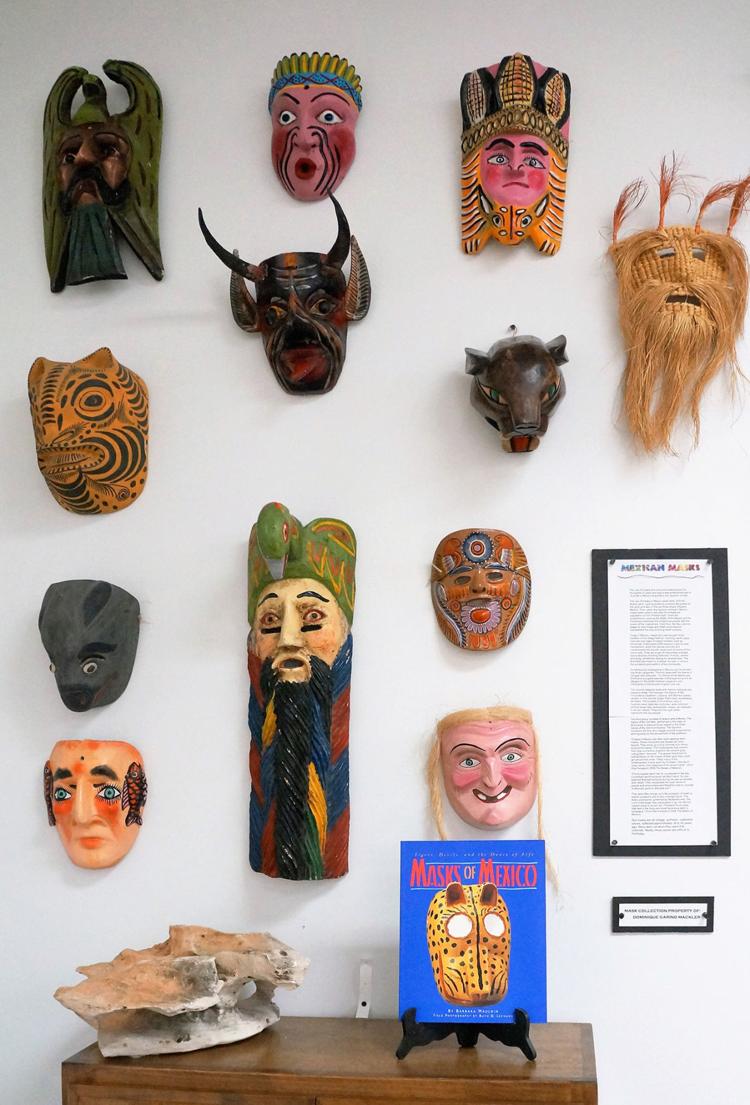 The Mexican mask exhibit at the museum features 14 vintage, authentic pieces from the collection of Olivia and Mike Garino, also local residents and historical society members, who have been collecting masks for more than 30 years.
The use of masks and costumes in Mexican ritual life long predates the arrival of the Spanish, and masks continued to be used in traditional dances.
"Both of our new exhibits give a glimpse of life before the Spanish arrived and we are very thankful for both members for sharing their rich collections with all of us," said Helen Serras-Herman, president of the Rio Rico Historical Society.
The historical society will hold an opening reception with light refreshments from 5-7 p.m. on Thursday, Sept. 19, at the Rio Rico History Museum, located in the lower level of the Rio Rico Shopping Plaza. All are welcome.