Students in the Army JROTC program at Rio Rico High School have been developing their discipline, athleticism and community service through an array of activities this school year.
Earlier in November, the program hosted the Ninth Annual Padilla Raider Challenge, a local version of an event held worldwide to challenge students physically and mentally. In the local challenge, 14 co-ed teams from schools in communities including Yuma, Phoenix, Tucson, Sahuarita, Vail and Tombstone competed in eight different events that included, among others, a distance obstacle run, eight-by-440 rifle relay, truck pull, fireman's carry, one-rope bridge, and a fitness event with curl-ups, pull-ups and push-ups.
"It is a physically grueling test of strength and endurance, testing all muscle groups as well as mental awareness," said JROTC instructor Ronnie St. Clair, a retired U.S. Army lieutenant colonel.
The RRHS team finished third in both the truck pull and the fireman's carry.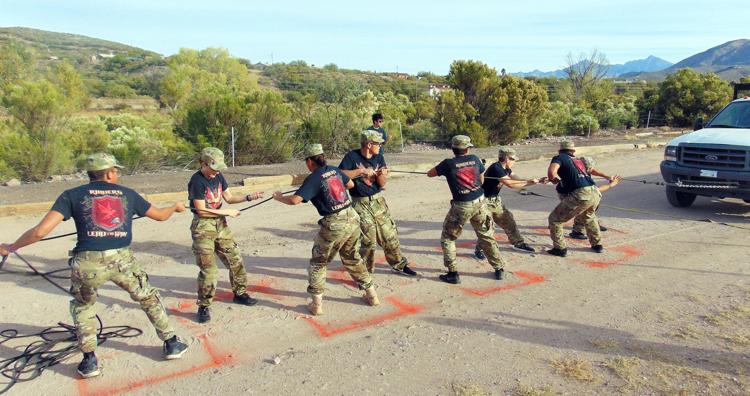 In addition, the Rio Rico JROTC program hosted the Second Annual Last Shooter Standing marksmanship competition on the same day, in which each shooter shot 60 pellets for score in the standing position only. St. Clair called it "a very grueling event."
Each year, the Rio Rico JROTC program provides a color guard for events including a naturalization ceremony at Tumacácori National Historical Park and RRHS football games, and it carries the colors for the Fiesta De Tumacácori as well as for the Military Order of the World Wars during the White Elephant Parade in Green Valley.
This year, the Rio Rico JROTC program also participated in the 100th anniversary of the Tucson Veterans Day Parade, where 126 cadets marched. According to program leaders, the battalion received numerous compliments from veterans and parade-watchers for their cadence and for the student leaders who sang for the marching cadets.
Students in the program also decided to help clean up the Calabasas Cemetery in Rio Rico after reading a story in the Nogales International about how local resident and de-facto caretaker David Goodman was in need of help.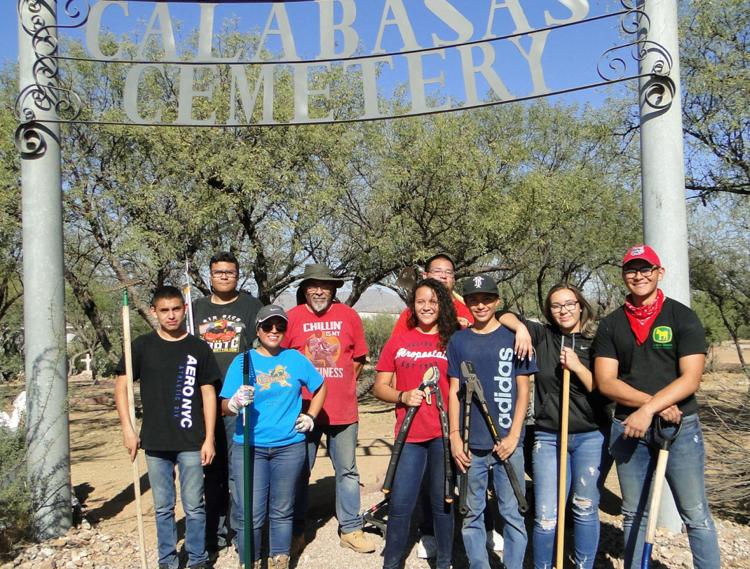 "Community Service is not only a key component to the overall success of this program, but an important part of the program that helps build the character of our students," said JROTC instructor Brandon Moore, a retired U.S. Army first sergeant.
Fundraising is another essential part of the JROTC program, since it helps pay for expenses such as transportation costs for community outreach and trophies for hosted events.
St. Clair said the cadets have held more than 10 fundraisers already this school year, including concession sales at athletic contests.
"Each event provides a little monetary amount for us to use to help keep students on the go and working towards being good citizens and athletes," he said.
(From a news release submitted by Shannon Enciso of the Santa Cruz Valley Unified School District.)