Last Friday morning, nearly two dozen students representing the county's elementary and middle schools took a deep breath and got ready to compete in the county spelling bee, each vying for the title that Daniel Woodburn took home last year when he was a fifth-grader at Coronado Elementary School.
But 90 minutes later, Woodburn, who's now in the sixth grade at Coatimundi Middle School, pumped his fists after correctly spelling "unfurl" to clinch his second straight victory. He'll now represent Santa Cruz County in the state spelling bee in Phoenix in March.
"I am insanely surprised," Woodburn said after collecting his trophy from Superintendent of Schools Alfredo Velasquez, "and pleased that I get to go to state again."
The 22 contestants earned their spot at the county bee for being the top spellers at the public, private and religious schools serving K-8 students in the county.
Several students made repeat appearances, including Ana Rodriguez of Challenger Elementary School and Alexis Simon of Little Red Elementary.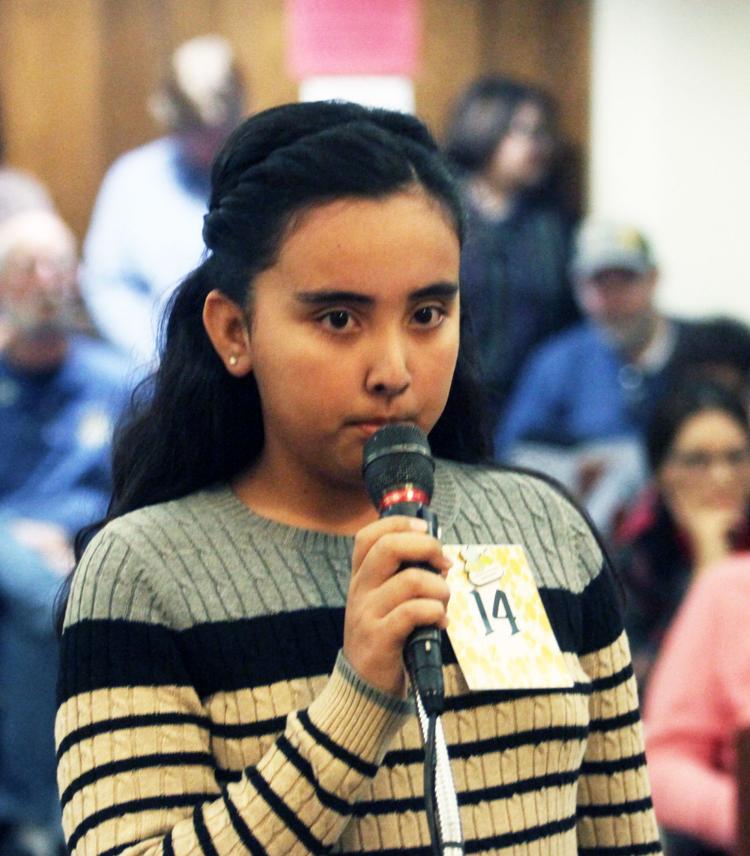 Ayleen Arana, a Little Red Middle School student who finished in third place, said she was happy with her performance.
"I didn't mind that I didn't win, it was just a good experience," she said.
The competitors heard their words pronounced in the smooth baritone of Larry Frederick, a music teacher at Lincoln Elementary School. Frederick said his musical training helped him learn to pronounce words clearly.
A four-judge panel composed of County Treasurer Liz Gutfahr, County Attorney George Silva, insurance agent Jovanna Lopez and State Rep. Rosanna Gabaldon (D-Sahuarita) gave the bad news to spellers who missed their word. Silva rang a bell when contestants gave an incorrect spelling.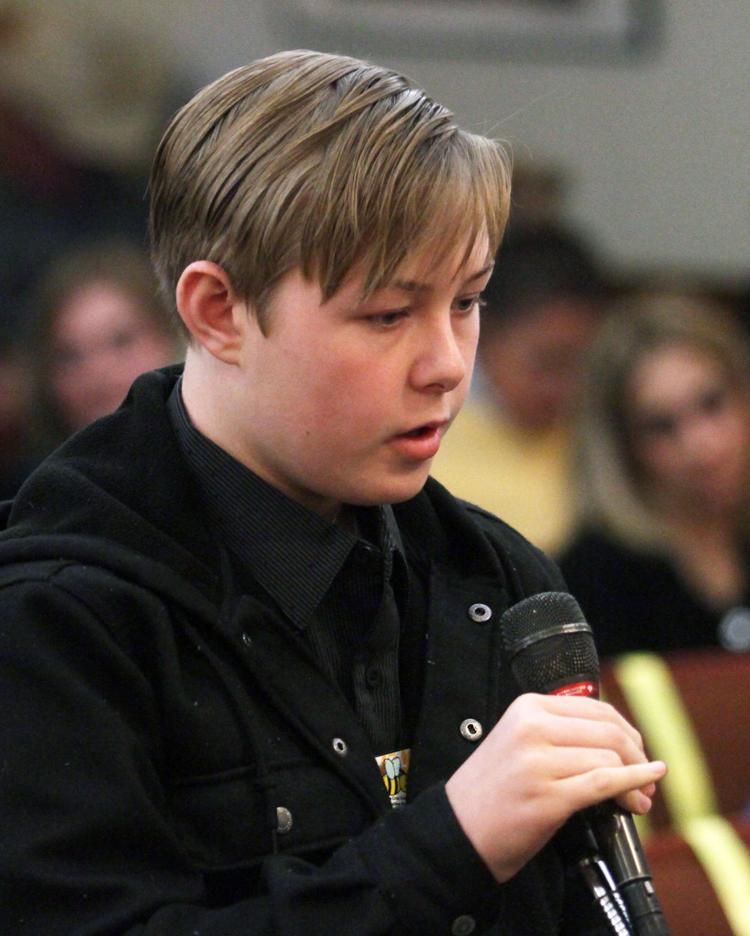 Elgin Middle School student Liam Morgan, who finished in second place, managed to remain cool even in the final rounds.
"I just concentrated on the word," he said, "and I thought to myself, if I were going to spell it, how would I do it?"
Twenty-one of the 22 spellers made it out of the first round, which included "sofa," "freckle," and "noggin." But words including "ignite" and "headdress" felled seven students in the second round.
Round three brought longer and trickier words like "scumble," "gungho" and "dandruff." Six more contestants heard the bell.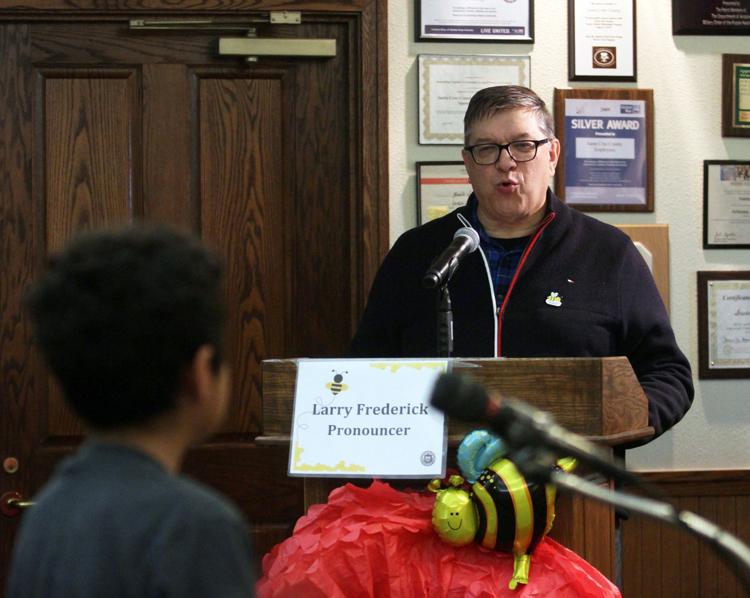 The fifth round brought the closest thing to a controversial moment, when a student misspelled "ragamuffin," using two G's. As Frederick explained, "raggamuffin" – a musical genre – is a homonym of "ragamuffin." But Frederick had given the definition for "ragamuffin" – a raggedy, often disreputable person – so only one spelling was acceptable.
At the end of five rounds, just Arana, Morgan and Woodburn were left standing.
All three spelled their words correctly for four rounds, with Arana rattling off the correct spelling of "thimblerig" and Morgan spelling "apprehensive" without any visible anxiety.
But Arana missed her word in the 10th round, and Morgan got unlucky in round 13, setting up Woodburn's path to victory.
The sixth-grader correctly spelled "cogently" in round 13, then spelled the championship word, "unfurl."
After the bee, Woodburn said he'd studied for the competition with a simple strategy: "I just tried to do as many words as I could in the time that I had."
Now, he's off to represent Santa Cruz County in the state spelling bee.
His goal for the state bee, he said, is to beat his performance from last year.
The state bee is scheduled for Saturday, March 21, in Phoenix.