Just a few weeks before starting the new school year, several students from Lourdes Catholic, Nogales and Rio Rico high schools had a quicker jump start into learning activities with the Young Leaders RISE Summer Academy.
The weeklong summer camp, held from July 22-26, brought 37 high school students together to learn about a variety of public health topics ranging from nutrition to drugs and alcohol.
The camp kicked each day off with a physical activity, such as high-intensity training and dancing, in hopes of instilling positive attitudes about exercise. Participants were then allowed to choose from seven different seminars and attend two each day.
Some of the topics covered included diseases and epidemics, drugs in our society, health and nutrition, and mental health.
The campers were also offered a chance to participate in hands-on activities like learning how to take vital signs, which they were able to put to practice during a Health Fair at the Santa Cruz Center on July 25.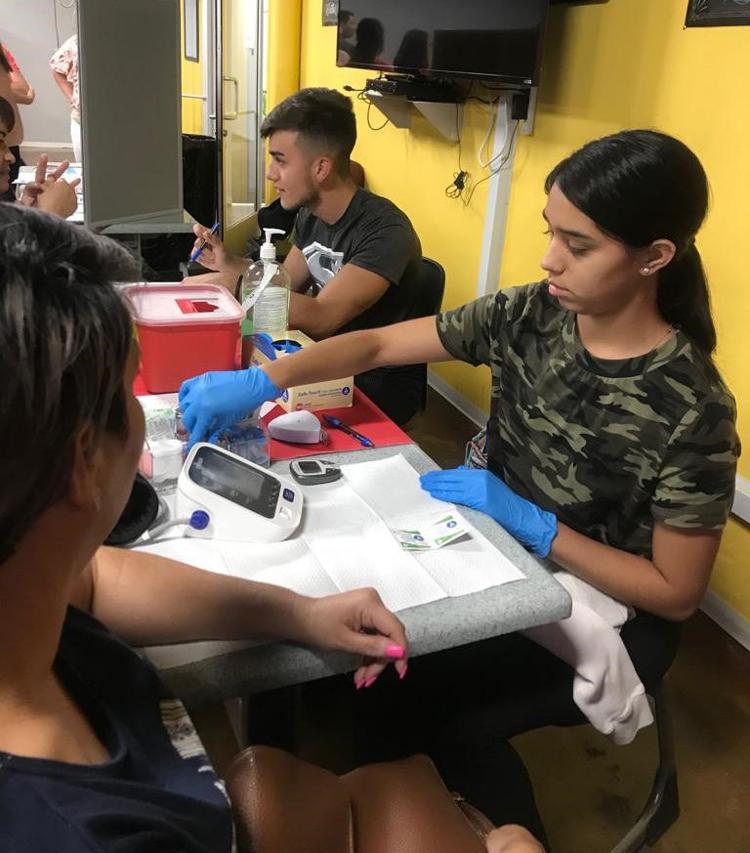 The camp came to a close with an Olympiad competition at City Hall Park, where students participated in flag football and relay races before receiving their certificates of completion.
The Young Leaders RISE was the last summer program sponsored by the Santa Cruz County School Superintendent's Office before the start of classes, with Sodexo Foods providing meals for the campers.
Lidielisa Esquivel, a 2013 Nogales High School alumna, created the camp two years ago while working towards her master's degree in public health at the University of Arizona.
She was supported by six volunteer graduate students from the UA, who donated their time while earning internship hours towards their degrees.
(From a news release submitted by Maya Donnelly of the County School Superintendent's Office).