Thomas Botz, valedictorian of the Class of 2022, is a soft-spoken young man who, in his own quiet way, made an indelible mark at Patagonia Union High School.
"Thomas is such a neat kid. The Class of 2022 wouldn't be the same without him," English teacher Journee Hayes wrote in a recollection for the NI. "He has such an inquisitive nature and admiration of education. His unique sense of humor always has the other seniors and myself laughing."
As an example, Hayes recalled one episode from Short Story class this past year.
"Thomas wrote a humorous tale about his chaotic senior class," she wrote. "It involved every student, several historical figures made debuts, and the breaking of the fifth wall that had the whole class laughing!"
Botz, 18, is one of four boys in his family. His mother, Erin Botz, works in the elementary pod at Patagonia Schools, part of the same campus as PUHS.
"She gives me space," he said, adding that it's been convenient to have had his mom nearby when it comes time to get a ride home from school.
In general, tiny Patagonia Union High School is the kind of place where, related or not, people exist in a family-like community.
"There are many of us that would deny that we're close," Botz said of his graduating class of 17 students.
But does he think they really are? "Yeah," he said.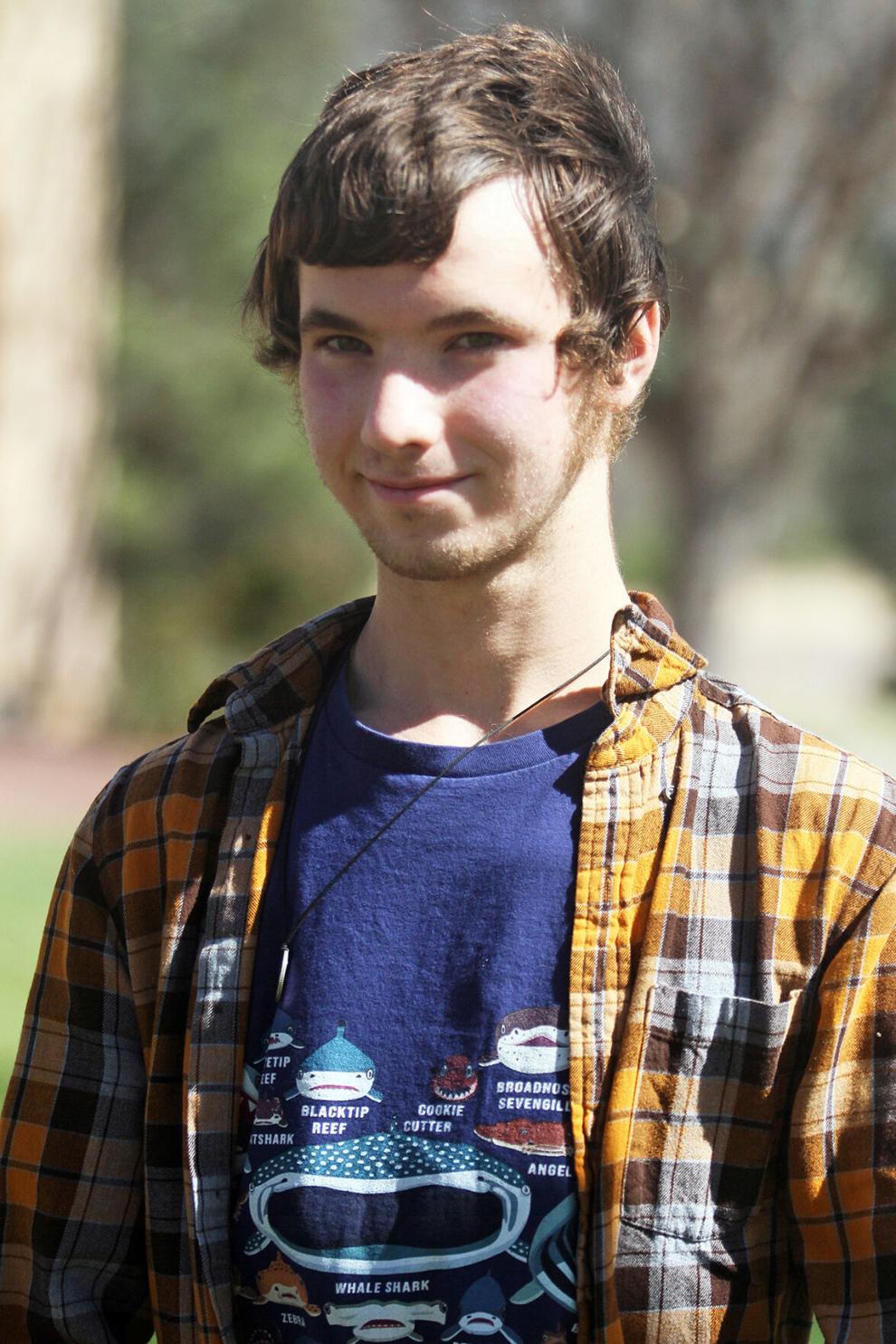 "Everyone knows each other, and I feel like agreements can be reached more quickly – or, understanding can," he said of the small-school environment. "Also, I feel like there's an advantage in that everyone knows everybody, that conflict is not common at all."
Botz said he considers himself a well-rounded student in terms of his areas of academic interest. He likes the arts, and he said he got a lot out of his math classes at PUHS - "But largely because we went through a lot of teachers and I was able to learn from both things done right and things done wrong, and a lot of teaching methods, and that was helpful."
He's also passionate about the sciences, and likes to pursue that interest independently, "largely using whatever is available online."
"I really like the subjects we talk about in school, but a lot of the stuff that we learn is, coincidentally, after I learn it on my own," he said. "But I enjoy science a lot. It's learning how things work, and there's an aesthetic aspect of it all, too."
Then there's English class. "It's been so wonderful to see his writing flourish over the last four years," said Hayes, his teacher.
She noted other ways in which Botz enriched her class and the school community.
"For Valentine's Day this year, Thomas bought everyone in his senior class a small valentine, and on it he had written, 'You are precious to me,'" she recalled. "He is always doing little things like that to show he cares. He has never shied away from community service and has helped set up and tear down for more events than I can remember."
Botz also spoke highly of Hayes, citing her as a go-to teacher for him.
"I feel like Ms. Hayes, the English teacher, is kind of like the bridge to everything else in the school. So I would go to her, usually," he said, citing empathy as one of her strengths.
But his appreciation wasn't limited to just one teacher.
"They all made pretty significant impacts — all the teachers. They've been really supportive and able to compensate wherever it might be needed. Just really helpful," he said.
As for extra-curricular activities, Botz was involved in club and team chess during his freshman and sophomore years at PUHS.
"There's the strategy, but I think the social aspect is probably my favorite part of it," he said.
Asked if he's musically inclined, he said: "I only play ukulele and I'm not proficient at it."
Following high school graduation, Botz plans to go on an ecclesiastical mission for the Church of Jesus Christ of Later-day Saints. After that, he'd like to study animation, probably at Huntington University. "But I'm open to other colleges as well," he added.
As of late April, he wasn't sure where he'd be assigned to go on his mission. But asked what he hopes to gain from it, he said: "I think I will learn a lot of skills. I think I will help a lot of people. I think I will fulfill a duty I have."