The K. Newby Gallery and Sculpture Garden in Tubac is one of the first businesses in Santa Cruz County to receive Silver Certification from the Southern Arizona Green Business Alliance.
Owner Kim Roseman was awarded the certification in March.
"We are honored to do our part in making our community more economically and environmentally resilient in the face of climate change. From water harvesting, passive solar gain and reusing shipping materials, every little bit helps to enact a larger benefit," Roseman said.
Illustrating the term "passive solar gain," she said trees were added on the two-plus acres at the gallery and sculpture garden to help block the sun.
"I've always been water and ecologically aware. During this year with COVID, I had the time and changed the lighting to be more energy efficient. Water-wise plants were used in the sculpture garden, and I followed the SAZGBA checklist," she explained.
The garden has a water retention basin. Usually dry, when it rains water collects in the basin creating "Lake Newby." This allows the rain water to slowly percolate into the soil, Roseman explained.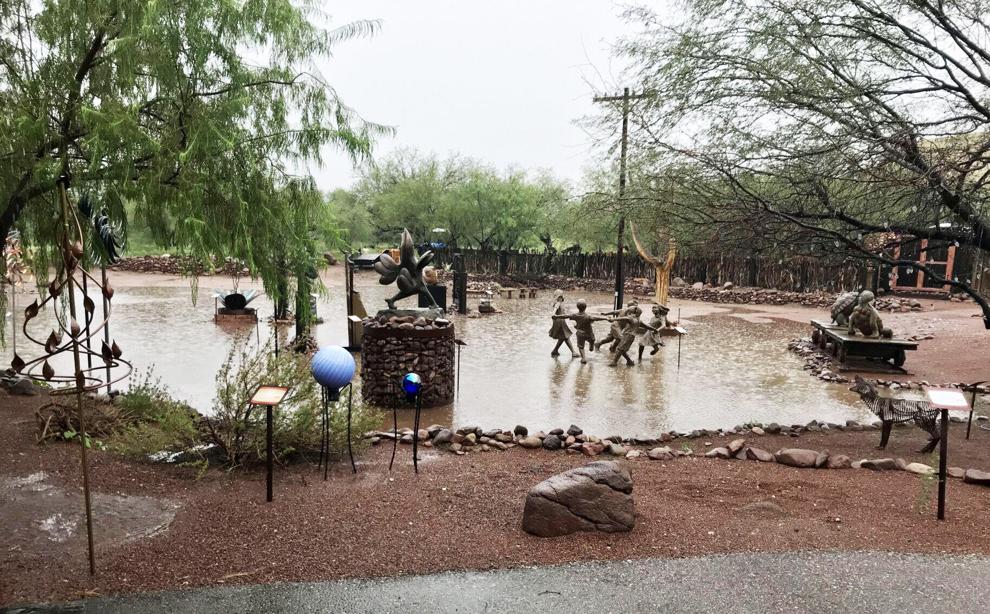 Xeriscaping is the process of landscaping or gardening that reduces or eliminates the need for irrigation. The sculpture garden uses only low-water vegetation and the gallery uses low energy lighting and has many skylights.
K. Newby Gallery and Sculpture Garden is on Tubac Road. A few steps across the footbridge takes visitors directly to the gallery and sculpture garden.