As part of continuing efforts to highlight the history of Nogales, a group of local volunteers took on the project of restoring the dilapidated grave of Charley Williams, a Black man who moved to the area in the late 1800s and became well-known for his musical skills and charitable actions.
When she first stumbled upon Williams' grave in the Nogales City Cemetery, volunteer Faith Posey said, the marker had tipped over with time, causing a portion of it to break. It was surrounded by weeds that had grown wildly throughout the years and made the grave less noticeable among the rest.
Now, the grave once again stands out with its tall marker with a cross on top, held together by a copper sleeve that helps cover the portion that had broken apart. It bears the name of Charley H. Williams, better known as Banjo Dick, engraved in capital letters.
"Charley Williams was born into slavery and he arrived in Nogales in the late 1800s as a servant," Posey told the NI on Wednesday, adding that although he was emancipated at the time of his arrival here, he continued to work as a servant. He died in 1920.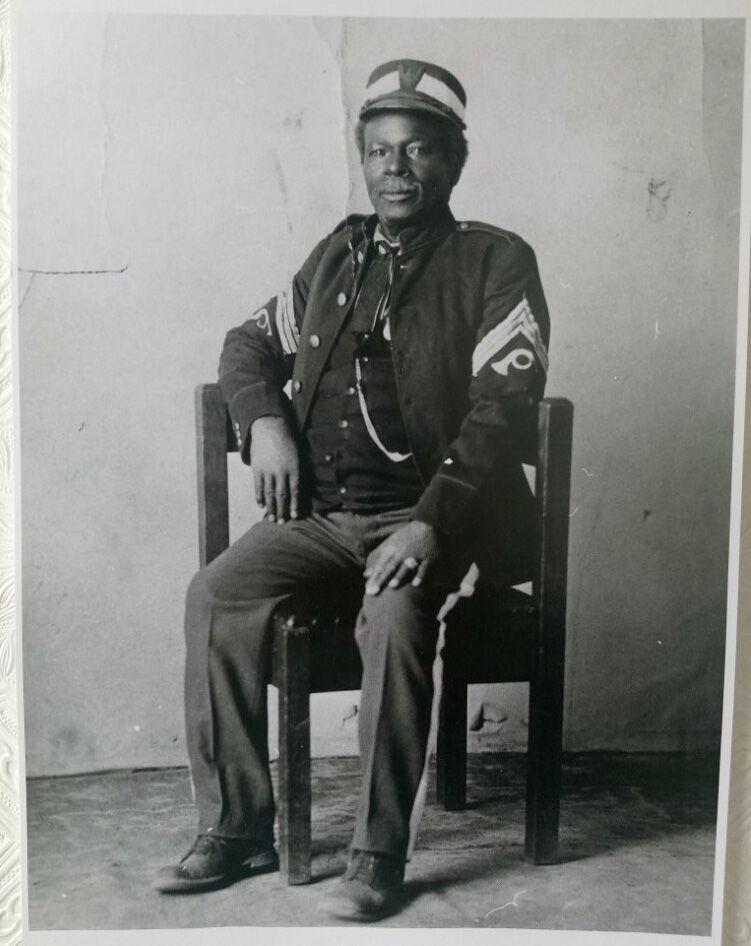 According to a University of Arizona project, titled "Through our Parents' Eyes" that aims to document Tucson's African American history, Williams was born in Kentucky on Dec. 30, 1849.
Williams moved to Tucson in 1872 to work for a man named L.A. Smith and his family as an "all around man," raising children, washing, ironing and taking care of the livery, the UA archives state. He later began playing the banjo as both a means of expression and to gather a little more money, earning him the nickname of Banjo Dick.
Williams moved to Nogales in 1891, according to the UA archives, where he ran a shoe-shining parlor for a few years and continued to share his banjo skills with the community.
"He would come out to the park on Morley (Avenue) in the evenings and play for the children," Posey said, adding that he is also known to be the first Black man to own a mine in Arizona, which was called the Banjo Dick Mine.
Posey said she became familiar with his story while she was a member of the Pimeria Alta Historical Society. In some of the archives at the museum, she said, there were records of Banjo Dick being noted by other members of the community as a man who was always willing to lend a hand for donations.
"When different entities around town were doing charitable things, they always contacted Banjo Dick to help them out because he knew anybody and everybody, who needed help and all that," she said.
Posey said she stumbled upon his grave by coincidence while walking her dog through the cemetery one day. And about two months ago, she gathered several local artists and volunteers to restore Banjo Dick's grave and help preserve his memory.
She said the grave restoration was done as part of the Mingus Project of the Santa Cruz Advocates of the Arts, which honors Nogales native and famous jazz musician Charles Mingus.
"They don't teach Nogales history in school and it's so fascinating," Posey said.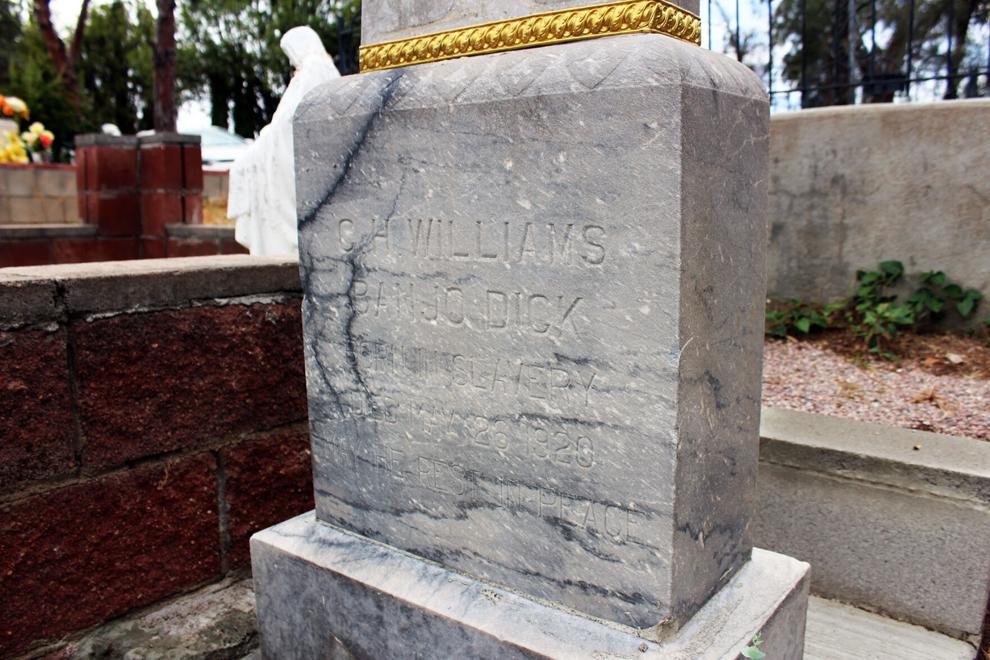 At a memorial wall that was recently installed near the intersection of Western and Grand avenues as part of the Mingus Project, a written history informs the community about some of the Black history of Nogales.
And moving forward, Posey said, they hope to go through the entire Nogales City Cemetery to identify as many Buffalo Soldiers' graves as they can and place markers to identify and honor them.
The Buffalo Soldiers were all African-American U.S. Army cavalry regiments, some of whom were stationed at the former Camp Little in Nogales in the early 20th century to help guard the U.S. border during the Mexican Revolution. Mingus' father was a member of one of the units stationed here.