Nayeli Lopez, a sixth-grader at Wade Carpenter Middle School, was honored with this month's Superintendent's Outstanding Student Award.
Superintendent Fernando Parra, who chooses a standout student every month, noted that Lopez was an example of a dedicated student athlete and served as a great role model for the entire
student body at her school.
Lopez, a member of the WCMS All Girls Stunt and Cheer Team, won the State Cheer Solo award for middle school during a Phoenix competition on Feb. 7, where the overall team also captured first place under the direction of first-year coach Johanna Lopez.
"I was told she never missed a practice," Parra said during the Nogales Unified School District's Feb. 24 meeting. "She is small, but carries herself well."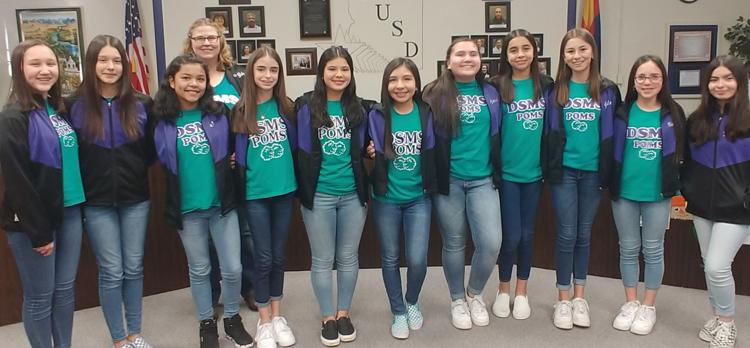 Also at the district's Feb. 24 meeting, Parra and governing board members recognized the Desert Shadows Pom Team for winning the state championship in their division under the direction of Coach Amy Bader.
(From a news release submitted by Kathy Scott of the Nogales Unified School District.)