Mary L. Welty Elementary School in Nogales has been named an A+ School of Excellence by the Arizona Educational Foundation, an award that "shines a spotlight on the positive stories and successes occurring in public schools," the foundation announced this week.
Welty was one of 44 schools in the state to earn the recognition this year, and it came after an application process that Principal Aissa Bonillas described as "rigorous and thorough."
"This award would not have been possible without all the help from the students, teachers, staff and parents to make Mary L. Welty the great school it is," Bonillas said in a news release. "I am so honored to be the principal of such a great school."
As part of the application process, Welty had to submit its academic data and answer approximately 50 questions, with the latter assignment involving the contributions of many. Bonillas said the entire school community of administrators, teachers, staff, students and community members broke into small groups to answer the questions, then came together to form a consensus about each answer.
As for its academic data, Welty received grades of B from the Arizona State Board of Education for the 2018-19 and 2017-18 academic years, improving from a C in 2016-17. Those grades are based in large part on students' performance on standardized tests.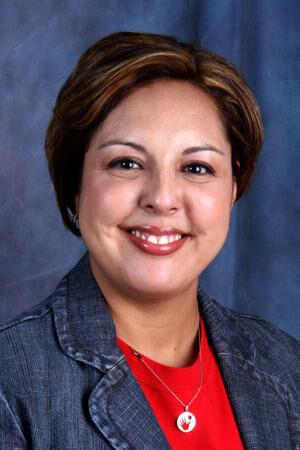 "We are very proud that over the last three years the academic achievement of our students has improved to such an extent that we were able to go from a 'C' letter grade to a 'B,' and that we showed growth in almost all grade levels," Bonillas said.
In addition to assessment data, applicant schools are evaluated in the areas of student focus and support, school culture, active teaching and learning, curriculum, leadership, and community and parent involvement, the AEF said.
After earning a slot among the finalists, Welty was slated for a visitation on March 31. However, due to the statewide school closure in response to the coronavirus pandemic, the visitation was held virtually on Sept. 22.
"Our virtual visitation lasted all day. We created an online agenda, and through the virtual platform, the A+ visitors met with parents and the staff and were able to view teachers in action during their Google (online) classroom instruction," Bonillas said.
Fernando Parra, superintendent of the Nogales Unified School District, announced on Oct. 6 that Welty had earned the award.
"What an honor for NUSD and our school community. Principal Bonillas, her staff, students and parents have created an outstanding school culture of excellence," Parra said.
Welty is the second NUSD school to win the award, following Francisco Vasquez de Coronado Elementary School in 2019.
Schools that achieve the distinction receive $500 and a banner designating them as an A+ School of Excellence winner. The award is valid for four years.
(From a news release submitted by Kathy Scott of the Nogales Unified School District.)