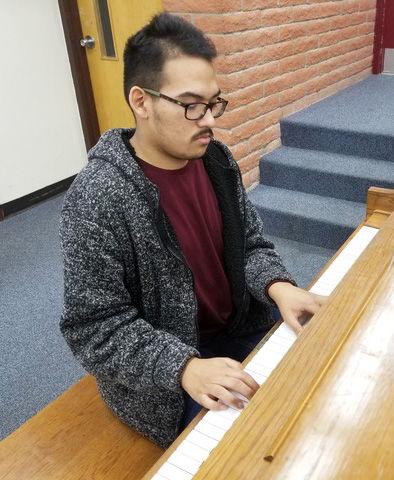 Two local high school musicians were awarded $500 scholarships from the Santa Cruz Advocates for the Arts as part of the Charles Mingus Jazz Clinic held last month at Nogales High School.
Alto saxophonist Margaret Giron, a junior at Rio Rico High School, and pianist Oscar Treto, a senior at NHS, were awarded the scholarships following an audition in which they improvised on a jazz solo with their high school jazz band during the clinic.
Scholarship applicants were also evaluated on the content of a written application.
The winners can use the funds to pay for a summer music camp or another form of music education or training.
First-place winner Giron's favorite artists are Paul Desmond and Charlie Parker. After graduating from RRHS, she plans to study music at a university.
Second-place finisher Treto, who listens to jazz pianists Ellington, Basie, Horace Silver and Herbie Hancock, plans to attend the University of Arizona next year and participate in the music program.
(News release submitted by Ken Tittelbaugh and Sharon Urman of the Mingus Project of Santa Cruz Advocates of the Arts.)