Residents of the San Rafael Valley in Eastern Santa Cruz County were being told to evacuate their homes Sunday ahead of a wind-driven wildfire.
The so-called San Rafael Fire started around 6:45 p.m. Saturday, approximately 22 miles southeast of Patagonia in the San Rafael State Natural Area, according to the Arizona Department of Forestry and Fire Management.
As of 10 a.m. Sunday, the fire was estimated at 1,400 acres and moving to the northeast. Some homes were already being evacuated ahead of the fire at that point, according to the forestry department.
By later in the afternoon, the fire had grown to an estimated 10,000 acres, driven by winds gusting up to 45 mph. Containment was still listed at 0 percent.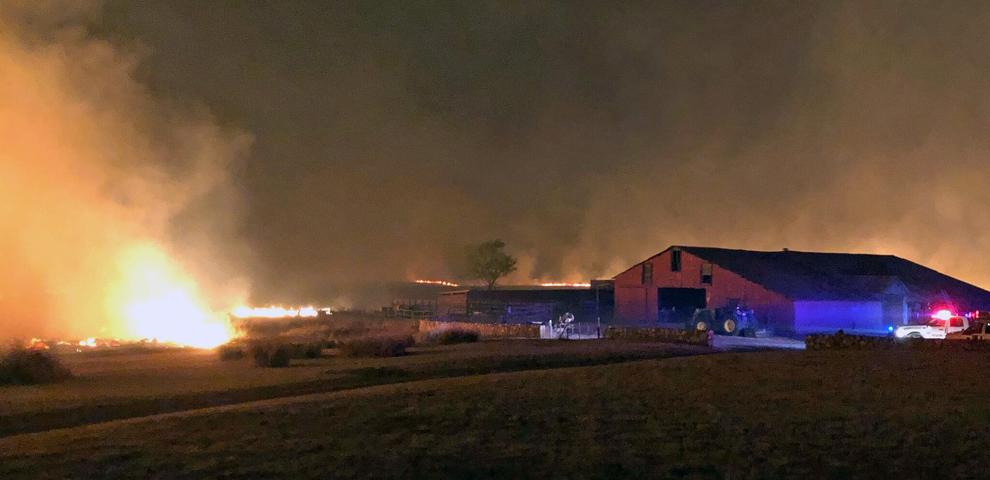 In an alert sent shortly before 2 p.m., the Santa Cruz County Sheriff's Office reiterated that evacuations were underway for the San Rafael Valley. The Arizona Department of Forestry and Fire Management, in its 2 p.m. update, said the Sheriff's Office had issued a "GO" order for people along Canelo Pass and Canelo roads, as well as in the San Rafael Valley.
In addition, the Arizona Department of Transportation said that northbound State Route 83 had been closed at Milepost 10, at the Cochise-Santa Cruz county line.
Multiple hand crews, engines, and aircraft including tankers and helicopters were working to suppress the blaze.
One "secondary" structure had been destroyed by the fire as of late Sunday afternoon, according to the forestry department.
"A Red Flag warning was issued for the fire area through Sunday evening for high winds, low relative humidity, and very high to extreme fire behavior," the forestry department said. "The dry fuel bed coupled with those conditions are challenging firefighters and making suppression efforts difficult."
The cause of the fire was still under investigation.

According to information shared by the Coronado National Forest, the American Red Cross had established an evacuation center at the United Methodist Patagonia Community Church at 387 McKeown Ave., for those affected by the fire.
In its 2 p.m. update, the department wrote: "Please be advised the fire is very active and evacuation or pre-evacuation information can change at any time."
The evacuation alert from the Sheriff's Office said the towns of Patagonia and Sonoita "should remain precautious." In a Facebook post at about the same time, the Sonoita-Elgin Fire District wrote: "The San Rafael Fire is moving towards our District. No threats to our community at this time but be ready to go and closely monitor our channels for updates."