On Tuesday afternoon, workers unloaded the contents of a produce truck into an air-conditioned room filled with Mexican-grown cucumbers and tomatoes at GVC produce on Donna Avenue.
Across the street at Nogales Fruit and Vegetable, a forklift operator ferried cardboard crates of Mexican-grown peppers into a trailer for shipment.
But as business carried on this week in Santa Cruz County, many local companies began bracing themselves for the possibility of a new tax on imported Mexican goods that could hit local industries hard.
On May 30, President Donald Trump tweeted that the administration would impose tariffs on all goods imported from Mexico beginning on Monday, June 10, his latest attempt to force Mexico to take stronger measures to prevent Central American migrants from reaching the U.S. southern border.
A news release issued by the White House later that day stated that a 5 percent tariff would be imposed June 10, rising to 10 percent on July 1, 15 percent on August 1, 20 percent on September 1, and 25 percent on October 1. The tariffs would remain in place "unless and until Mexico substantially stops" migrants crossing through that country to the U.S.-Mexico border, the release said.
"The produce industry and the maquila industry (together represent) about 60 percent of our economic output in our community," Santa Cruz County Supervisor Bruce Bracker said at a news conference Tuesday at the Fresh Produce Association of the Americas headquarters in Nogales. "Any types of tariffs, any types of duties, really hamper the ability of these industries to function and it puts our jobs and our community at risk."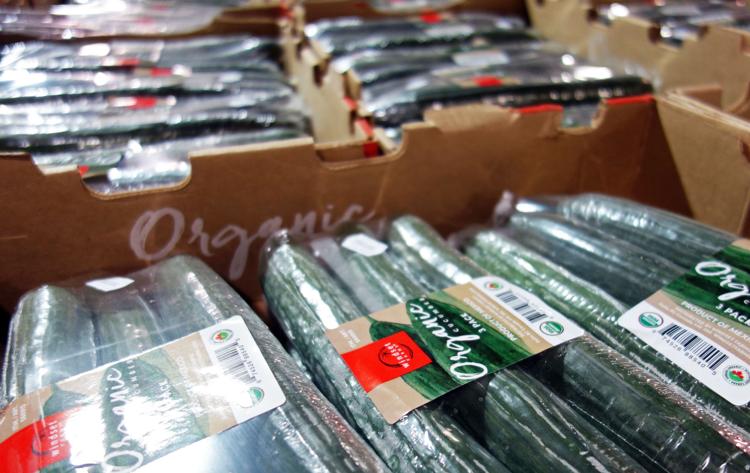 J.B. Manson, a customs broker with Pacific Brokerage in Nogales, said that some manufacturers were hustling products across the border before Monday.
"There's a lot of people shipping a lot of volume this week, trying to avoid (the tariffs)," he said on Thursday, as high-level binational talks to avert the tariffs continued in Washington, D.C.
With no guarantee that Trump could be appeased by the June 10 deadline, uncertainty over the threatened tariffs left local produce importers unsure about how to plan for upcoming growing seasons.
"Going into the winter, it's like, 'Should I plant so much tomatoes, or so much eggplant, or so much peppers? But what tariff am I prepared to pay?'" said Ricardo Cristantes of Wholesum Farms, a Santa Cruz County-based firm with a large growing operation in Sonora.
"The smaller you get, then your fixed costs become bigger. And some of those you can't do away with, so then you actually make that smaller crop even more expensive," he added.
"We don't know what to expect next week, much less tomorrow, so it's very difficult," produce executive and FPAA board member Scott Vandervoet said at Tuesday's conference. "We run businesses that operate day to day, week to week, but we're also planning for months out, so our strategies are really in flux."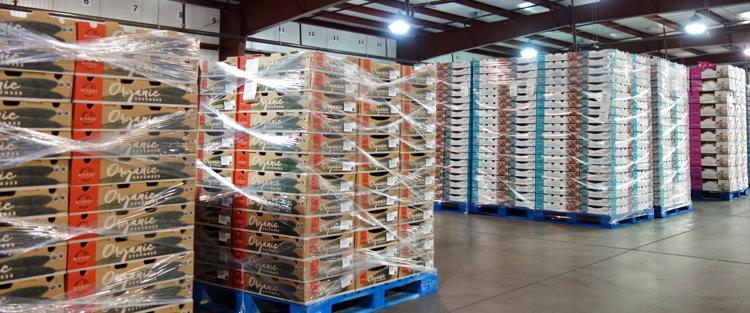 Jaime Chamberlain, president of Nogales-based Chamberlain Distributing, said that the uncertainty was giving him pause about green-lighting plans to build a new processing facility.
"I just need the news to be a little bit more favorable toward trade," he said.
On top of widespread criticism from business leaders and Democrats, numerous Republicans in Washington, D.C., including U.S. Sen. Martha McSally of Arizona, have broken rank with the president to openly oppose the tariffs. GOP lawmakers could call a vote to block the president from using a national emergency declaration to impose the tariffs without legislative support.
But in Arizona, which imported $9 billion of goods from Mexico in 2018, according to Department of Commerce data, Gov. Doug Ducey has been one of the few voices outside of the White House continuing to back the president.
"I prioritize national security and a solution to our humanitarian crisis at the border above commerce," Ducey wrote in a tweet published May 30.
In a separate conversation on Tuesday, Vandervoet said that he would like to see the governor show his support for border businesses.
"We want to see (Ducey) reiterate his support for binational trade and commerce, especially here in Nogales," he said. "Tariffs do not help us, they harm us. And we want to hear his voice."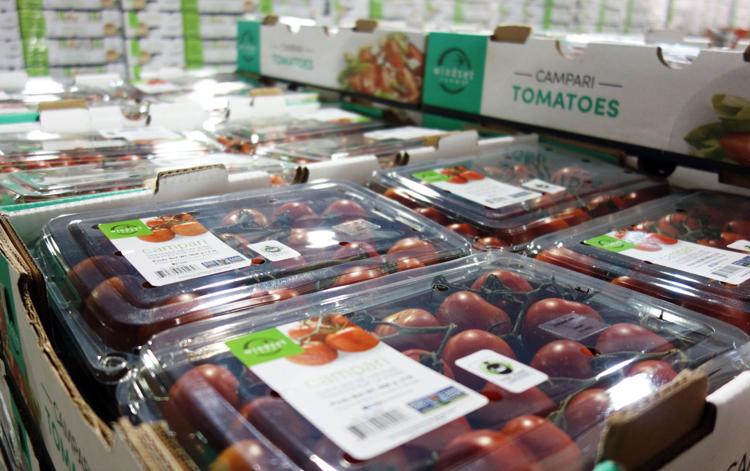 Further complicating the situation is the president's penchant for making border policy threats, often via Twitter, only to retract them shortly after.
Richard Rubin, CEO of Javid LLC, a shelter company for manufacturers in Nogales, Sonora, noted that the habit goes back to the beginning of Trump's presidency.
"The original threat was 20 percent to build the wall," he said, referencing the president's January 2017 proposal to impose tariffs on imported Mexican goods in order to fund a wall along the southern border, a plan that was soon discarded.
And Trump has repeatedly threatened to close the U.S.-Mexico land border since late last year, the strongest of those threats coming in early April. However, he walked that proposal back days later following criticism that the move would dramatically damage cross-border trade.
"Do I think it's going to happen? I think it may happen for a week," Rubin said of the current proposed tariffs. "But I can't imagine this going on for very long."
On Thursday afternoon, Manson, the customs broker, said that he wasn't sure what to think about the likelihood of the tariffs taking effect.
"I don't know, I don't," he said. "Not anymore."