Former Constable Augustin "Augie" Huerta, a longtime member of the local law enforcement community who also served as Nogales police chief, was found dead at his home in Rio Rico on Monday. He was 73.
A native Nogalian and popular local musician, Huerta was known for his easygoing nature and amiable personality.
"He always had a special ability to get along with people, and for people to acknowledge him and open up to him," said Sheriff Antonio Estrada, who served with Huerta for two decades at the Nogales Police Department.
Speaking for a story in 2014, after he announced that he would not seek re-election as constable at Nogales Justice Court, Huerta described himself as "a humble servant."
"I've dedicated myself to the community and the county," he said, noting that his community ties had served him well in the position.
"What has helped me is that people know me and I know them too," he said.
According to a candidate profile published in the Nogales International in 2002, Huerta was born and raised in Nogales and graduated from Nogales High School in 1965.
After high school, he attended the University of Arizona for three semesters and served in the Arizona National Guard 158th Battalion Military Police, before being hired by the Nogales Police Department in 1969.
In addition to his interest in police work, Huerta was an avid musician who played guitar in locally popular rock bands including La Raza and Los Royal Teens.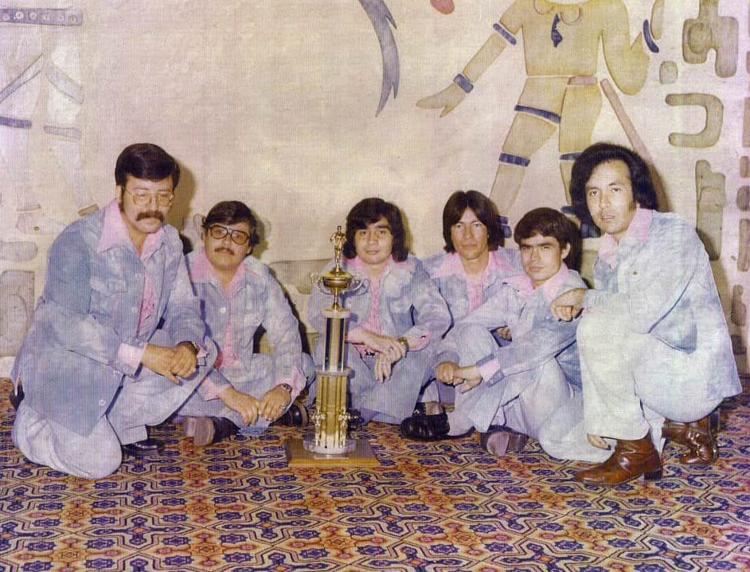 Huerta retired from NPD in 1990 as a lieutenant. He then joined the Santa Cruz County Sheriff's Office Special Response Team as a reserve officer and worked as a security guard at NHS, before taking a job with the Santa Cruz County Metro Task Force in 1991.
After about a year and a half with the task force, Huerta was hired by the National Insurance Crime Bureau, where he worked as an investigator to recover cars in Mexico that had been stolen in the United States.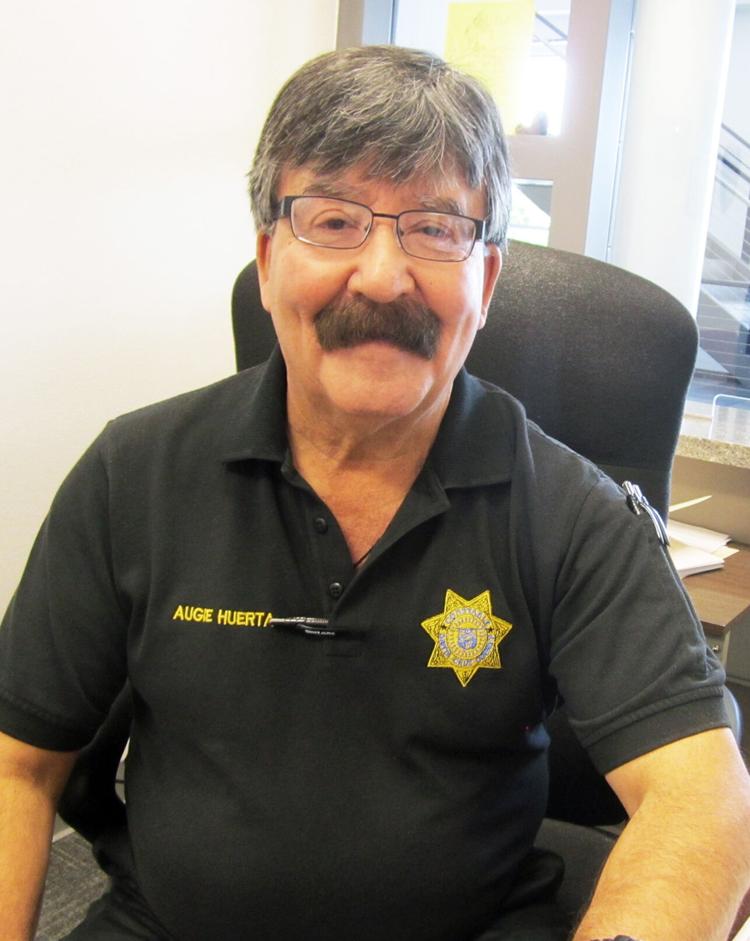 "He created a great rapport with the Mexican authorities, they were always very helpful and respectful of him," Estrada said of Huerta's work in that position.
In 1995, Huerta was appointed Nogales police chief, and served in the position for a little over a year before returning to the National Insurance Crime Bureau.
Huerta was appointed constable by the county board of supervisors in October 2001 to replace Hector Treto, who resigned. He then won election to four-year terms in 2002, 2006 and 2010.
He was also a member and former president of the local lodge of the Fraternal Order of Police.
"I am sad to hear of the passing of my colleague and friend, Augie Huerta," said retired Justice of the Peace Mary Helen Maley, who presided over Nogales Justice Court during Huerta's tenure there as constable. "He was a professional and caring man who devoted himself to his job. He will be missed by many."
Sheriff's deputies responded to Huerta's home after receiving a call shortly before 8 a.m. on Monday. The caller said he hadn't been answering his phone or door, and that his son had gone to check on him.
Sheriff's Sgt. Santiago Gonzales said the time of death hadn't been established, but they believe Huerta died sometime during the previous night.
On Tuesday, his body was taken to the Office of the Medical Examiner in Tucson for an autopsy, and Gonzales said the results were still pending, though he added that there was no indication of anything unusual about the death.
Funeral services are planned for 10:30 a.m. to 1:30 p.m. on Monday, Aug. 3, at Martinez Funeral Chapels in Nogales, where social distancing protocols limit 50 people at a time inside the building, including staff.
Mass will follow at 2 p.m. at Sacred Heart Church, where capacity is also limited, though the service will be broadcast on loudspeakers outside the church. Immediately following the Mass, military honors will be observed outside the church.