Randy Heiss was out for a walk with his dog last Sunday near the Patagonia cemetery when he saw what he thought was a piece of trash lying on the ground.
Getting closer, he saw a ribbon and realized it was a balloon, with a note attached.
It was a letter to Santa, written in Spanish and signed by a girl named Dayami.
"My heart kind of melted," Heiss said.
Heiss brought the balloon home and his wife, who speaks better Spanish, helped him read the note.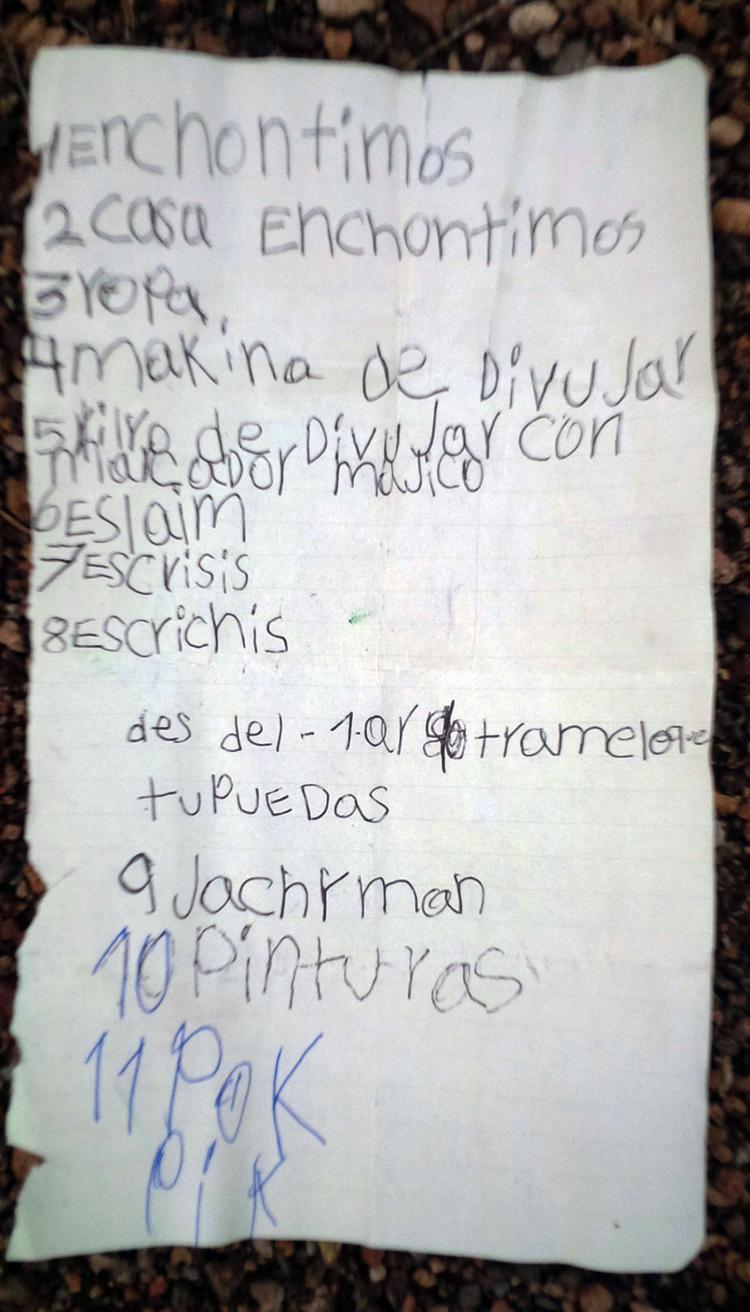 It listed the presents Dayami hoped Santa would bring her, such as painting and drawing supplies, slime and an "Enchantimals" doll and dollhouse.
The couple decided to try to get in touch with the child and give her some of the gifts she asked for in the letter.
Based on the prevailing winds, Heiss reasoned that the ballon probably came from Nogales, Sonora, so he and his wife contacted Radio XENY, a popular station in the city, through its Facebook page on Wednesday.
"It happened fast after that," he said.
Host Cesar Barron put out a call for information on his show, and published a post on the Radio XENY Facebook page at 8 p.m. Wednesday.
Within an hour, they had found Dayami, an 8-year-old girl from Nogales, Sonora.
"There's a giant fence and a lot of concertina wire out there but it's not going to break down the (Christmas) wishes of a little girl," Heiss said.
On Thursday morning, Heiss brought several gifts to Radio XENY's offices to wrap and present to Dayami.
Heiss, 60, lives in Patagonia and Bisbee, where he works as the executive director of the Southeastern Arizona Governments Organization, or SEAGO.
"We lost our only child nine years ago and we don't have grandchildren, so it was also touching our hearts in that way," he added.