Between work in Nogales, Ariz. and family in Nogales, Sonora, Diego Baldenegro finds himself crossing the local border every three or four days.
Until about a month ago, that meant getting into his car and crossing through the vehicle lanes at the local ports of entry.
"Up until then, in the car it wasn't that bad," he said. "It was like an hour, an hour and a half. Now it's three to four hours, five (in the vehicle lanes), and so your car overheats."
On Monday morning, Baldenegro rolled out of the DeConcini Port of Entry on a different set of wheels: a Mongoose mountain bike.
"On the bike, it makes (crossing the border) a little easier," he said.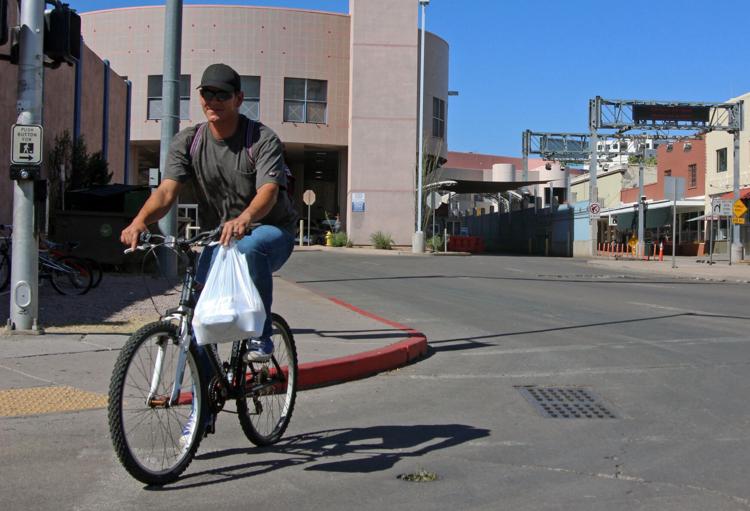 Baldenegro is one of a growing number of local residents turning to two-wheeled transit as lines to cross the border on foot or in personal vehicles stretch for hours.
Riders who spoke to the NI said that, in recent days, a separate bike line was forming to go through the downtown Dennis DeConcini Port of Entry, with U.S. Customs and Border Protection officers screening anywhere from two to 10 cars in between each bike.
That's a break from routine; previously, cyclists could typically ride to the front of the line and ask a car driver to let them in.
In an email, CBP Officer Hugo Nuñez, an agency spokesman in Nogales, didn't give details about any operational changes in how port officers deal with bikes. But he did say: "The Port of Nogales has noted the recent increase in bicyclists crossing the border."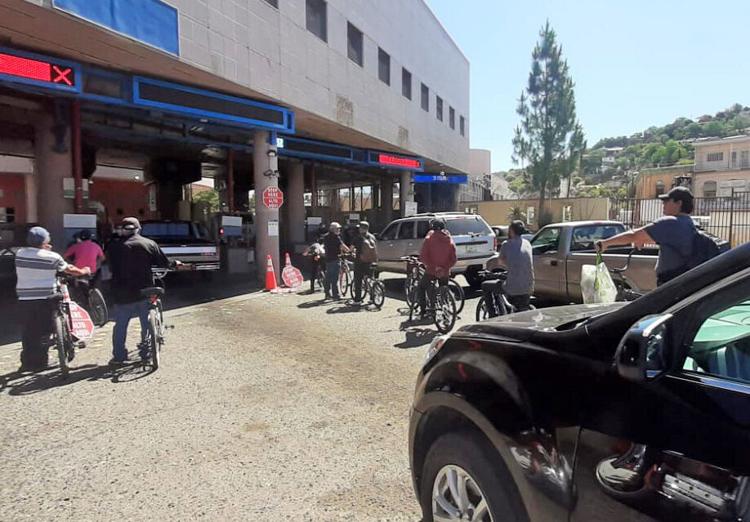 Long lines at the border are a frequent complaint among local residents, but the recent slowdown is due in part to the COVID-19 pandemic. After travel restrictions went into place along the U.S.-Mexico border in March, CBP cut hours and open lanes at Nogales ports.
Those who aren't new to two-wheeled border-crossing also say they've noticed the increased interest in riding across the border.
Jorge Velasquez said he's always used his bike to cross, either to stay with family or for work at the Quick Fix truck repair shop. On Friday morning, he said there were as many as 40 bikes waiting in line at DeConcini.
That means that a bicycle isn't necessarily a ticket to the front of the line. Eric Robles, 26, said that he waited about an hour to cross on his bike on Friday, before heading to work at Church's Chicken.
Baldenegro said he hoped that with the surge in bike-crossings, the agency might add a dedicated bicycle lane at a local port. "Hopefully that'll help," he said.