The Nogales Public Works Department looked like Yellowstone Park on Monday morning when a 75-foot-high geyser of water erupted in a fenced-in lot just outside the main building.
Alejandro Barcenas, the city's public works director, said a vehicle broke through a concrete box housing a water pump, rupturing the line that feeds the complex off Hohokam Drive.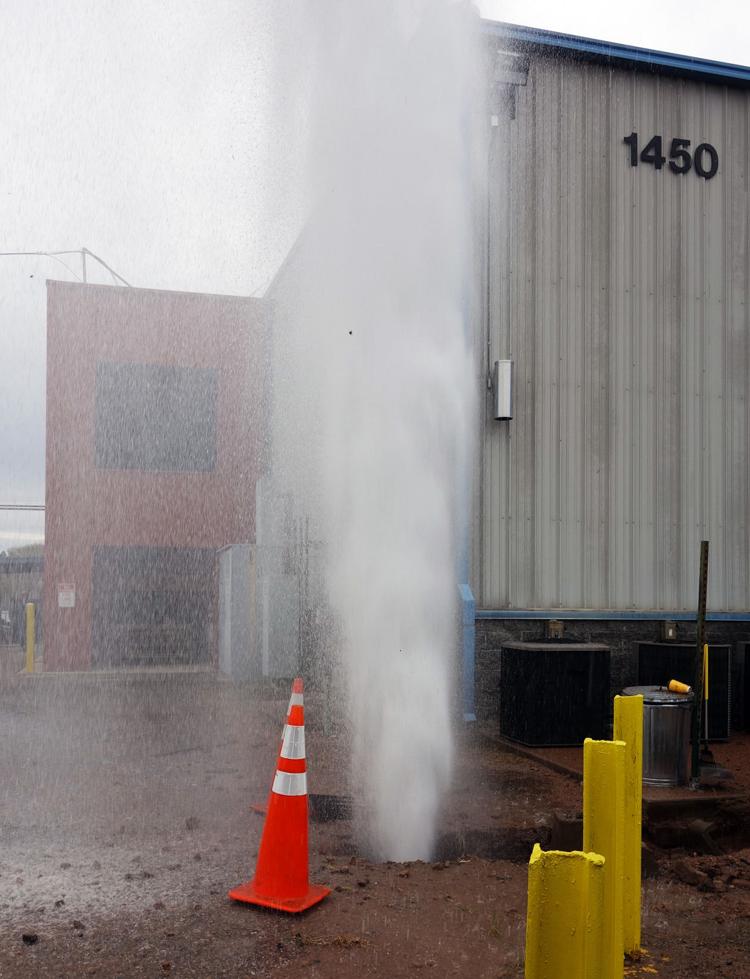 The broken line is part of a loop that comes off a 16-inch main line running along the nearby Nogales Wash, he explained, so workers needed to close off multiple access points to stop the geyser.
The main line has a pressure of more than 150 pounds per square inch, he said, which made the breach so dramatic.
The public works building will be without water "for a while" as the problem is repaired, Barcenas said, but he added that other areas of the city shouldn't be affected.