U.S. Customs and Border Protection says its officers in Nogales made two recent busts involving millions of dollars worth of contraband.
On July 6, Guadalupe Ramirez, director of field operations for CBP's Tucson Office posted to Twitter that Nogales-based officers had seized "numerous counterfeit goods" with an estimated retail value of $16.2 million.
CBP public information officers were unable to provide any additional information on the bust, including the date it occurred and the type of merchandise that was seized. However, a photo attached to Ramirez's tweet showed an assortment of T-shirts, some bearing Mickey Mouse logos, laid out a table.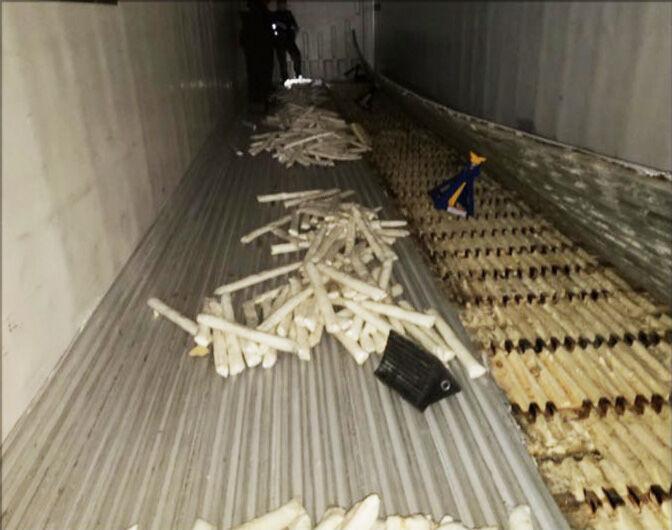 On July 10, Michael Humphries, CBP's port director in Nogales tweeted that local officers had seized 892 pounds of methamphetamine after finding it concealed in the floor of a tractor trailer. The estimated value of the drugs was $2.1 million.
The seizure appeared to surpass another bust made in Nogales last October that CBP described at the time as the largest methamphetamine load confiscated in Arizona port history. That load totaled approximately 800 pounds and was valued at $2 million.
Like the recently announced bust, the drugs seized in October 2020 were found concealed in the floorboards of a trailer.