Port officers in Nogales arrested three people and seized nearly $163,000 in unreported currency and a pair of tactical weapons during three separate incidents this week.
U.S. Customs and Border Protection said its officers were conducting outgoing operations at the Dennis DeConcini Port of Entry on Monday afternoon when they referred a 28-year-old Mexican man for additional inspection of the Chevy SUV he was trying to drive into Mexico.
A search of the vehicle led to the discovery of packages containing approximately $142,000 in unreported U.S. currency hidden within the left quarter panel.
On Tuesday afternoon, officers conducting outbound operations at the Mariposa port referred a 22-year-old Tucson woman for a further search of her Honda sedan. Officers also searched the driver, and found she had two bundles containing more than $20,000 in unreported U.S. currency inside her purse.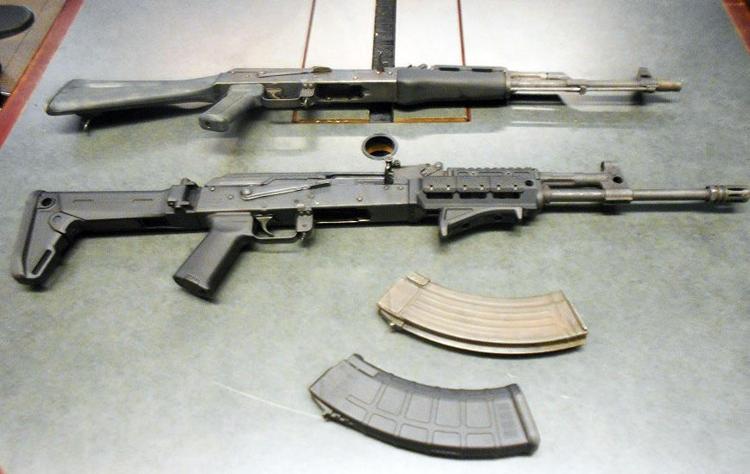 That same day, officers at the Mariposa port referred a 27-year-old Mexican national living in Tucson for an additional search of his Chrysler sedan as he attempted to cross into Mexico. The search led to the discovery of two AK-47 rifles and two empty 30-round magazines beneath the driver's side floor mat.
Following their arrests, the three suspects were turned over to U.S. Immigration and Customs Enforcement's Homeland Security Investigations, CBP said.