An unassuming block in Patagonia has been blooming with color recently. Carnations, coreopsis, roses, sunflowers and other flowers all decorate a garden outside St. Therese of Lisieux Catholic Church, two streets back from the town's main thoroughfare, Naugle Avenue.
"I've never seen, in the 40 years I've been here with (lots) of priests, the church look like this," said Judy Starbuck, a parishioner at the church. "It's fantastic."
The garden is the work of Fr. Alex Tigga, a priest who's worked at the church since 2019 as part of a mission that's taken him around the world.
"I thought nothing would grow, because it's dry and desert," Tigga said, referring to when he'd recently arrived in the local area. "Then I started planting slowly and within one year I made a beautiful garden. Everything came up well."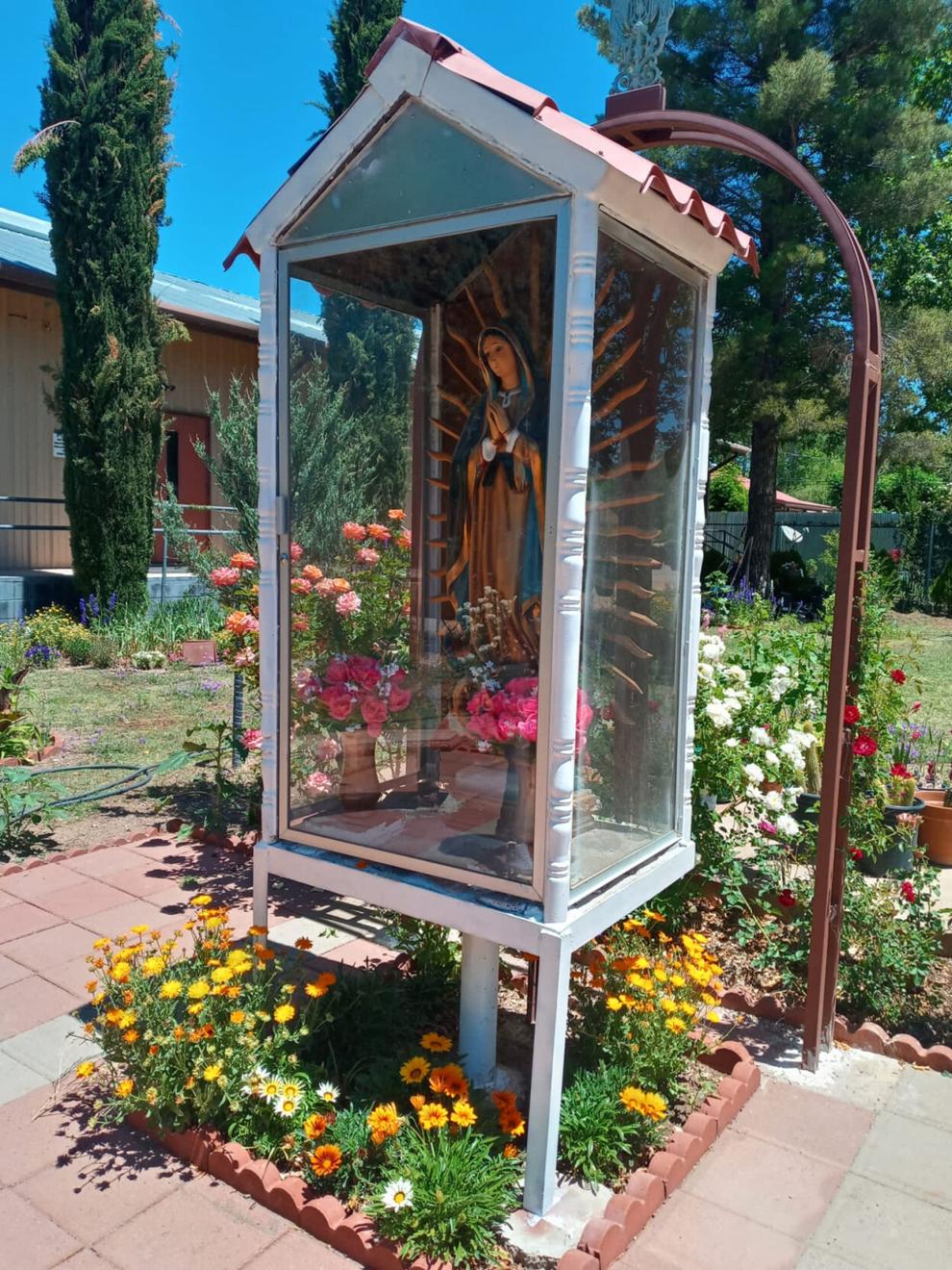 The garden space sits behind the parish hall, at the corner of 3rd Avenue and Rothrock Alley in Patagonia. Before Tigga took over, it was a simple green space with a few trees. Google Maps photos from 2016 show a neatly trimmed lawn and a paved walkway.
Now the space is decorated with rows of flowers and succulents, most planted in the earth and others in pots, as well as a shrine for the Virgin of Guadalupe.
"He's got everything," Starbuck said.
Tigga said his favorite flowers in the garden are the roses.
Tigga grew up in the central Indian state of Chattisgarh, an agricultural state that's nicknamed the "Rice Bowl of India" for its most important crop. He learned how to work in fields and with plants from his father, who is a farmer.
"Planting and doing those things, I have been doing since childhood," he said.
When he began his religious studies and moved to a seminary, he kept up the practice. He said his seminary years involved lots of gardening and other manual work.
Tigga entered the priesthood and joined the congregation of Missionaries of St. Francis de Sales. His first assignment took him to Mozambique, where he stayed for 10 years. Then, about eight years ago, Tigga moved to Arizona, where he initially worked in Kearny and Hayden.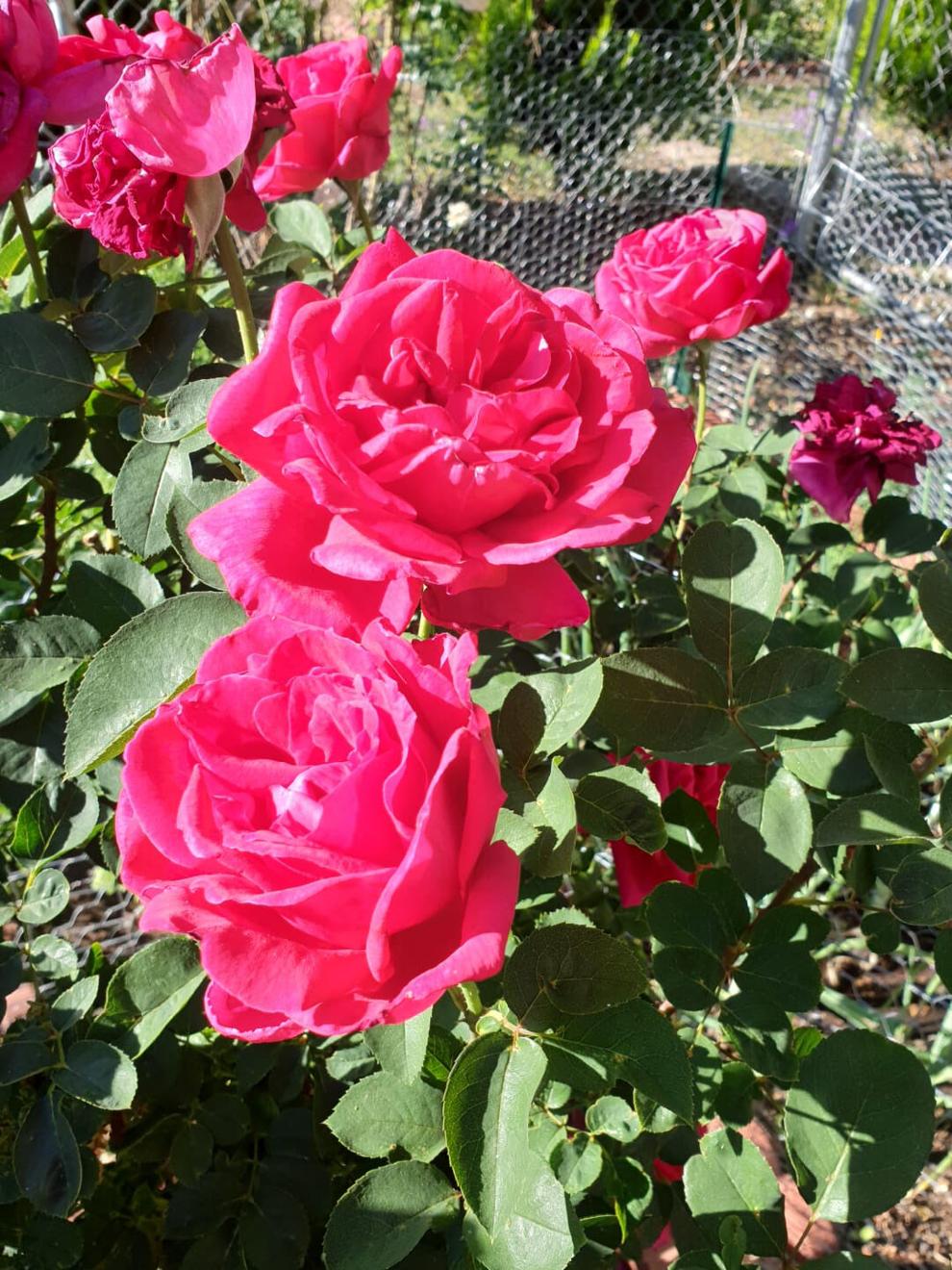 Everywhere he's gone, Tigga said, he has grown gardens. In Patagonia, he said he does most of the work, but gets some help from people who aid with watering most weeks.
Tigga said the key for keeping up the colorful garden in a desert climate is mainly attention: "I take care of the plants, I know each plant."
But he also said that a lifetime of experience with planting has given him some good instincts. "I think I have a green thumb," he said.