A Circle K gas station in Nogales was prohibited from selling its mid- and high-octane blends this week after complaints from motorists led to the discovery of water in the premium fuel tank.
According to a report from the Arizona Department of Weights and Measures, its inspectors responded on Thursday, Dec. 26 to several customer complaints that their vehicles had stalled shortly after fueling up at the Circle K on 850 W. Shell Rd.
The store manager confirmed that a technician had visited the previous day to remove water from the premium tank, the report states, and readings at the time had shown 6.13 inches, or 400 gallons, of water present.
Despite those removal efforts, the state inspector still found more than 0.5 inches of water present in the tank on Thursday.
"Site fails initial inspection for presence of water in underground storage," the inspector wrote, adding that the underground storage tank had been tagged "out of service."
The report-writer also confirmed with local and corporate Circle K management that "the premium turbine has been shut down and both the premium and midgrade fuel types are inoperable," adding that "out of order" signs had been placed on all the affected pumps.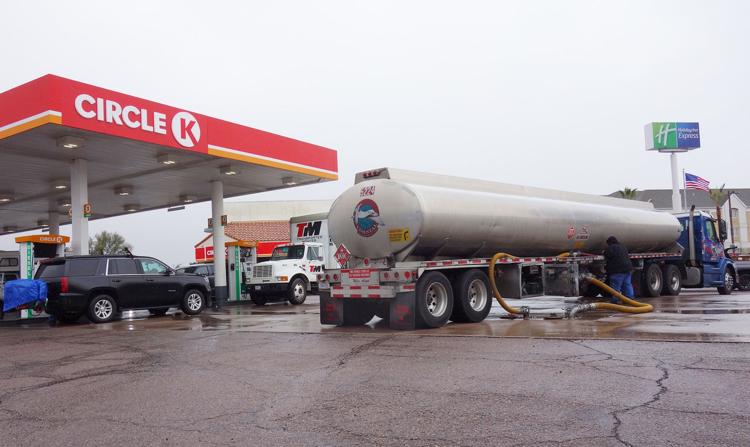 The signs continued to cover up the station's 89- and 91-octane buttons on Friday afternoon as drivers lined up for a chance to fuel up with 87-octane gas, which was still available.
An assistant manager who answered the phone Friday declined to comment on the matter and referred all questions to Circle K's corporate management.
The complaints about the gas were initially brought to the attention of the Arizona Department of Weights and Measures by Telemundo Arizona, which aired a news report about the problem on Wednesday.