The Nogales City Court, which is run by five employees and City Magistrate Vanessa Cartwright, had a problem, the municipal judge told Nogales City Council members on Feb. 3.
According to Cartwright, the court had recently lost a clerk and at least three more employees were actively looking for new jobs, potentially leaving the court – which, unlike other city departments, has continued operating with in-person services throughout the pandemic – without trained clerks to handle daily business that includes everything from parking tickets to arrest warrants.
The problem was straightforward, Cartwright said: "When I've spoken to them, the desire to seek and find new employment appears to be directly related to the compensation."
Her solution? Bump the five employees' salaries up by a combined total of nearly $31,000 per year. That would mean raises of 17 percent or more for each of the clerks.
"It's substantial enough to hopefully retain our current court clerks, who are trained staff, and be more competitive going forward in the event we had to hire in for this position," Cartwright told the city's elected officials. "To, again, get staff that wants to come to this city, be trained and stay with the court, as opposed to wanting to leave or having to look elsewhere due to compensation."
"I would not be here if I didn't think it was absolutely necessary at this time," she added.
The council unanimously approved the proposal, which also included renaming a pair of positions within the court. Cartwright told council members she'd found $16,000 in court department spending that could be deferred until next year, meaning the salary and benefit adjustments would cost the city $24,000 this year.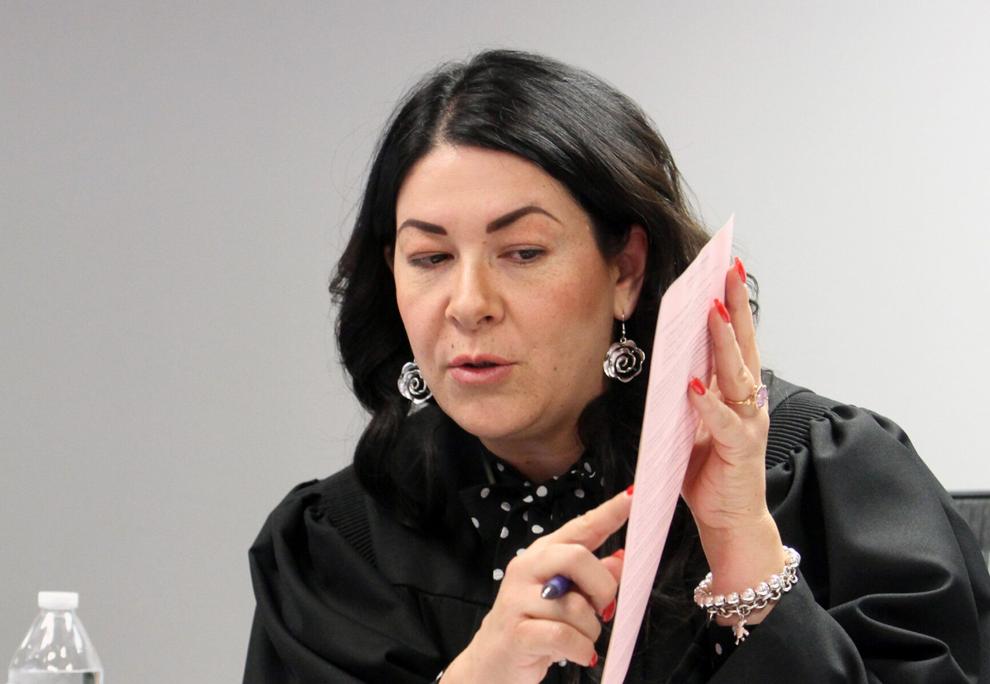 The raises highlight an issue that goes beyond the municipal court: most City of Nogales employees earn substantially less than their counterparts at comparable cities and towns in Southern Arizona. That was the conclusion reached two years ago by an outside consultant hired to conduct a compensation study.
Ninety percent of city jobs were paid more than 10 percent below the market rate for the position, the study showed. And most of those haven't changed – the last time the city gave employees an across-the-board raise was 2016.
Cartwright cited the compensation study in her Feb. 3 request. She said it showed that Nogales municipal court employees earned 34 percent below the prevailing rate for similar positions across the state.
She added that the pay increases requested "don't necessarily raise us to the exact compensation median levels, (but) they certainly place each staff member much closer to the recommended pay."
Court employees aren't the only city workers who've seen salary raises since the compensation study was presented to the council in February 2019.
A pair of Nogales Police Department dispatchers and two sanitation workers received raises later that year, saying they'd previously been promised more money. Police Chief Roy Bermudez and Deputy City Manager John Kissinger also got raises in 2019. And some employees have received raises to bring their salaries in line with the state's rising minimum wage, which increased to $12.15 per hour this year.
But there still hasn't been a systematic effort to address the yawning gap between pay grades for most of the city's 258 employees and their peers working for other local government bodies.
On Feb. 3, Councilwoman Liza Montiel asked if the council's move to raise court employees' pay might set a precedent for other departments to seek raises.
"It may, to a certain extent," replied Acting City Manager Robert Thompson. "However, I feel confident that if another department director has a need to do this, as the political body I would assume that you (the council members) would want to hear it and reason it out."
Now, according to an upcoming meeting agenda, the city council appears poised to at least restart talks about employee pay. An item on the agenda for a Feb. 17 study session reads: "Discussion and possible direction on employee compensation study."
At the Feb. 3 meeting, Garino had indicated that he wanted to return to talking about the compensation issue, though he didn't say what he did or didn't want to do.
"We need to discuss that pretty soon, too, because it was brought to my attention over a year ago, that we haven't done anything about it," he said.