Dianna Piles laid out her last five bills from the City of Nogales on her dining table, showing the amounts she owed for water and sewer service from May through September – including one particularly high charge that she has yet to find an explanation for.
The typical water and sewer bill for Piles' Kino Springs household of three adults, as shown by previous receipts, ranges from $50 to $85. However, nearly two weeks after receiving her June utilities bill for approximately $61 – $21 of which was for 4,800 gallons of water – she received another "corrected" version for the same month, with water charges of $313 for the supposed consumption of 63,900 gallons.
"When we got this in the middle of the month, I immediately called the billing department and said, 'I'm contesting this,'" said Piles, who insisted that the household's water consumption habits had not changed.
Her husband Larry added that prior to receiving the "corrected bill," an employee from the city's water department unexpectedly showed up at their door, explaining that he was called out to check their property for a water leak. But he didn't find any issues.
As it turned out, Dianna said, the person in charge of regularly reading their water meter was alarmed by the sudden spike in their usage and requested assistance in searching for possible water leaks, but the employees didn't find any problem.
The Piles, who have yet to resolve their dispute with the city, are one of several local households who have recently experienced similar problems with their monthly water statements.
Mayor Arturo Garino confirmed Thursday that he has received several calls from people with similar complaints in recent months.
"If you followed back the last three months of the person's water bill, it didn't make sense," Garino said, adding that some residents saw their monthly statements spike dramatically from their usual $80-something payments to more than $600.
Nogales resident Mary Darling, who lives on a commercially zoned property, also saw her regularly $200 utilities statement – which includes water, sewer and trash – suddenly rise to $439 in August, driven by a supposed spike in water use.
"It's been hovering at around $200 literally for the last year and a half, so I think it's normal. I don't know any better," Darling said. "Then all of a sudden comes the (August) bill. Our house was basically empty that entire month, so I'm really not clear as to what happened."
She reached out to the water department on Monday morning and was told that someone would check her property for leaks or a faulty meter, Darling said. But as of Wednesday morning, no employee had visited her house.
Maria Castillo, another Kino Springs resident and an advertising representative at the Nogales International, has seen her water service charges increase dramatically during the past two years, despite the fact that her household, which includes four children, decreased from seven to five adults during that period.
Castillo's monthly water statements averaged about $188 in 2017, and jumped to an average of nearly $590 so far in 2019, peaking at more than $1,200 for 120,800 gallons purportedly consumed during the month of August.
In August 2018, she was billed $284 for 24,400 gallons of water.
The water department offered an adjustment on one occasion after admitting that her water meter was misread, Castillo said, but they haven't offered forgiveness or adjustments for any of her other bills, though on Thursday someone at the city promised to look into the August charges.
"The consumption, we don't have control over it. We have to rely on what the actual reading is on the meter. That's the only way we can rely on to collect or charge for the water consumption," Angel Suarez, the city's revenue manager said. "I can't not rely on the meter."
'Nobody's held accountable'
But Suarez insisted that the golf course case was isolated and not relevant to the concerns of residential customers, even those who live in Kino Springs like Castillo and Piles.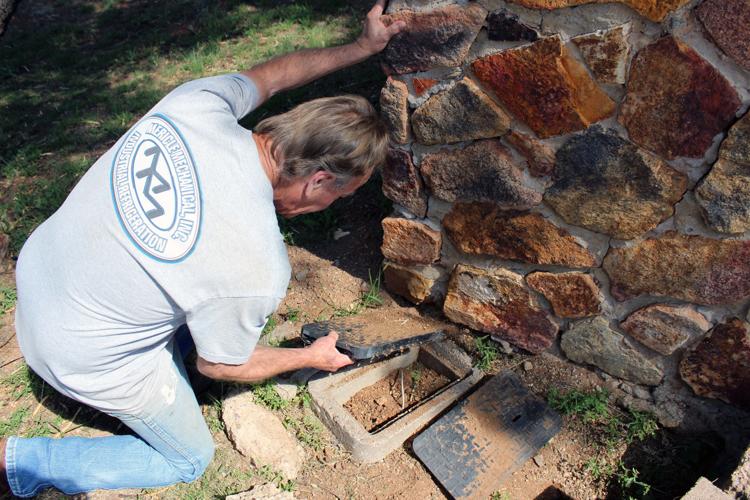 Larry Piles, referring to his family's $313 water bill for the supposed 63,900-gallon usage, said: "That's like filling up a 40-by-20 swimming pool that's 10 feet deep. That's a lot of water, so you'd have a lake or flooding."
After confirming that there weren't any leaks on her property, Dianna Piles asked for the water department to have her meter replaced and have the old one tested for any malfunctions – a request that the city charged her $160 for after no issues were found with the equipment.
"The policy is that… if the meter comes back and it's the city's problem, there's no cost to it. But if there was nothing wrong with the meter and it was taken off to be looked at, then there is a cost," Garino explained.
Still, he said, he believed there should be adjustments for situations like that of the Piles' residence.
"If there's no problem with the meter, if there's no problem in the resident's property… that means there was a bad reading," Garino said. "At that time, the city should remedy that by adjusting their bill and making sure that person doesn't pay it."
But revenue manager Suarez disputed the possibility of an employee misreading a meter, saying: "If the employee made a mistake, it would show right away, before we even send the meter out for testing."
As of Tuesday morning, the Piles had already paid their $313 water bill after continuously being charged penalties for the amount they were contesting.
"How can I fight it? That's my problem," Dianna said. "Nobody's held accountable for their actions and there's nowhere else to go."