The Boys and Girls Club of Santa Cruz County, one of the last remaining youth-friendly hangouts to remain open during the coronavirus crisis, said it will close effective Monday, March 30.
In a news release issued Thursday, the Nogales-based club said it was "doing everything possible to keep our children, our staff and volunteers protected from the COVID-19 virus." It cited the continued spread of the virus and recommendations from the Centers for Disease Control and Prevention for its decision to close for "for cleaning and staff training." 
The club said it plans to reopen on April 13, "when schools reopen." In the meantime, it will continue to serve as a pick-up site for the Nogales Unified School District's grab-and-go meals service.
Schools were closed statewide for two weeks starting March 16, and the closure was later extended another two weeks to run through April 10.
As soon as the school closure was announced, the Boys and Girls Club responded by extending its hours. Now it will join a growing list of kid-friendly spaces that have shut their doors due to the coronavirus pandemic.
On Monday, the four county libraries closed to the public and shifted to curbside service only. The City of Nogales has closed its gyms on Western Avenue at the Parks and Recreation Department, and a number of local parks and recreation areas have also shut down or limited public access.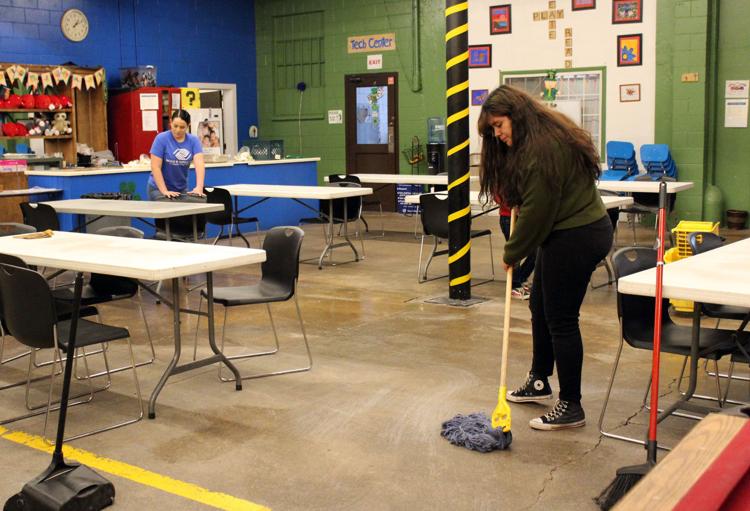 The Boys and Girls Club also said Thursday that it has cancelled its Fiesta Dinner/Auction scheduled for April 24, as well as the Produce Carne Asada scheduled for May 8.
"In these unprecedented times, we ask that you please consider donating an amount similar to what you have given in years past for the fiesta dinner/auction and the carne asada, even though you will not receive a direct benefit, but knowing that you have helped in time of dire need as these two fundraisers are the biggest part of our budget for the year," the club said.
For more information, contact the club at (520) 287-3733. For updates, see the Boys & Girls Club of Santa Cruz County Facebook page or website at www.clubnogi.com.