When state officials cancelled classes for two weeks in mid-March due to the coronavirus outbreak, some high school seniors in Santa Cruz County initially responded with excitement.
"I mean, at first I was filled with joy. I was like, 'Wow, it's like Spring Break getting extended,'" said 18-year-old Diego Garcia, a senior at Rio Rico High School.
But as the spread of COVID-19 worsened, Gov. Doug Ducey and State Schools Superintendent Kathy Hoffman later extended the closure for two more weeks, before ultimately announcing on March 30 that schools would remain closed for the rest of the academic year.
Local students' emotions changed with the escalating measures – from joy to worry to disappointment – as they confronted an entirely new reality than what they had initially envisioned for their final year of grade school.
"It was really upsetting and demoralizing, too, because we've been working towards having this last quarter for 12 years," said Marty Ley, an 18-year-old senior at Nogales High School.
On March 31, the Arizona Board of Education passed an emergency rule that prohibits school districts from withholding academic credit or a high school diploma "solely because the student missed instructional time due to a school closure issued by the governor."
But school, especially the senior year of high school, means a lot more than just completing the requirements for a diploma.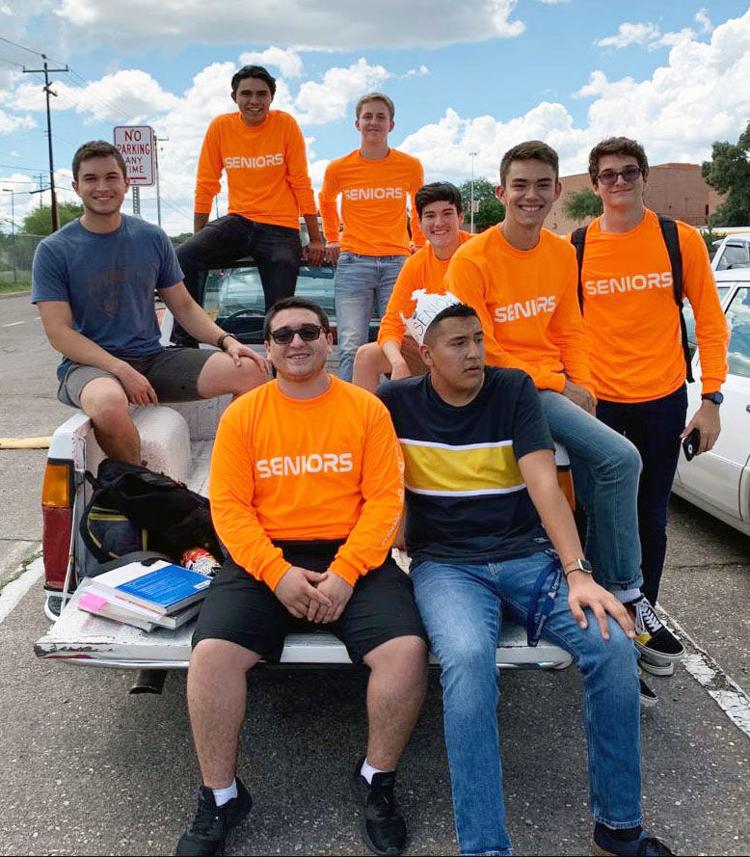 For Ley, the abrupt end of on-campus instruction also marked the end of the season for his NHS Apaches track team, and the cancellation of this year's exams for the International Baccalaureate (IB) diploma, which he had spent the last two years preparing for.
Without the IB exams, he said, he loses the opportunity to earn college credits in advance and his qualification for the IB diploma will now depend solely on the work he completed during his classes.
"It was scary, but also kind of exciting to be getting ready for those tests, but now it doesn't matter because they're cancelled," Ley said, expressing worry about how the judges would now score their schoolwork.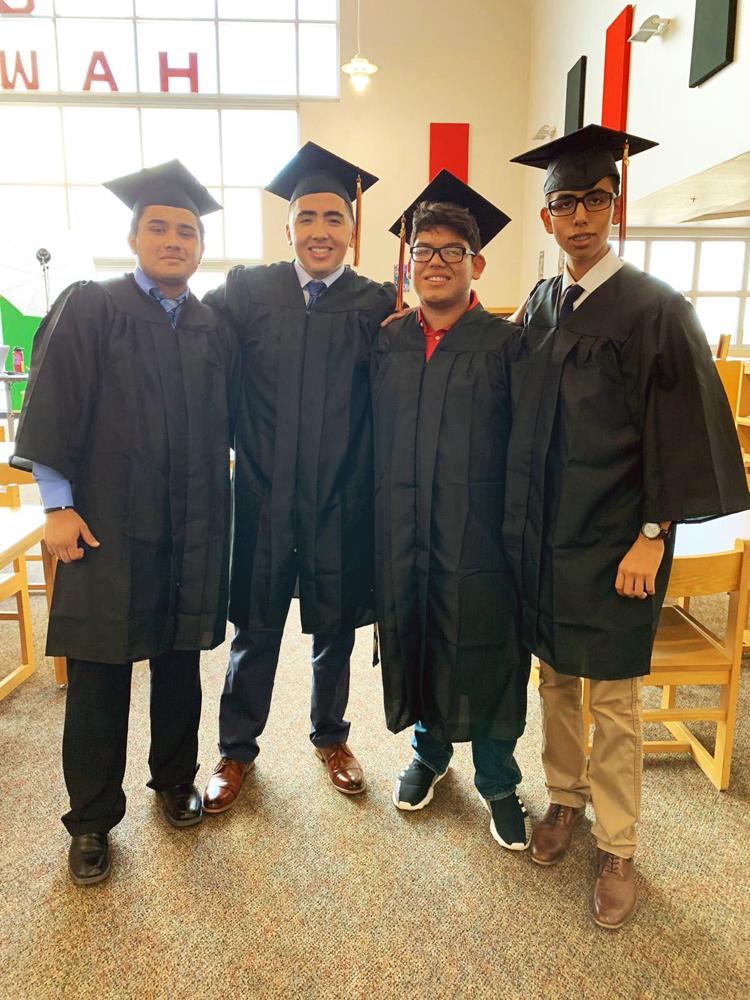 Garcia, who has been an active band member since the fifth grade, was disappointed about not getting to enjoy his last ever concert season alongside his classmates, whom he formed closer friendships with this year.
He added that he had also been looking forward to the RRHS Commitment to Graduate parade, in which senior students visit their middle and elementary campuses, wearing their caps and gowns as they reflect upon their accomplishment.
"I was excited to do that – go to my old school, see my old teachers and show them that I did it and that I'm looking forward to new things," Garcia said.
Other milestone senior events that were cancelled at local schools included prom, class field trips and special celebratory activities planned by the student council.
In an effort to save the graduation ceremony, RRHS administrators postponed the event until June for the time being. And while NHS seniors said they hadn't been told that their ceremony was definitively cancelled, they weren't holding on to unrealistic hopes, either.
"That's what's really scary for a lot of us because graduation is what we've been working for for 12 years," Ley said.
Keeping busy
While missing their graduation ceremony weighed heavily among this year's seniors, some students were also upset that they were missing out on the simplicity of their last high school days.
Maya Robles, a 17-year-old senior at NHS who was set to deliver a speech at her graduation ceremony as the student body president, said a number of family members had already made arrangements to join her on the big day.
But although she likely won't be able to share the big moment with her loved ones, she was mostly hurt by the idea of not enjoying her last days in a classroom with her friends and teachers.
"A lot of people that you're in class with, you might never see them again and we never got the chance to say goodbye to each other, so that was what hurt the most for me," Robles said.
David Quezada expressed the same feeling about his time at Lourdes Catholic High School as he looked back on the days that he got to enjoy with his friends during the first three quarters of the school year.
"I just pretty much enjoyed talking with my friends, studying with them, everything," Quezada said. "I looked forward to going to school this last year because I just wanted to make the most of it."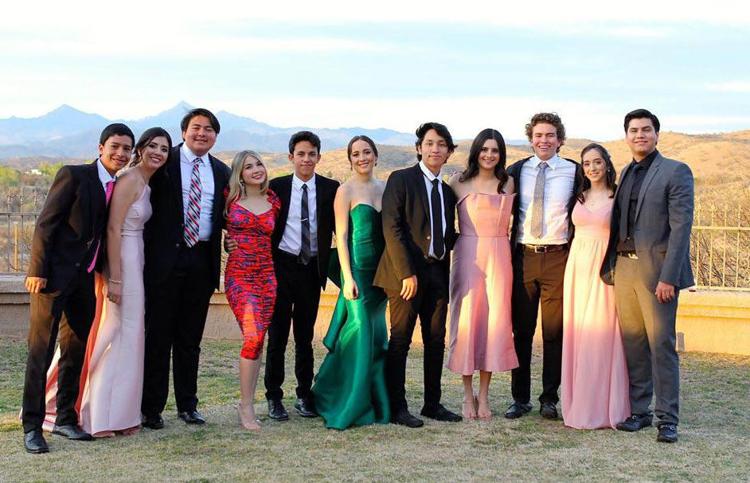 Now, going on a full month of being away from school, the high school seniors interviewed for this story are still keeping busy and preparing for the future while maintaining safe social distances amid the virus outbreak.
Although the students are no longer attending class in person, teachers and administrators are still helping them continue their education by providing online learning material, as well as physical copies of the work for those without internet access at home.
Garcia and Ley agreed that working from home is more difficult than in-person learning, since there isn't always someone immediately available to explain the material further, and it can be a challenge to stay motivated while staying at home all day.
As of Monday morning, Garcia said, he no longer had any classwork to complete after the RRHS school principal notified the seniors that they would be graded according to their work during the first three quarters of the year.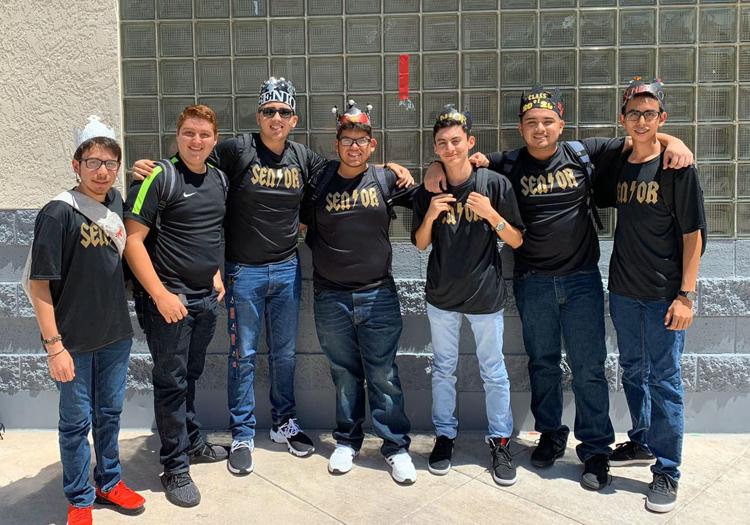 Robles, who had used up her Spring Break to get ahead on some of her school work before finding out that classes were canceled, said she turned to personal hobbies to keep her mind active while not working on school assignments. Some of those activities included exercising, painting and reading her own selection of books.
As for Quezada, he said he was taking advantage of his free time to help his mother with house chores and think more about his post-high school options.
"I'm going to study at the (University of Arizona), but I still don't know what I'm going to major in," he said. "I'm going to take this time to figure it out, talk with my parents and see what I'm going to do."
Hoping for the best
Garcia and Ley, who have both settled on the career paths they'll pursue after high school, said the coronavirus outbreak is also creating doubts and concerns for how their plans will pan out.
Garcia, who has enlisted in the Navy, saw his meetings with recruiters cancelled and was unsure of when the group would reunite again. In the meantime, he said, he was preparing both physically and mentally for the Navy bootcamp.
Ley, who had been planning a campus tour at Arizona State University, where he will study journalism, said the event was cancelled in response to health concerns related to COVID-19.
"That's affecting me a lot – not being able to go to the campus and see what I'm getting myself into," he said, adding that he was concerned that the halt in some operations would also affect scholarship application processes at the school.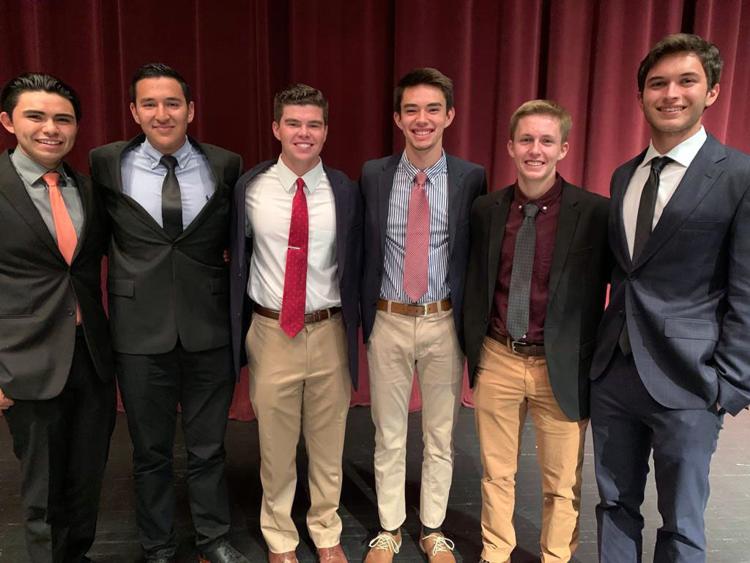 Like Ley, Robles added that she is also keeping close contact with school counselors to stay on top of scholarship applications and continue prepping for the start of her first year of college.
Robles said she's waiting to hear back on her scholarship applications, as that will ultimately determine which university she goes to in the fall.
But although several major events have been taken away from them, and their future remains uncertain as the virus outbreak continues to roll out, the four high school seniors added that they were doing their best to remain hopeful for the future and spread the feeling among their classmates.
Robles, for example, said she joined up with other student body presidents in Arizona to create the Instagram account @AzClassOf2020 – a platform in which they can connect with their peers to provide positive and healthy social interaction.
Garcia said he has also tried to keep close contact with his friends through the use of technology, and was thankful to have his mother to talk with about the unfortunate circumstances that have befallen his senior year.
"I think all we can do in this situation is just be as optimistic as we can, hope for the best, that this doesn't last to our freshman year of college," Ley said.