All staff and group home residents with the Santa Cruz Training Programs headed to the organization's community dining room for vaccination clinics last Tuesday and Friday, when just under 100 people received the first round of the Moderna vaccine for COVID-19.
The two vaccination clinics brought a sigh of relief for the organization – which provides educational services and manages three group homes for adults with developmental disabilities – by providing an extra layer of protection for one of the community's most vulnerable groups.
The clinics also helped relieve some of the workload from the Mariposa Community Health Center, which has been handling most of the vaccination effort in Santa Cruz County so far.
"We got vaccinated by Walgreens, the corporate office," Marina Galhouse, executive director of the SCTP, told the NI on Friday. "For them (MCHC), it was kind of a relief that we were getting helped and they didn't have to worry about us anymore."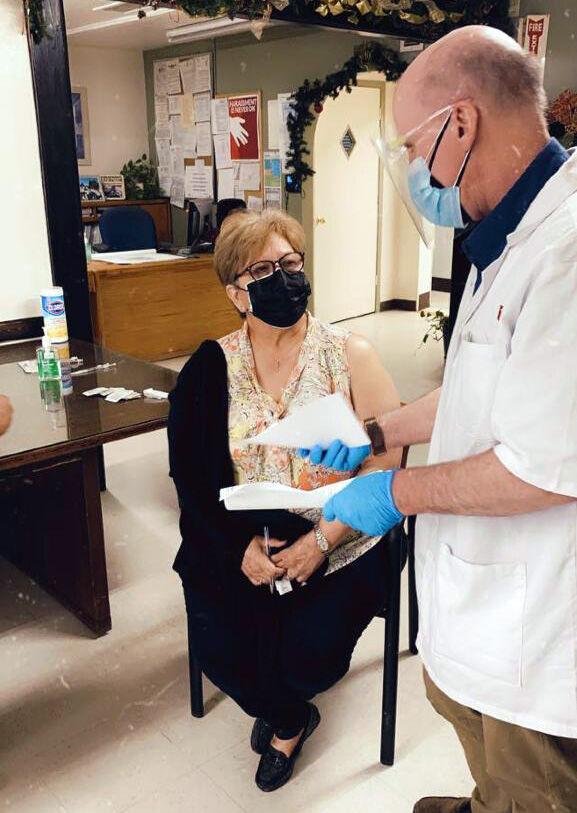 The County Health Services Department reached out to SCTP near the end of 2020, Galhouse said, to register the organization for a vaccination clinic called the Pharmacy Partnership for Long-Term Care Program that's offered through the Centers for Disease Control.
The CDC program partnered with select pharmacies to conduct on-site vaccinations for the staff and residents of nursing and assisted living homes, such as the three group homes that SCTP manages in Nogales.
But as vaccinations began to roll out at other long-term care facilities in the area, and SCTP hadn't received word about their place in line, anxiety began to build, Galhouse said.
"We weren't being called. Nobody was telling us anything and so we were getting hysterical," she said. "Our guys are vulnerable and they're old, too."
Finally, SCTP received word that they could schedule their vaccination clinics at the end of January.
Shelly Jacobs of the County Health Services Department, who helped SCTP sign up for the vaccination program, said one other local organization had also benefitted from the CDC pharmacy partnership. However, she could not confirm which other entity had taken part in the program.
By last Friday afternoon, all 95 SCTP staff members and group home residents had received their first dose of the vaccine against COVID-19. That included the staff and residents at the Casa Crawford group home, located in downtown Nogales.
Manager Jorge Balderrama said that although none of the Casa Crawford residents had contracted the virus, he still felt more hopeful knowing that everyone there was in line to have the complete two-dose vaccine series.
"They understand that that's why we haven't gone out, why we don't have visitors, why we haven't gone to parties, all those things that they're used to," Balderrama said of the new norm at the group home. "They've been very patient because we often inform them of the importance of being careful and that we don't want them to get sick."
One of those residents is 70-year-old Irene Krouses, who said she felt happy to take the needle to her left arm for the vaccine.
"I feel good. The next day I had pain in my arm, but that's all," she said.
Krouses said she's kept busy and active during the pandemic by going out to exercise on sunny days. She's also focused on one of her passions: writing.
"I like to write because I have really good handwriting," she said.
But while SCTP staff and the group home residents await the scheduled dates for their second doses in March, Galhouse said there are still more than 50 other members who live at home with their families who are waiting to receive their first dose.
She said that SCTP staff have tried to keep the day programs open and available for members throughout the pandemic, but most families have decided to play it safe and stay home. Only a few members, most who need one-on-one attention, have attended programs at the organization's kitchen and bakery in the past year.
"We were hoping that once all of us are taken care of, and with the possibility of getting our other members vaccinated, I think that the families will be more willing to let them come back for the day programs," Galhouse said.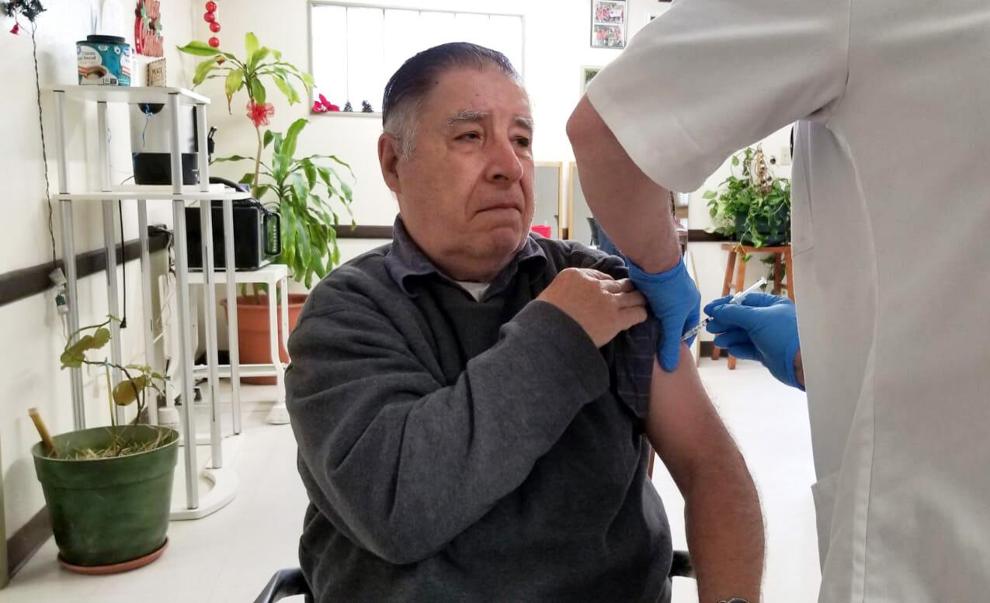 Balderrama at Casa Crawford hoped for the same, longing for the day that his residents can safely return to their regular activities.
"It brings hope because we've all been waiting for this (pandemic) to end, and the end now seems closer," he said.