Since the start of the year, people ranging from police officers and teachers, to produce workers and seniors 75 and older, have been coming from around Santa Cruz County to be vaccinated against COVID-19 at an ad-hoc clinic in Nogales.
But just across the border in the much larger city of Nogales, Sonora, there's so far been no equivalent mass vaccination effort. In a country where vaccines have been hard to come by, and where President Andres Manuel Lopez Obrador has touted the need to confront the inequalities faced by the nation's poor, Mexico's vaccine rollout has focused not on the cities, but on rural towns and villages.
As a result, while the residents of Nogales, Sonora – a city with an official population of 265,000 – wait for their chance at a COVID-19 vaccine, senior citizens in the approximately 1,000-resident communities of Santa Cruz and Saric have been steadily receiving inoculations.
"It's a strategy that has been marked by the federal government throughout the entire country. It's not exclusive to Sonora," said Gianco Urías, spokesman for the state's health department. "The whole country is starting with the small municipalities that are farther away from health services, particularly hospitals and clinics."
The first doses that Sonora received back in January, he said, included a total of 16,575 Pfizer vaccines. Those were administered to healthcare workers – including in Nogales, Sonora – and for some, that allocation included both the first and second rounds of vaccination.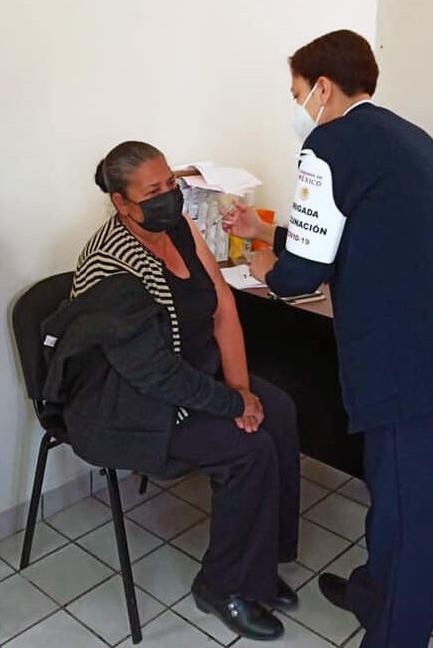 Then in mid-February, Sonora distributed a total of 20,650 AstraZeneca vaccine doses among 52 rural municipalities throughout the state. Those were meant to deliver first doses to elderly residents ages 60 and over.
According to information provided by Urías, the 52 municipalities included the towns of Saric, located about 50 miles southwest of Nogales, and Santa Cruz, about 40 miles east of the city and seven miles south of the former U.S. border crossing in Lochiel, Santa Cruz County.
In a Feb. 15 post to its Facebook page, the Santa Cruz Town Council reported that officials there had received 200 vaccines that day, all of which would be administered to local elderly residents.
In a separate post two days later, the council announced that those residents had been vaccinated successfully.
Urías added that Sonoran state officials had received another allocation of 15,600 doses last Wednesday. Of those, 2,925 were second doses for healthcare workers; 4,455 were first doses for additional medical professionals; and 8,220 were allotted to the municipality of Etchojoa, near the southern tip of the state.
"It's not planned to send doses for the general population of Nogales right now, but there will be some doses for the health sector in Nogales," he said.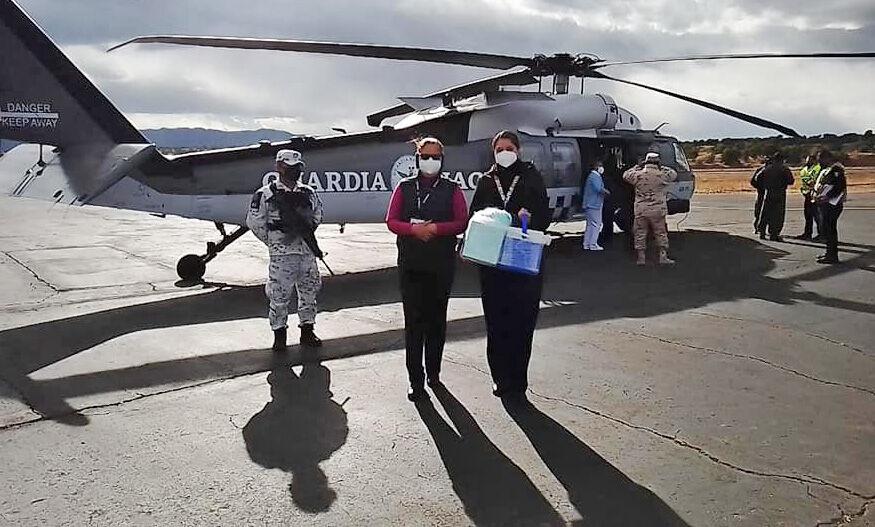 Sonoran officials have been rolling out the federal government's rural-first vaccination plan with no visible complaint so far. But President Lopez Obrador's rural-first vaccination program has generated controversy elsewhere in the country.
"This is a vision that has no basis in epidemiology," Fernando Petersen Aranguren, secretary of health in the western state of Jalisco, told The Washington Post. "This has nothing to do with public health and doesn't focus on the need to break the chain of contagion."
Peterson told the Post that he had wanted to distribute the vaccines in the state capital of Guadalajara, a city of 1.4 million people that has seen large numbers of cases. Instead, the federal government gave him a list of smaller communities in the state to prioritize.
Others have criticized the idea of rolling out vaccines to the public due to the fact that many health professionals in Mexico still haven't been vaccinated. Indeed, the Sonora Health Secretary has been posting photos to its Facebook page in recent days showing both elderly rural residents and medical professionals receiving their first vaccine doses.
Mexico does not manufacture its own vaccines, which has limited its supply and made it dependent on imports to fuel its vaccination campaign. In addition to the Pfizer doses that kicked off the country's COVID-19 eradication effort, and the India-made AstraZeneca vaccines that have supplied the rural inoculation program, Mexico recently received the first 200,000-dose shipment of what are expected to be 24 million doses of the Russian-made Sputnik shot. The federal government has also approved use of the Chinese-made CanSino and Sinovac vaccines, The Associated Press reported.
The AP reported Sunday that Mexico had administered close to 2.4 million doses of various vaccines, but its supply wasn't sufficient to vaccinate even 1 percent of the total population with two shots.
By comparison, 50.7 million people in the United States had received at least one dose of the vaccine – 15.3 percent of the national population – according to numbers posted Monday by the Centers for Disease Control. In all, nearly 77 million doses had been administered and more than 96 million had been delivered nationwide.
Reuters reported that Lopez Obrador was planning to ask President Joe Biden during a virtual meeting on Monday to share some of the U.S. supply with Mexico. However, a White House spokesperson said Biden wasn't currently considering that option.
In Nogales, Sonora, several people interviewed on the street Monday said they weren't very familiar with the country's vaccination plan. As for those who were, they expressed mixed feelings about whether it was the most effective way to tackle the virus.
Karen Sedano, 26, disagreed with the policy, saying it was unfair to prioritize rural communities before all healthcare professionals had gotten their own immunization from COVID-19.
"It's wrong. They need to vaccinate the personnel that are tending to sick people first," she said. "If we get sick, who's going to treat us? They obviously need to be protected first."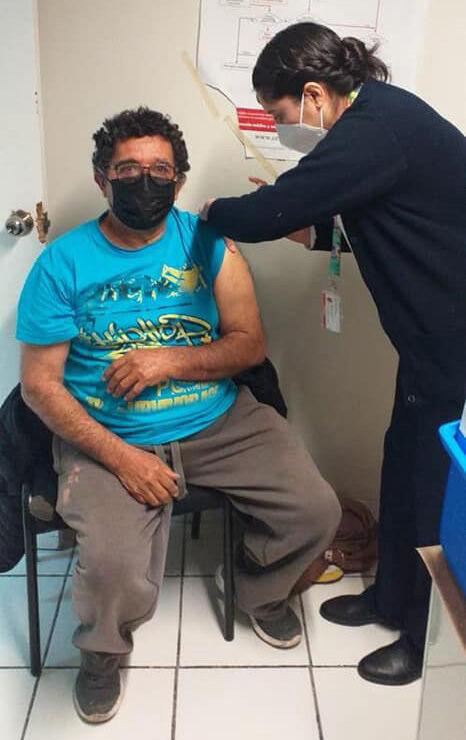 Jorge Montiel, 58, said he wished the prioritization phases had included some kind of emphasis on border towns that have experienced cross-border traffic throughout the pandemic.
Still, he didn't oppose the plan to protect the rural communities first.
"It's fine for them to vaccinate the people with less communication, less services first," Montiel said.
He added that, with summer vacation getting closer, some of those more touristic, rural towns might begin seeing an increase in visitors.
"At least those municipalities will now have immunization," he said.
According to data from the Sonora state government, there had been 4,310 confirmed COVID-19 cases and 475 deaths in Nogales, Sonora from the start of the pandemic through Sunday. Those numbers marked one-week increases of six deaths and 26 cases.
In the town of Santa Cruz, there had been four confirmed cases and one death since the start of the pandemic. Saric had seen four deaths and 26 cases during the past year.