The announcement of travel restrictions at the U.S.-Mexico border sent shockwaves through Nogales on Friday, where border-crossers prop up many sectors of the local economy.
"Here on the border, (business) maintains itself with people from Mexico," longtime taxi driver Vidal Acosta said on Friday. "Almost all the businesses, not just us (taxi drivers), are sustained by people that cross from there to here."
"It's a lot of anxiety right now, a lot," said Mike Miller, who owns a package delivery store near the border.
Within hours of Friday's statement by Trump administration officials that the border would close to "non-essential travel" starting on Saturday as part of its effort to limit the spread of the COVID-19 pandemic, a number of locally owned downtown businesses that depend on Mexican shoppers announced temporary closures. Others worried about how long they would be able to hang on if a majority of their customers are barred from entering the country.
Saul Jada, whose family owns several retail stores within two blocks of the downtown ports of entry, said all but Nogales Tactical would close temporarily starting on Saturday in response to the travel restrictions.
"We're just going to close everything until they re-open the border," Jada said. He estimated that about 90 percent of the stores' customers cross the border to shop in Nogales, Ariz.
"Safety comes first," he added, but long-term travel limitations "can shut down businesses easily."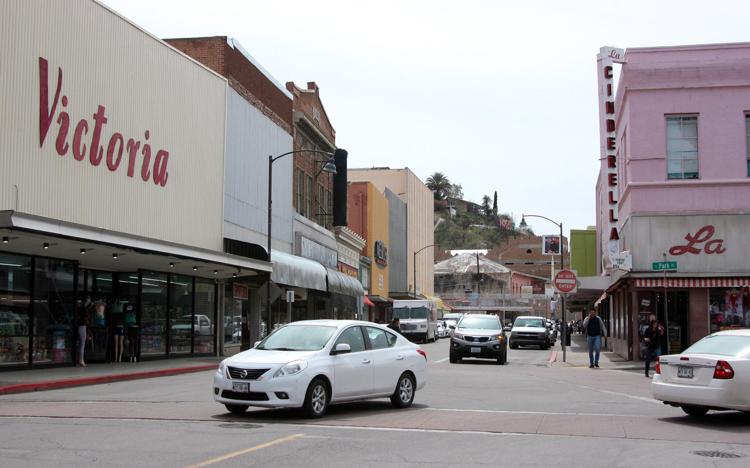 Several other downtown stores, like Franklin Shoes on Morley Avenue and Chi's on Grand Avenue, had signs taped to the doors indicating temporary closures, though it wasn't clear if those were in response to Friday's announcement or concerns more directly related to the COVID-19 outbreak. Evan Kory, whose family owns the Kory's and La Cinderella stores, posted to Facebook on Friday that the family's businesses would close that evening until further notice.
The closures affect a significant number of hourly employees in the struggling downtown stores, and they are likely to quickly feel the hit. In the case of the Kory shops, a family member told the NI in January that they had 32 employees whose pay had gone up following a minimum wage hike.
"Everything looks really ugly… it scares us," said Yocelin Duran, who works at Melrose Fashions on Morley Avenue. She said she's worried that collapsing sales could close the store and leave her unemployed.
"The rent isn't going to wait, the bills aren't going to wait, the costs are going to continue" Duran said. "So we're scared to end up without work."
On Mariposa Road, a few miles north of the border, big box retailers including JCPenney, Marshall's and Ross have also closed temporarily. But some of those closures came earlier in the week and appeared to be inspired by corporate policy in response to the wider coronavirus pandemic, not conditions specific to the local market.
The border restrictions are set to take effect at 12:01 a.m. Saturday and will remain in place "for a period of 30 days subject to extension upon review," the Department of Homeland Security said in a news release. It's not clear exactly what traffic will be permitted under the new policy, or how strictly local officials will enforce the rules.
But on Friday, many downtown business operators were assuming that their customers will be considered non-essential travelers, and that cross-border traffic will dry up almost completely.
Maria Felix, who runs Premier Shuttles on Terrace Avenue, said she's not planning to open the business starting on Saturday.
"They come from Hermosillo, Obregon, Cananea, all those places," Felix said of the riders who take her shuttles to Tucson and Phoenix. "So what are we going to open for if there's not going to be people?"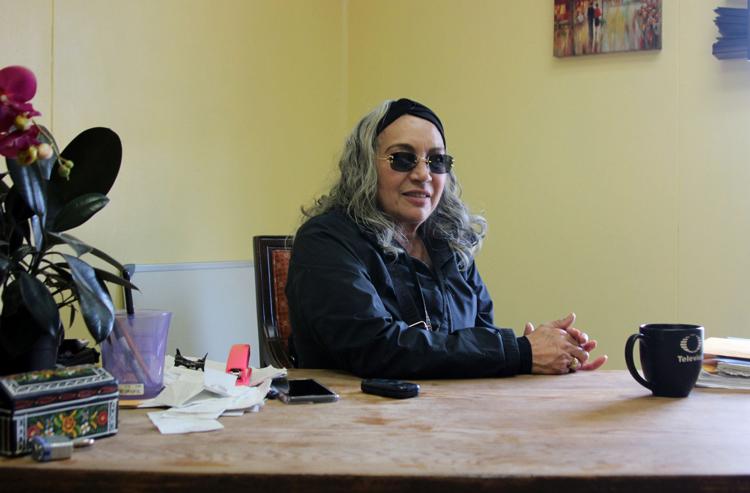 "Imagine if (the travel restrictions last) 15 days," Felix said in the simple office she rents, taking calls from customers and managing a small shuttle fleet. "We're not going to work, there's not going to be money coming in, how are we going to pay the rent?"
Miller, the package deliver store owner, works out of a shop across the street from Felix. On an average day, he said, 50-100 people pick up packages at the store. Most live in Mexico and use their mailboxes to receive orders from online sellers like Amazon and eBay.
Until recently, Miller was selling three or four new boxes per week. This week, he said, nobody rented a box. "People don't know if they're going to be able to cross and come get their stuff," he said.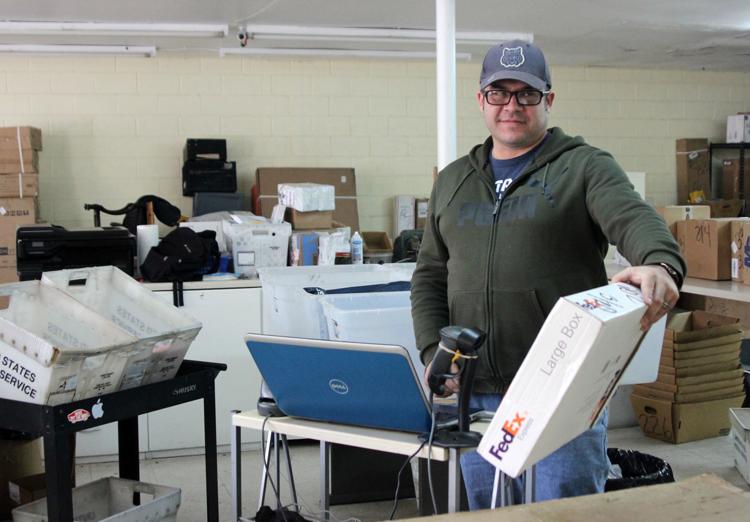 For Miller's family, the economic impact of the coronavirus had hit earlier: his wife works at a local restaurant that saw a dramatic drop-off in sales. He said he was dipping into money he'd saved up for a vacation to Disneyland to make up for lost income, but didn't think that would last more than two months if his business cratered.
"I think it'll get better," Miller said, "if not the situation economically, at least the situation 'neighborly.' I think we're all going to lean on each other a lot more in these coming months."
"We all have positive attitudes," he added, "it's just, that only gets you so far, you know?"