A group of quilters based in the Sonoita area donated dozens of handmade face masks to medical personnel at the Holy Cross Hospital last Friday, one of a growing number of efforts by Santa Cruz County residents to protect themselves and others from the coronavirus pandemic.
The Crossroads Quilters, who typically sew small blankets for first responders to hand out to children while out on calls, decided to shift gears last month after noticing a different need arising in the community as a result of the outbreak.
"It's now being recommended that all of us wear masks, so a lot of people are making them for their neighbors, their families, their friends, and just giving them out," member Alison Bunting said of the group's efforts.
The Centers for Disease Control and Prevention recommended this week that everyone now use face masks while out in public, regardless of whether or not they are displaying symptoms of COVID-19, since even "asymptomatic" individuals can spread the virus.
However, with surgical masks and N-95 respirators in short supply even among critical responders, the CDC says that "cloth face coverings fashioned from household items or made at home from common materials at low cost" are a good option for the general public. And that's what people are doing: digging out extra fabrics and firing up their sewing machines to fashion protective facial wear.
Still, it wasn't just the advisory from the CDC that got local residents into mask-making mode. The Crossroads Quilters, for example, have been producing face masks since mid-March.
As of Wednesday morning, Bunting said, the group had already donated about 80 masks to Holy Cross Hospital, 40 to the Sonoita-Elgin Fire District and several others to the Patagonia Volunteer Fire Department.
And they haven't stopped there.
"One of our quilters, she makes the masks, puts them in individual baggies, and if she's at the supermarket, she'll give them to the clerks who are checking people out if they don't have masks," Bunting said.
Fellow Sonoita resident Lucy Reyes, who is not a member of the Crossroads Quilters, began her own effort about two weeks ago to donate homemade face masks to the Sonoita Hills Community Church.
Although not a professional seamstress, Reyes said with a chuckle, she was able to refine her skills with the help of YouTube videos and a process of trial and error.
On Tuesday afternoon, as she spoke on the phone with the NI, she worked on washing the 100-percent cotton fabric that she had bought for the project.
"I feel so protected and blessed in this community that I thought, 'The least I could do is contribute a little,'" Reyes said, adding that she decided to use her local church as the point of distribution because "they have the means of channeling this help to people who need it."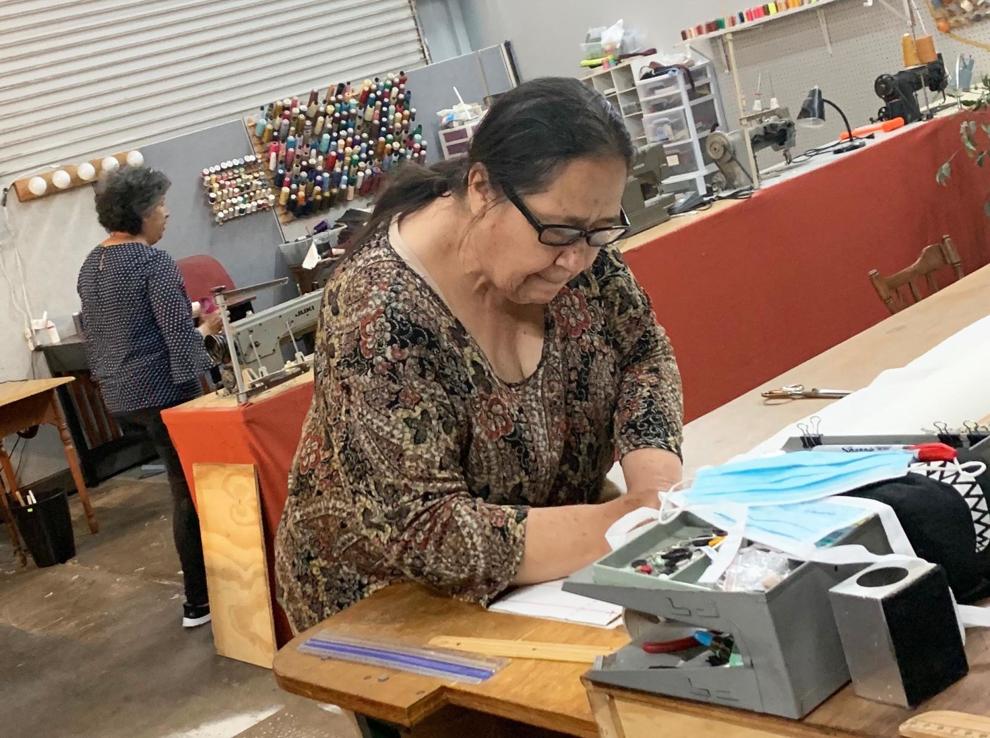 On Thursday morning, Irene Piña of Nogales Cleaners was accepting orders for the homemade face masks that her employees have begun making.
Like Reyes, Piña's team tried their best to quickly grasp a skill quite different from their usual work.
"I saw that my staff was very anxious. They wanted to do something and help the community, more than anything," Piña said, adding that the staffers are volunteering their own time to produce the masks.
The face masks available for order at Nogales Cleaners, she said, are free for those who cannot afford them. However, the staff is also accepting donations from those who want to help cover the cost of the materials.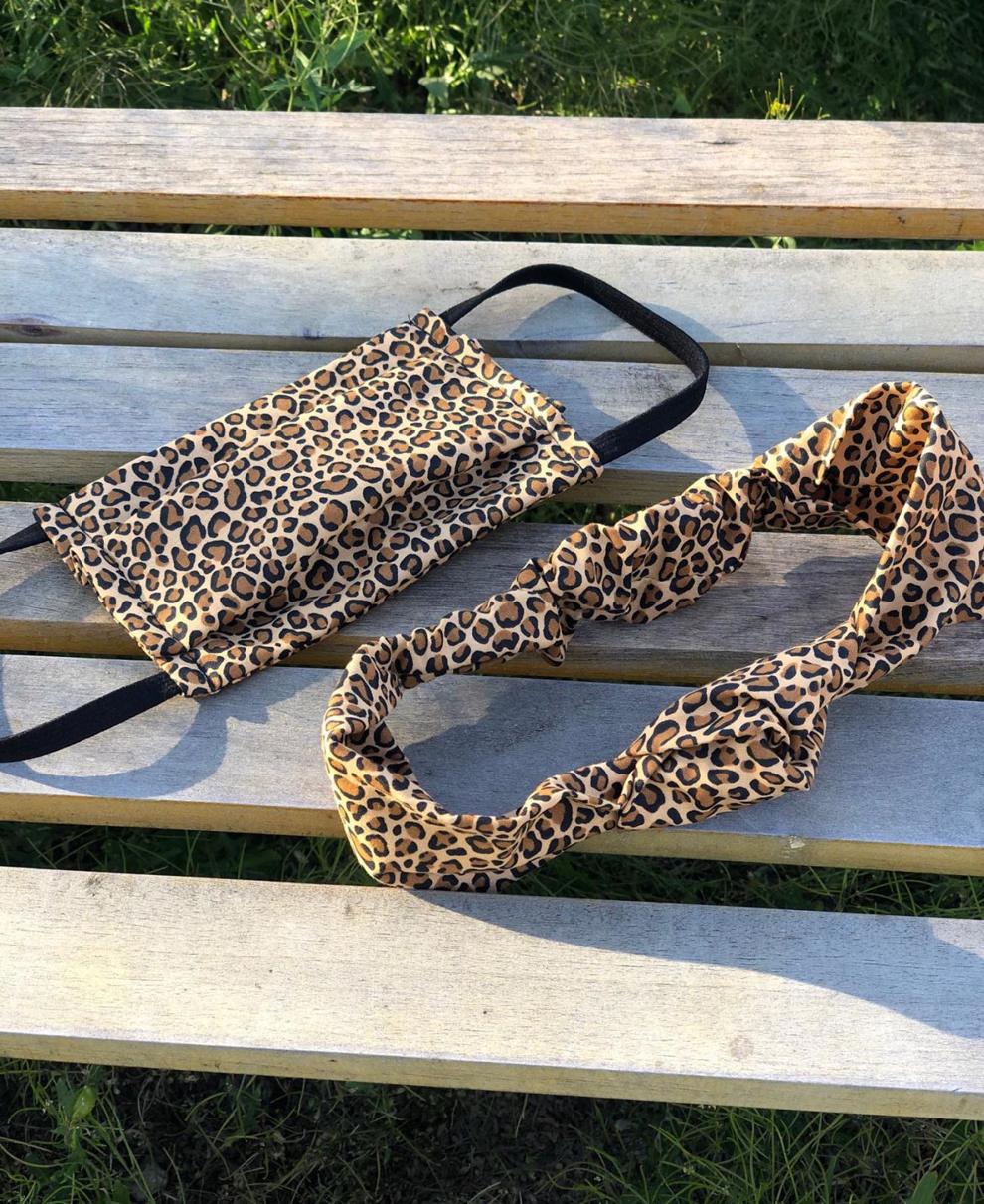 Up the road in Rio Rico, Marysol Valenzuela, owner of Trinity Creations, has suspended her usual production of hair bows and headbands in favor of making face masks.
"I initially started making them because my sisters are in healthcare, and one of them wasn't equipped with proper (personal protective equipment)," Valenzuela said, noting that her sisters would be "on the frontline, treating and testing patients for COVID-19."
However, after her sisters began sporting their homemade masks, requests from others started to pour in.
Within about two weeks, Valenzuela had hand-sewn 120 face masks, also shipping packages to communities in Texas, Washington and Georgia.
As of Wednesday, she had stopped taking new orders as she tried to catch up with the backlog of outstanding requests.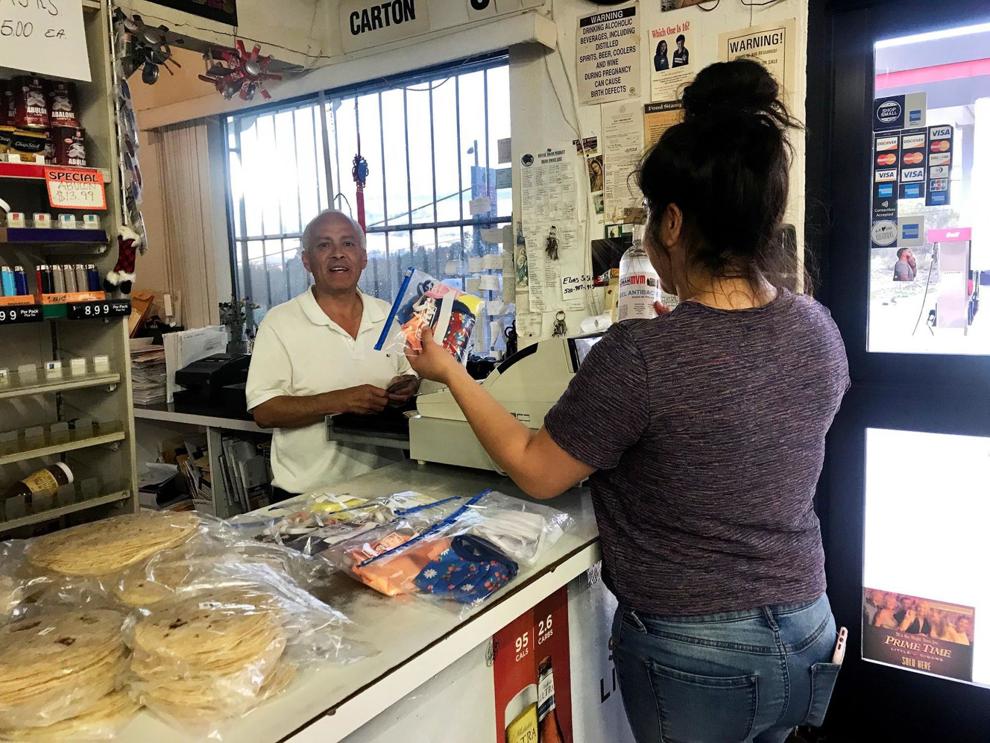 At the Royal Road Market in Nogales, owner Fito Aguirre brought in a supply of face masks made by another Rio Rico woman to sell at his store.
"They sell out quick. A lot of people are buying them because they're scared," Aguirre said, adding that he had sold about 25 masks per day since he stocked his store about two weeks ago.
As concern for the coronavirus and demand for protective wear grows in Santa Cruz County, the production of homemade face masks has also extended across the border.
Greyci Felix Santos of Nogales, Sonora said she began making face masks at home after her daughter ordered one online, and ended up paying a high price for a poor quality product.
"The point isn't for you to wear a mask. The point is for you to be protected," Felix said, adding that she took it upon herself to create a better one for her daughter, and began receiving requests from others soon after.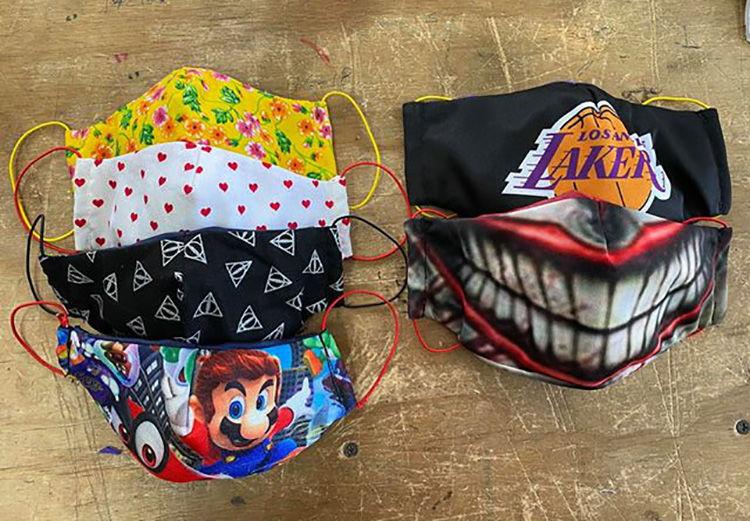 As with other newbie mask-makers, Felix's efforts began with several failed attempts. But she plugged away, performing tests that she found in online videos to determine how much protection each material and mask provided.
One of those tests included trying to blow out a lit match while wearing the face mask. If the flame went out, it meant the mask wasn't providing enough protection.
"We're not medical professionals or anything, but we tested out the face masks based on different videos that we saw while researching," Felix said.
Like the masks on sale at Royal Road Market, Felix sells her models for $5 each, or $7.50 for a personalized version. Her daughter, who works on the U.S. side of the border, brings them to customers here.
Felix said the relatively small income generated from the sales has still been a big help to her family after she was temporarily put out of work by coronavirus concerns.
"We have to find ways to keep moving forward because we don't know how long all of this is going to last," she said, adding that she would continue to make them based on demand and the material she has on hand.
Bunting of the Crossroads Quilters agreed, saying: "I think, in general, we will all continue making them as long as the need is out there."